1lb baby April wins fight for survival
8 January 2020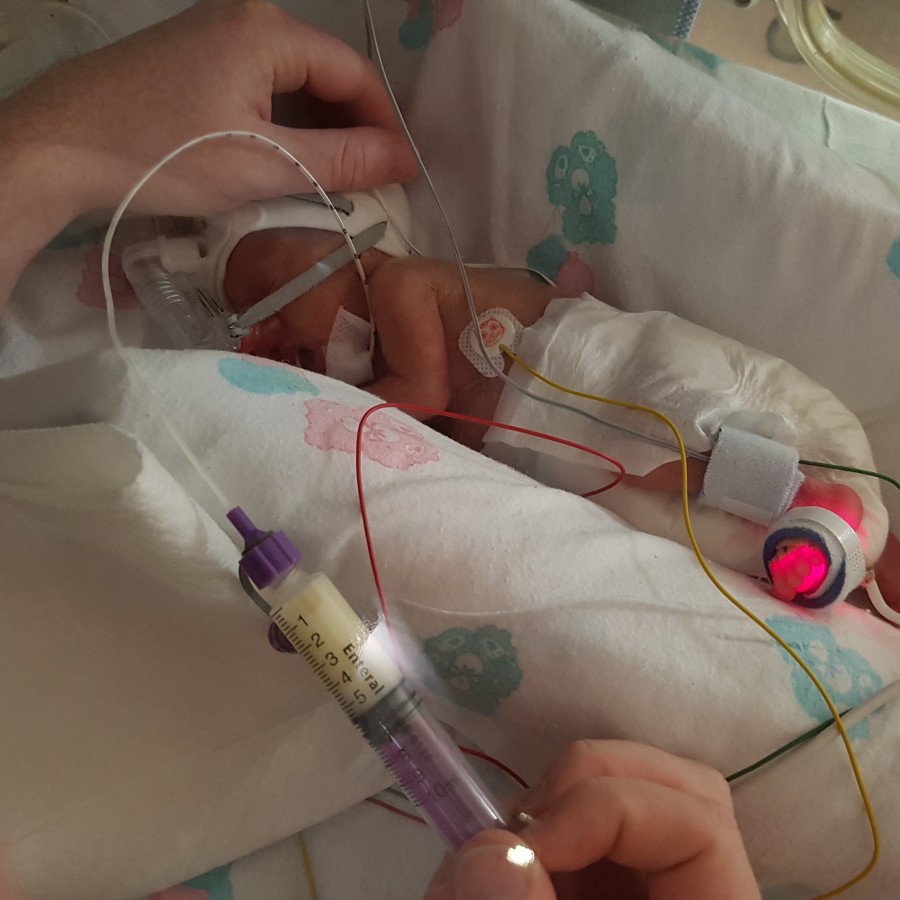 Little April Kreft was born three months early, weighing just over 1lb. From the moment she was born, she faced a marathon fight for life. Dad Simon is supporting our Neonatal Appeal and has very kindly shared his family's journey with us.
"The first 102 days of our little girl's life were spent in the neonatal unit at the Royal Hospital for Children. It certainly wasn't how we imagined her coming into this world and was the most difficult time of our lives.
"No sooner was she delivered than both Mum and baby were taken to separate wards for treatment. My wife Amanda's blood pressure was proving difficult to manage after her surgery and April needed immediate ventilation to allow her to breathe. It really was a terrifying time and I felt completely helpless to be stuck in between.
"Our time in NICU felt like an eternity. We spent countless hours next to April's incubator, just wishing we could do something to help. You feel a real sense of disconnection and helplessness, after all, it's your innate instinct as a parent to look after your child and protect them but the staff supporting us were just incredible."

simon kreft, april's dad
"When April was just 5 weeks and 6 days old, she needed surgery to close the duct in her heart as the less invasive method of paracetamol hadn't worked. While babies would normally go to theatre for this, the complexities of moving April were too severe so she needed to have this procedure performed on the ward. Other parents had to leave their babies while this was happening and I remember feeling a horrific sense of guilt at that moment.
"It's a very unique and uncertain environment inside a neonatal unit. April needed daily head scans to check up on her progress and I can't begin to explain how grateful we are to the doctors and nurses for telling it to us straight and helping to normalise everything that was going on."
"If not for the NICU staff's outstanding care and attention, we would have struggled exponentially more than we did. They included us in all aspects of April's care: nappy changes, feeds, bedding changes - you name it!"
"We would ­instinctively hold her with two arms, as you would cradle a baby, then you'd realise after a while you were just holding her in the palm of your hand."
"If April had arrived just a week earlier her survival rate would have dropped by about 40 per cent so we were very lucky she clung on just that little bit longer. April is now a healthy, happy two year old and we wholeheartedly believe this is down to the outstanding care given at the Neonatal Unit at Glasgow's Royal Hospital for Children.
"April is our little NICU ninja and I'd like to urge you to please support the charity's Neonatal Appeal in any way you can. It's raising funds to purchase life-saving medical equipment for Glasgow's three neonatal units and without their help, April might not be here."