Epic Mountain Challenge for Eilidh
18 December 2019
When Eilidh was just 14 years old, she was admitted to the children's hospital with Acute Lymphoblastic Leukaemia and spent three months in intensive care. Inspired by her incredible bravery, Dad Kenny and a driven team of friends took on an incredible challenge across all of Scotland's 4,000ft mountains to give back to the teams who cared for her during the most difficult time in her life.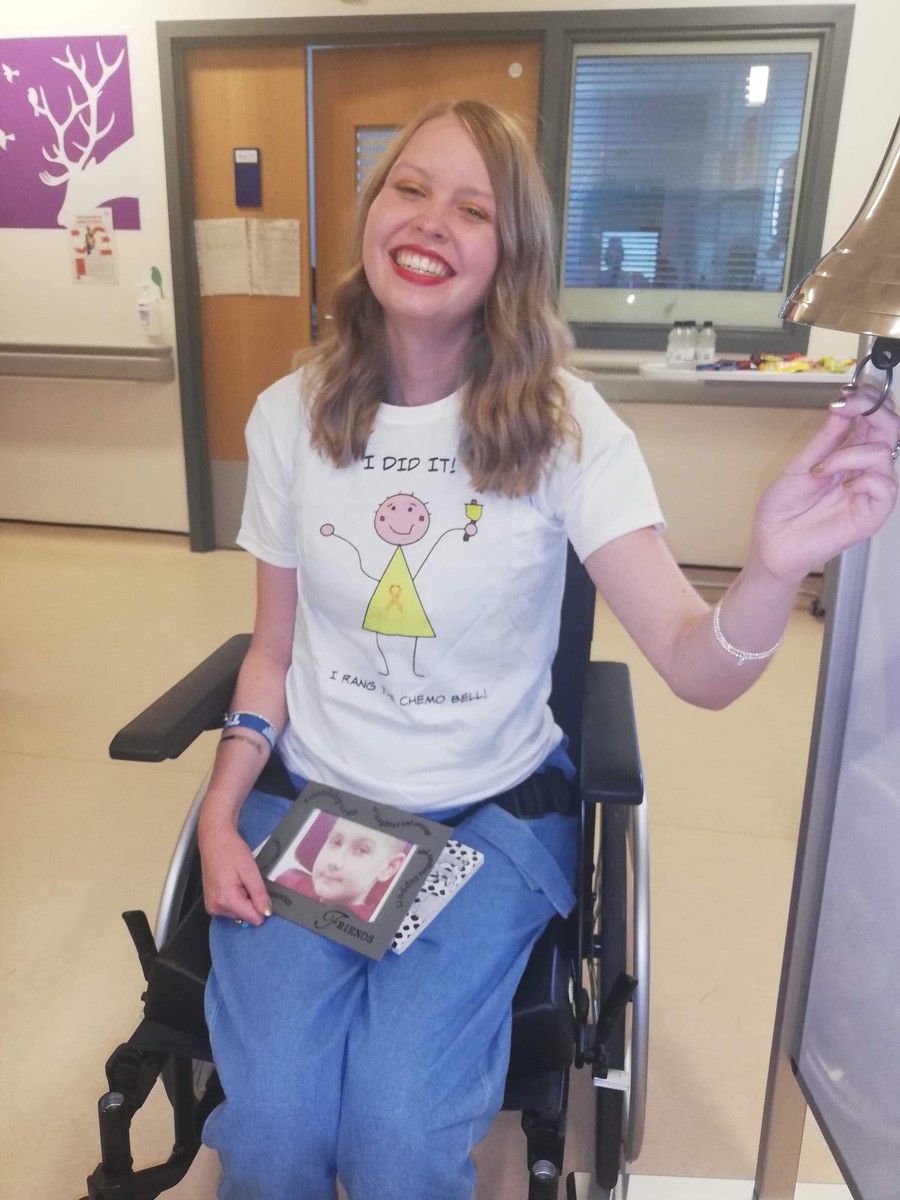 "People often ask where we got our strength from but until you are faced with a situation like that, I don't think any one of us knows our inner strength. This wasn't about us, this was about a wee girl who was fighting with every breath she had and we were there encouraging her every step of the way. There were very dark, dark days which are now placed in boxes in the back of our brains. We may open them one day but we also may just leave them as they are, gathering dust."
"The staff at the children's hospital across various wards really did become our friends. These children and teenagers are extremely poorly but we felt that the atmosphere wasn't one of doom and gloom but instead light and hope. Everyone is friendly, upbeat and chatty. Their compassion is clear to see and they get to know each and every child inside out. Families are welcomed with open arms."
"We drew massive strength for our fundraising challenge knowing we were doing this for a very worthy cause and Eilidh inspired us every step of the way. I can honestly say that I have never met anyone so strong in my whole life. I cannot put into words what she has endured and as a family how hard it has been. Eilidh - you make us so very proud every single day."
In just two days, Dad Kenny and his friends and family climbed 9 of Scotland's highest mountains, raising over £10,000 to support young people like Eilidh. The team battled wild weather and faced constant challenges but nothing was going to stop them:
"Some thought we were mad attempting something in two days that most folk take four days to complete. It was really emotional for us all and I really can't put into words how thankful I am to everyone who supported this epic challenge."
"Eilidh has spent most of her teenage life in hospital but, despite all the hurdles she has faced, including a recent diagnosis of Thyroid Cancer, she has grown into a confident, mature, level headed and kind 18 year old who deserves the world! She started studying HNC Childhood Practice recently and is absolutely loving it and I couldn't be prouder of her. The challenge is the very least we could do to give back to the children's hospital for all they've done to support our family."
"I'd like to say a special thank you to everyone who made this challenge possible: Anton, Stephen, Brian, Mick, Owen and Shug - you're true heroes."
Inspired to take on your own challenge?
Get in touch