Neil Helps us Plaster it Purple!
16 October 2019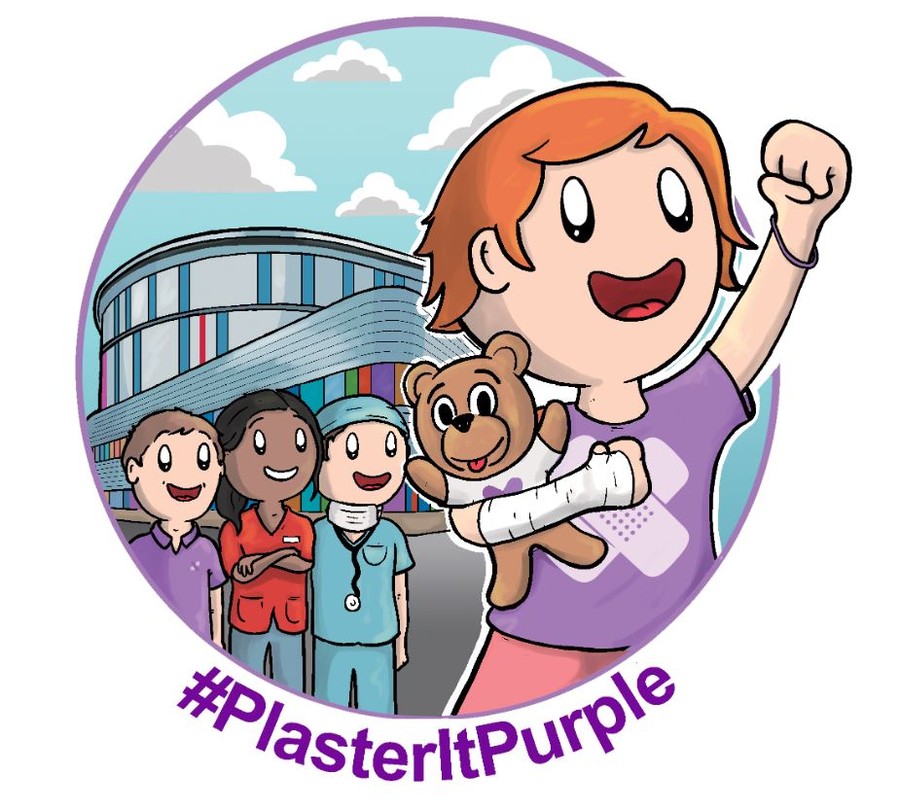 Glasgow illustrator Neil Slorance is helping us Plaster it Purple!
This October we've asked our supporters to throw a purple twist on a fundraising idea, to help us Plaster It Purple in support of the hospital.
We're delighted that our friend Neil Slorance has drawn this fantastic illustration that symbolises our resilient hospital heroes - with our wee hero proudly wearing their purple Glasgow Children's Hospital Charity t-shirt! Neil said:
"I know first-hand the great work that Glasgow Children's Hospital Charity does to support the wee heroes at the hospital, so it's an absolute pleasure to help them Plaster It Purple!"
You can join in with Plaster it Purple - find out more about fundraising, or proudly show your support with one of our plaster pin badges.
You can also download a colouring sheet of Neil's illustration for your wee ones to colour in - follow the link below, and share their artwork using #PlasterItPurple and tag @GCH_Charity!