Kiltwalk Training Walks 2020
Join your fellow Glasgow Children's Hospital Charity Kiltwalkers on an extra special free training walk to help prepare you for the big day!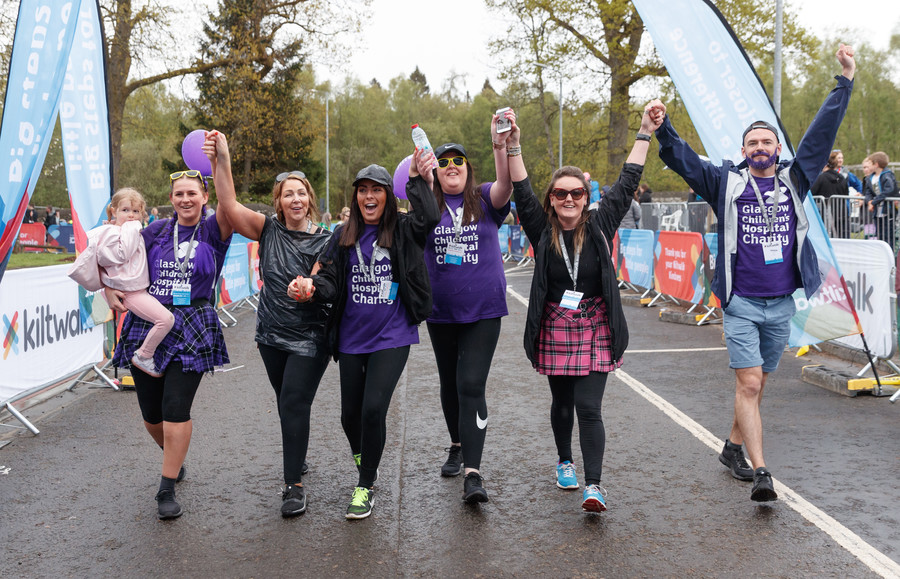 All training walks will begin and end at Glasgow's Royal Hospital for Children, 1345 Govan Road Govan G51 4TF and we have a variety of dates and distances available.
Walks in February
Saturday 22nd February 2020 @ 10.00 (10-12 mile walk)
Walks in March
Thursday 19th March 2020 @ 18.00 (8 mile walk)
Tuesday 31st March 2020 @ 18.00 (6 mile walk)
Walks in April
Sunday 5th April 2020 @ 10.00 (15 mile walk)
Thursday 16th April 2020 @ 18.00 (10 mile walk)
Keen to join one of our training walks?
Get in touch with Jason in our team with your preferred walk and date to reserve your place.
Jason.Hutchison@glasgowchildrenshospitalcharity.org
0141 212 8750