Show your support for our Neonatal Appeal
We need your help spread the word about our Neonatal Appeal, which aims to raise £250,000 to give babies born prematurely or sick, the best chance at life.
Below you will find various graphics which can be uploaded straight to social media to help raise awareness around our Neonatal Appeal and strong and brave families like yours.
1. Download a Neonatal Appeal graphic to share on social media and use the hashtag #StrongAndBrave
Depending on whether you're on a mobile phone or desktop, highlight or right click one of the three graphics below to save them to your gallery (we've sized them according to channels so that they're ready to go).
Facebook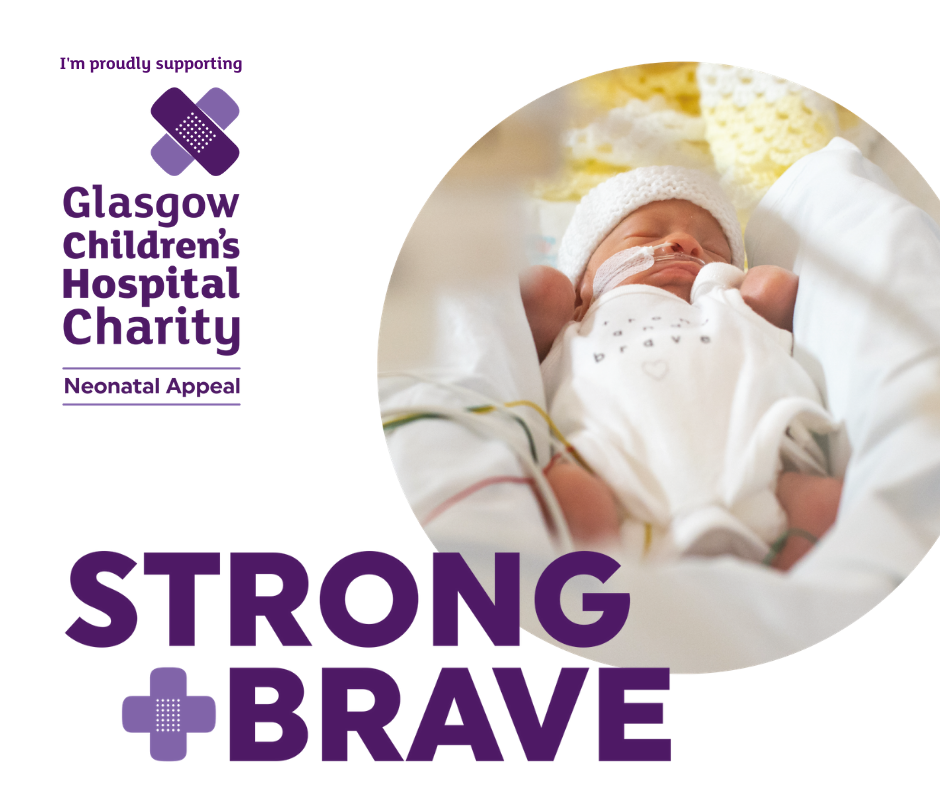 Twitter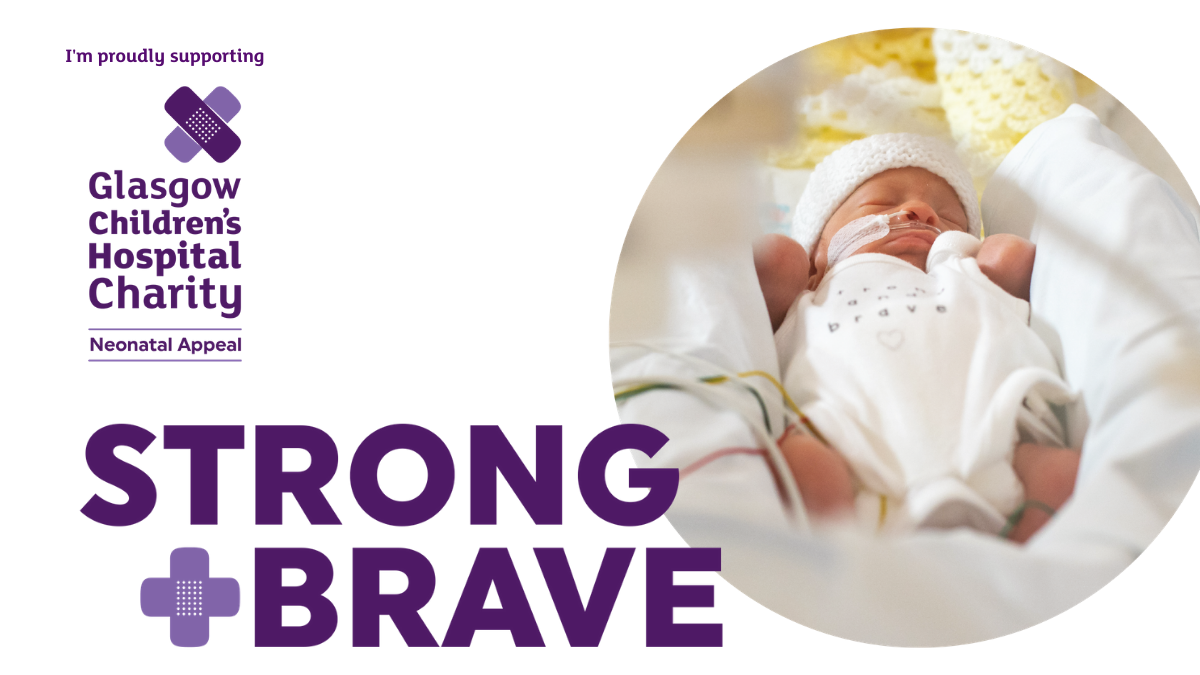 Instagram
2. Share your graphic on social media and tell everyone why you're supporting the appeal. Here's a little info we'd love you to include.
Glasgow Children's Hospital Charity is looking to raise funds to give babies born prematurely or sick, the best chance at life. They're raising funds to support almost 2,000 babies treated each year in Glasgow's three Neonatal Units at the Royal Hospital for Children, Princess Royal Maternity Hospital and the Royal Alexandra Hospital.
The Neonatal Appeal aims to raise £250,000 to fund the latest, lifesaving equipment for all of Glasgow's Neonatal Units including incubators, ventilators and resuscitation trolleys.
To support the appeal, go to GlasgowChildrensHospitalCharity.org/donate