Mental Health Support for NHS Staff
A pioneering programme to support the mental health of NHS staff has been rolled out, thanks to funding from Glasgow Children's Hospital Charity.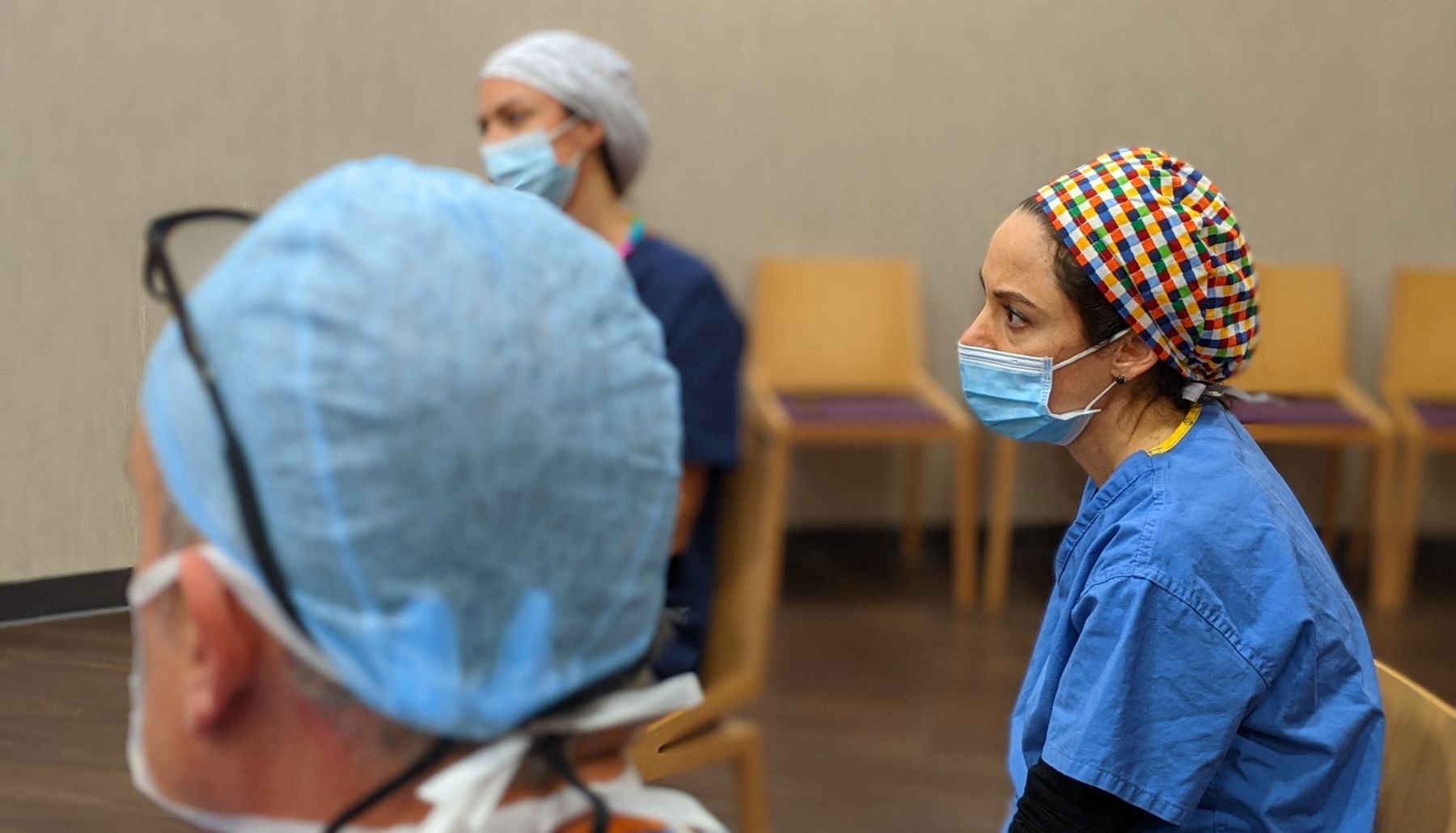 The Peer Support Network works to provide hospital staff with a listening ear and emotional support following traumatic events.
Under the programme, selected Peer Supporters from the hospital's Theatres, Intensive Care and Emergency Departments undergo training in critical incident stress management.
Once trained, these Peer Supporters are equipped to provide structured emotional support for other members of staff working in critical care in private or group sessions following stressful events.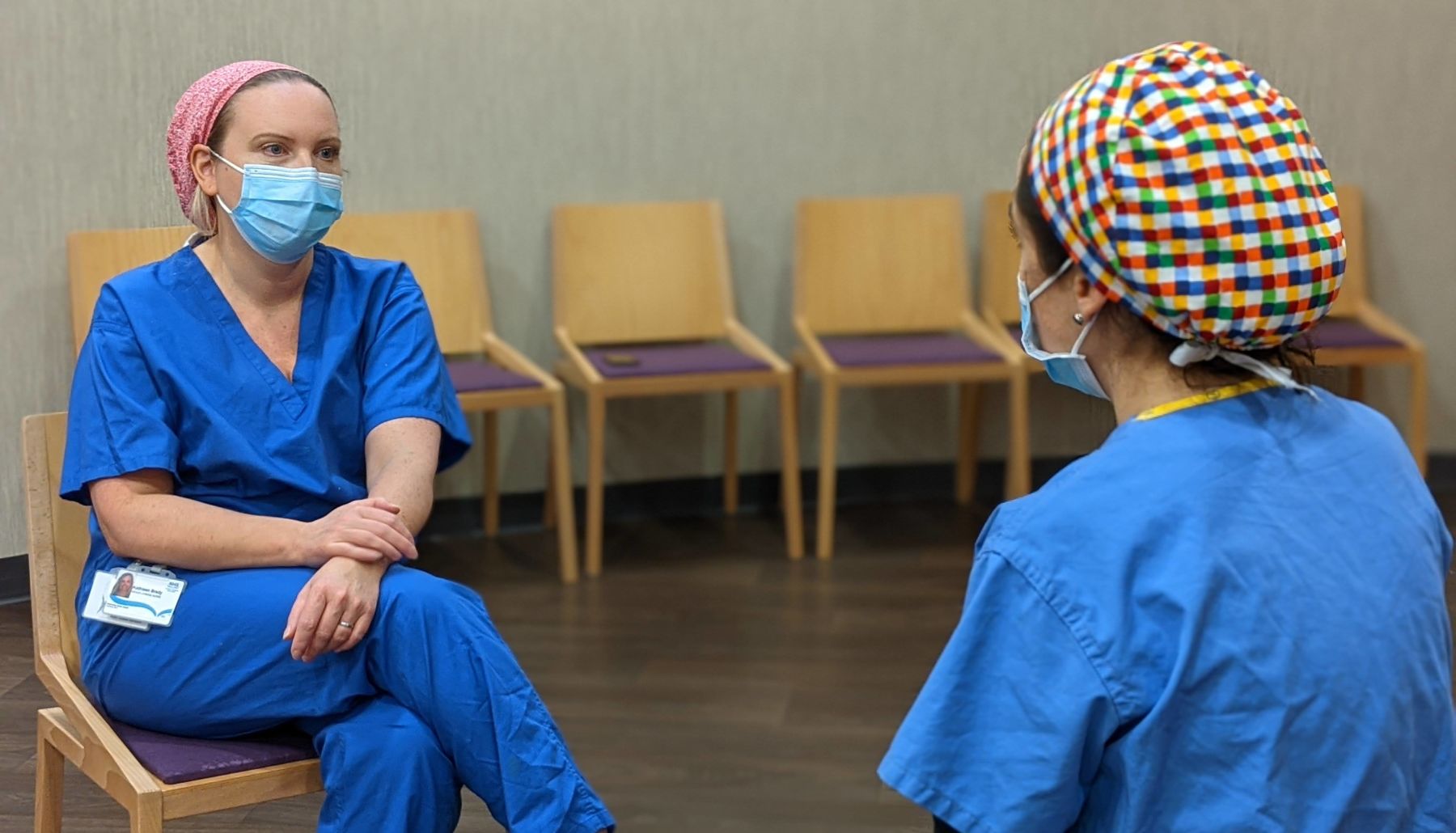 Dr Monique McLeod, Consultant Paediatric Anaesthetist, was part of the multi-disciplinary team responsible for introducing the concept. Dr McLeod said:
"Peer support has been proven to help people who have been affected by an emotional or stressful event. It's not as formal as counselling and is not to replace counselling, but provides a supportive network of people who can identify with what you're going through and are there to listen.
"People often find it easier to talk to those who have shared a similar experience, and who can empathise with situations that arise within a shared environment.
"The Peer Support Network acknowledges that it's ok to feel upset or vulnerable, and provides a structured way to support staff in a compassionate and confidential manner.
"This is even more relevant in the current climate due to the additional burdens associated with Covid-19. The additional stresses that we are facing, both at work and at home with our families, are using up the normal reserves that allow staff to deal with the emotional incidents that are part of working in critical care."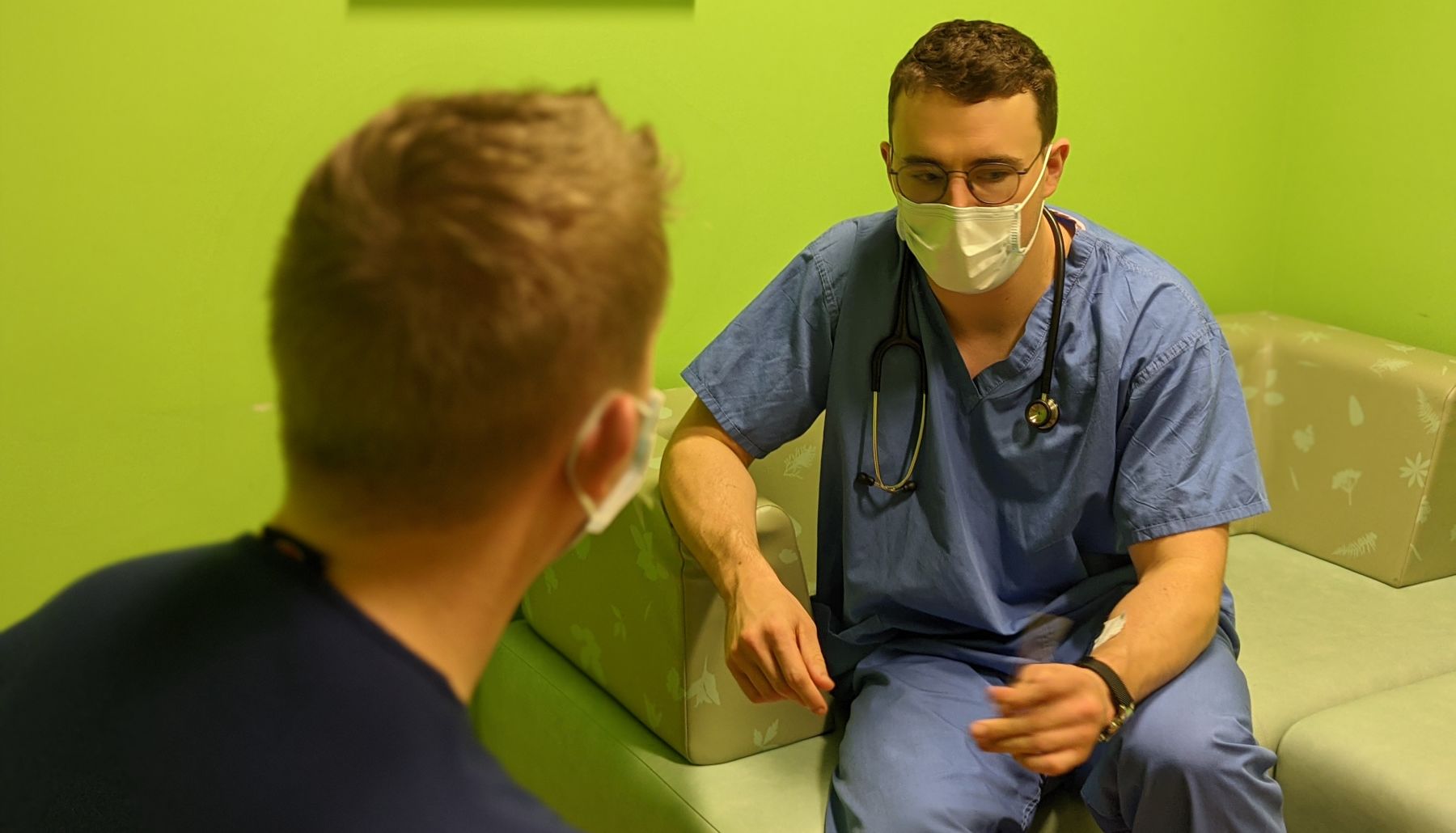 Dr Peter Donnelly, Paediatric Intensive Care Consultant: "National evidence suggests 31% of paediatric intensive care nurses and 16% of doctors in these units show signs of PTSD with high rates of moral distress and burnout.
"Dealing with critically unwell children creates highly pressured and stressful situations and the outcome is not always positive. This takes its toll on staff. The pandemic affects our usual coping mechanisms, like seeing our family and friends, leaving us more vulnerable to feeling overwhelmed. Having a supportive, non-judgemental listening ear when we are struggling is all the more necessary."
Describing the benefit of a peer support group session, one participant said:
"It helped so much to hear other folk describe what I had been going through - the sleepless nights, feeling irritable and weepy. It was helpful to realise that was happening to other people too. I felt much better, even just after coming out of the session".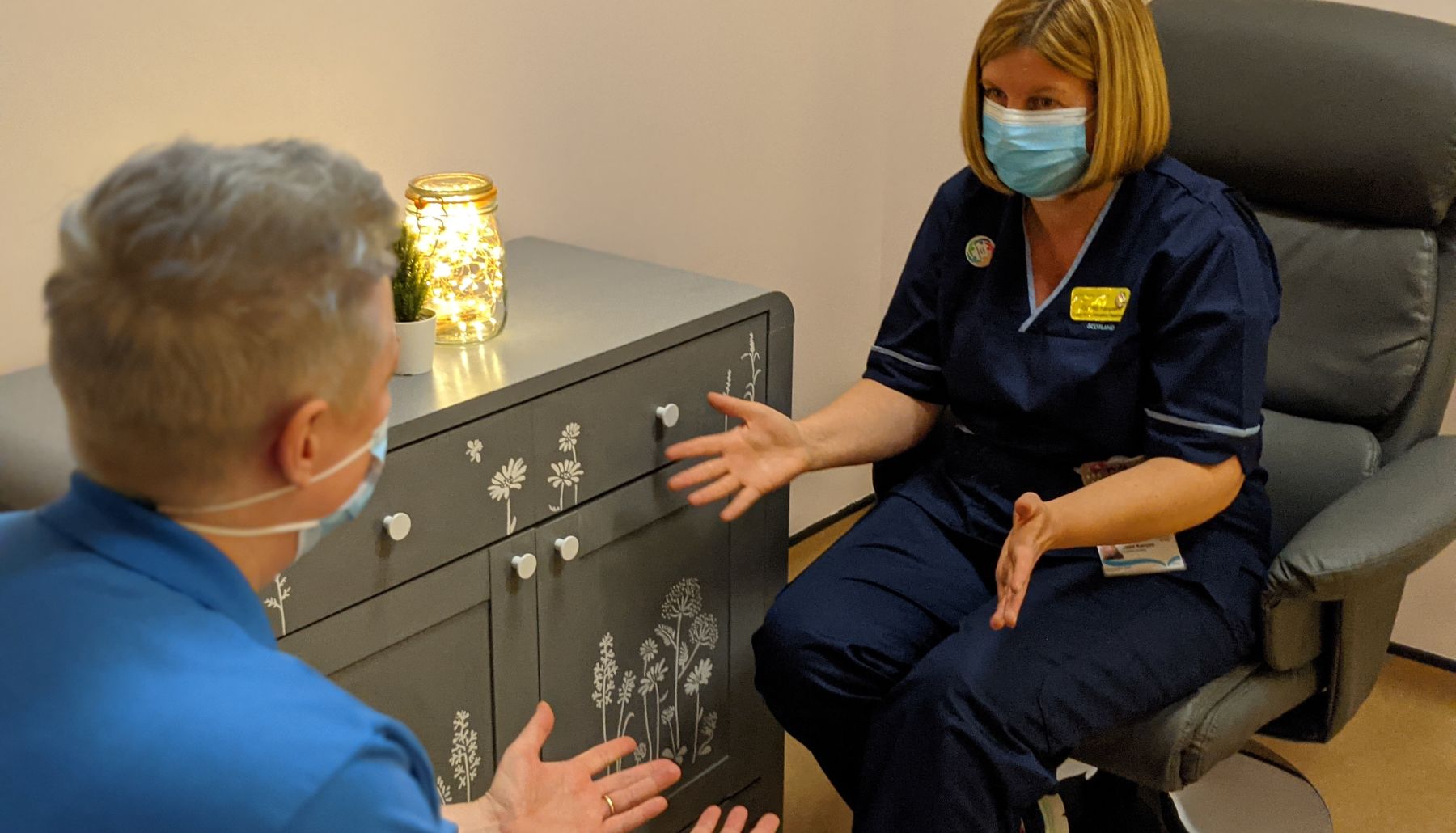 Following a successful pilot, Glasgow Children's Hospital Charity has provided a grant of £12,000 to expand the programme, and to ensure its sustainability by training more peer supporters.
Shona Cardle, Chief Executive, Glasgow Children's Hospital Charity, said:
"Glasgow Children's Hospital Charity is delighted to provide funding for this vital project, which has been made possible thanks to the generous donations of our supporters. The current crisis has shone a light on the incredible efforts of those working in the NHS, and also on the importance of caring for the mental health of ourselves and others.
"The benefits of peer support in these high-pressure areas of the children's hospital are clear to see. By training more peer supporters, we can ensure that as many people as possible have access to timely and structured emotional support, which is particularly important during these times of heightened stress."
If you work at the hospital and would like to get in contact with the Peer Support Network, email RHCPeerSupport@ggc.scot.nhs.uk
Medical consultants at the QEUH can also access support by contacting peer.support@ggc.scot.nhs.uk