Covid-19 Crisis Projects
While the Covid-19 crisis has created uncertainty across the world, Glasgow Children's Hospital Charity is still committed to being there for those who need us most.
Thanks to generous support from donors and fundraisers, Glasgow Children's Hospital Charity has been able to continue supporting seriously ill children, their families and the heroes who care from them through this unprecedented time.
Here are just some of the ways that we are continuing to make a difference at Glasgow's Royal Hospital for Children, Princess Royal Maternity Neonatal Unit, and Royal Alexandra Hospital Neonatal Unit, thanks to our supporters:
Travel & Emergency Support for Families


We are doing everything we can to ensure families can be nearby and keep them together.

When travelling to and from home to visit is simply not an option at this time, and the availability of nearby temporary accommodation is limited, we are working in partnership with the hospital to source, coordinate and help fund local accommodation for families from across Scotland.
Our emergency grants are also continuing to support the hospital's Family Information and Support Team with the resources they need to help families' urgent and basic financial needs, which are under more pressure than ever before.
The Power of Play in Lockdown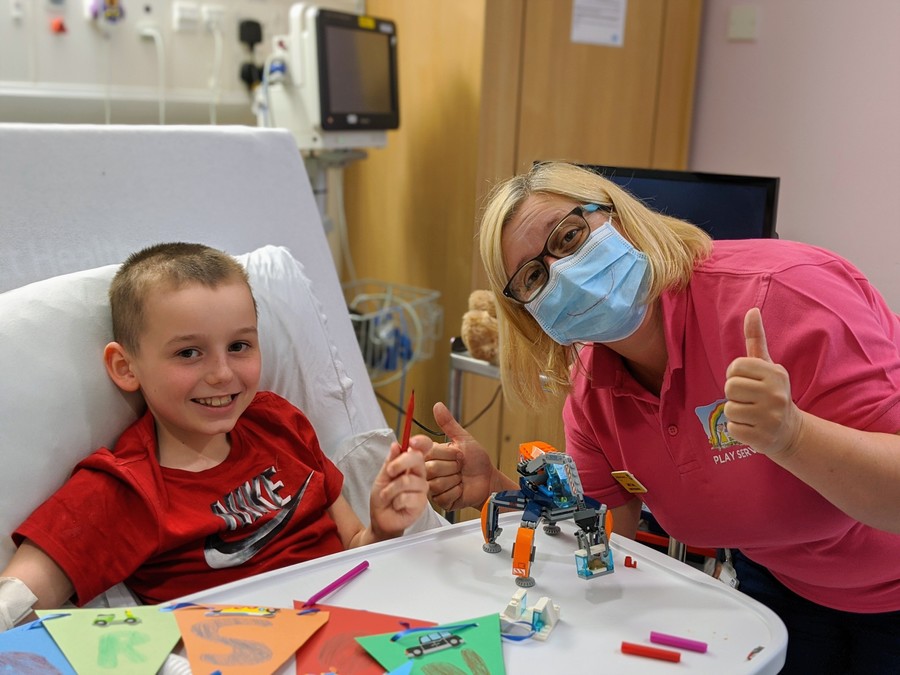 Play is a crucial part of a child's recovery, and in these unprecedented times, play has become even more important to the wellbeing of our young patients.
Whilst some elements of our hospital play and events programme are restricted at this time, thanks to your donations we can continue funding age and needs appropriate play resources, and support our charity-funded Play Team to ensure that they have the resources needed to deliver daily play, distraction and interaction for our young patients.
Logistical Support


A small team of staff and volunteers are still operating as part of our Emergency Response Team, which is working hard to support our patients, families and NHS Heroes at this time.
As well as funding essential items to support with the relief effort across NHS Greater Glasgow & Clyde, thanks to support from our corporate and community partners, we've also secured donations of food and refreshments for the units and services we support. These donations include:
Food, drinks and coffee machines for our NHS Staff Wellbeing Rooms
Emergency clothing and toiletries for patients and their families
Games, toys and resources for patients
Each day, our emergency response team have proudly managed the logistics and distribution of these donations to our NHS heroes and the families in their care.
Keeping Families Connected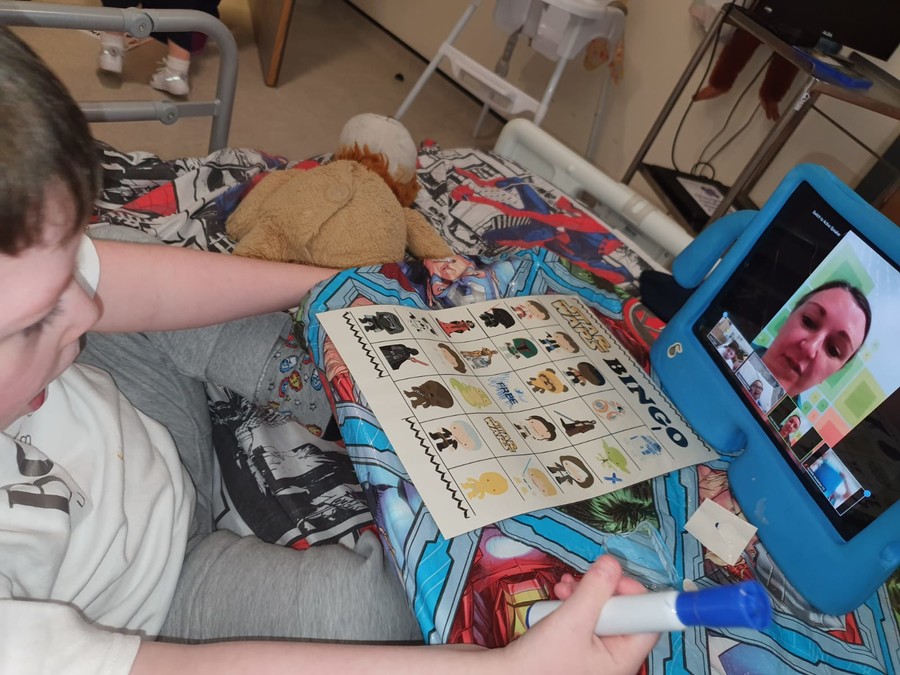 Children in hospital are no strangers to isolation, but during this crisis they face being lonelier than ever before.

Thanks to your generosity, we have funded 26 iPads to keep young patients connected to their families when they can't be together during long hospital stays.
Due to the increased restrictions to visiting, children miss out on the chance to spend quality time with their loved ones. With our charity-funded iPads, children can keep in touch with siblings, grandparents, aunts and uncles, during what are incredibly overwhelming times.
The iPads also allow children to enjoy virtual games, entertainment and activities delivered by our Play Team, as well as the opportunity to engage with their friends across the hospital who they can no longer interact with due to strict infection control restrictions.
Investing in this technology is a crucial part of our commitment to supporting the mental and physical wellbeing of young patients, by helping to reduce worry and anxiety during hospital stays.
Saving Tiny Lives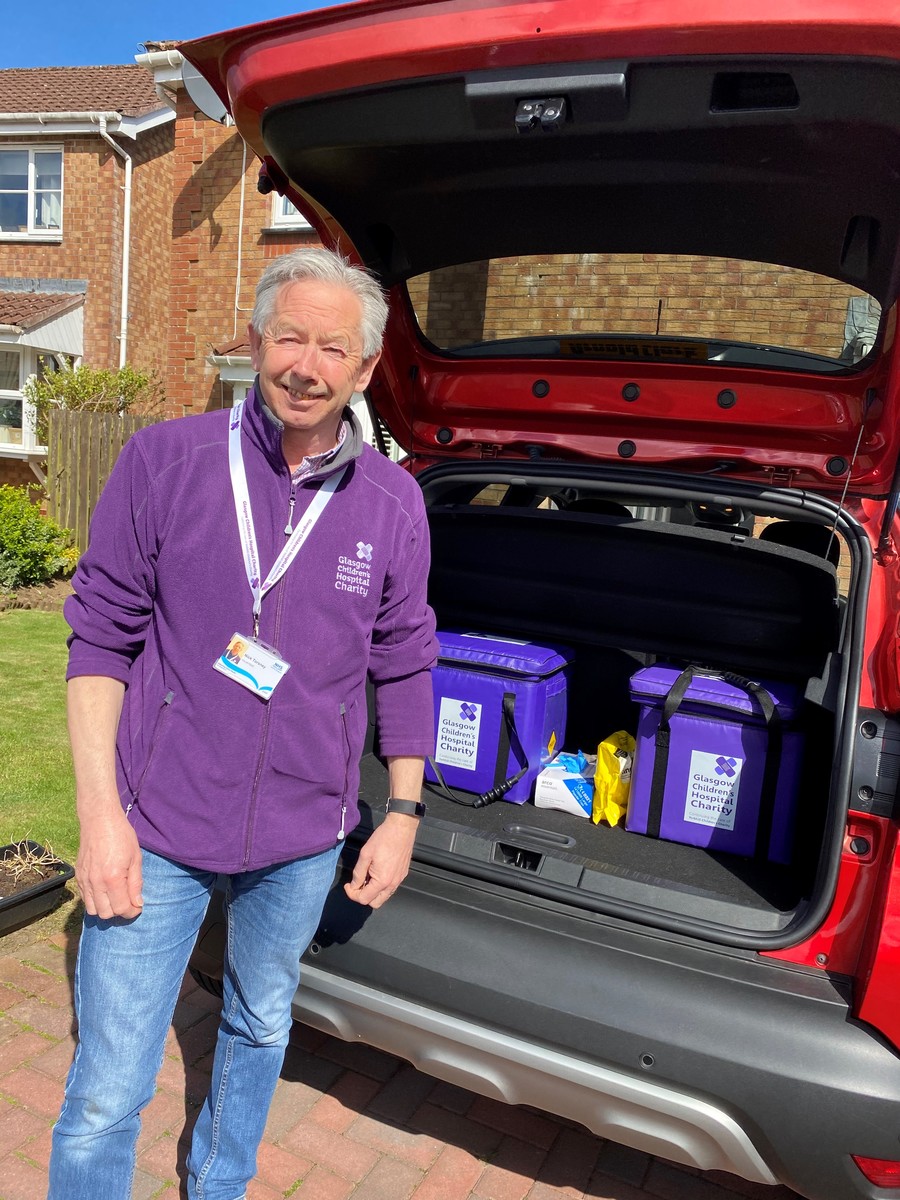 While life may have slowed down for many, life in Scotland's neonatal units has not.
Our Volunteers are continuing to play a crucial role in helping to care for some of the country's tiniest and most vulnerable premature babies. Volunteers like Nick who are stil driving across the country to collect and deliver life-nurturing donor milk for babies who so desperately depend on it.
"Anything I can do to make a difference to these tiny wee lives, I will."

NICK, VOLUNTEER DRIVER

Respite and Morale Boosts for our NHS Heroes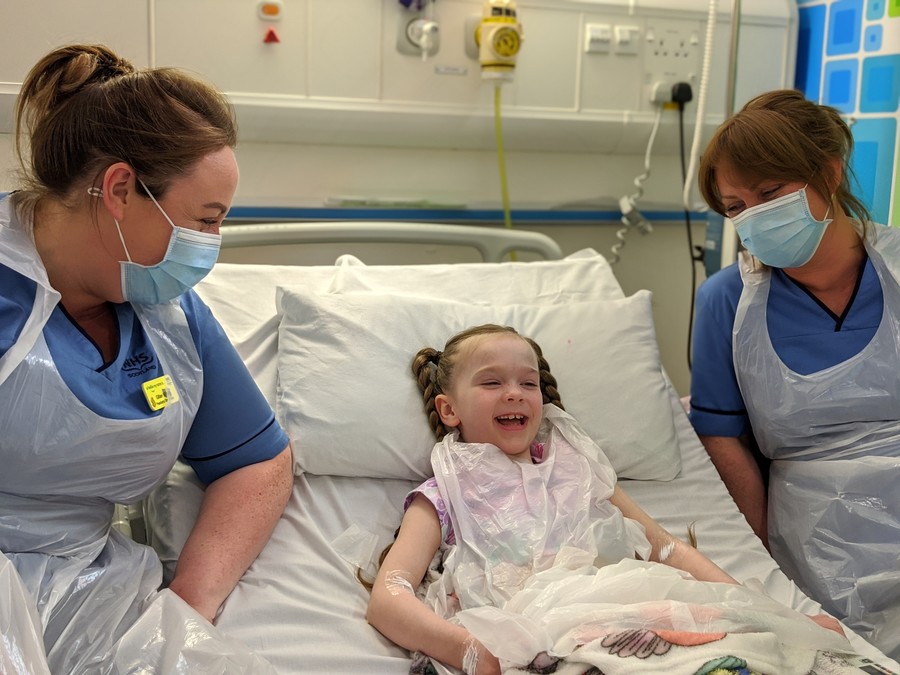 The NHS staff on the front-line are facing unprecedented challenges to their own mental health and wellbeing. We have funded the setup of staff wellbeing rooms, and provided equipment, tea, coffee and food to give staff a little respite during their shifts.
Tuesday 12th May also marked International Nurses Day, and we wanted to make sure that this year our nurses knew just how much they are appreciated.
On the day, nurses caring for young patients across Glasgow and the West were treated to surprise goody bags, sweet treats, special drawings from our young patients and lunch courtesy of Mozza Glasgow!
Our Volunteers support Covid-19 Research Trial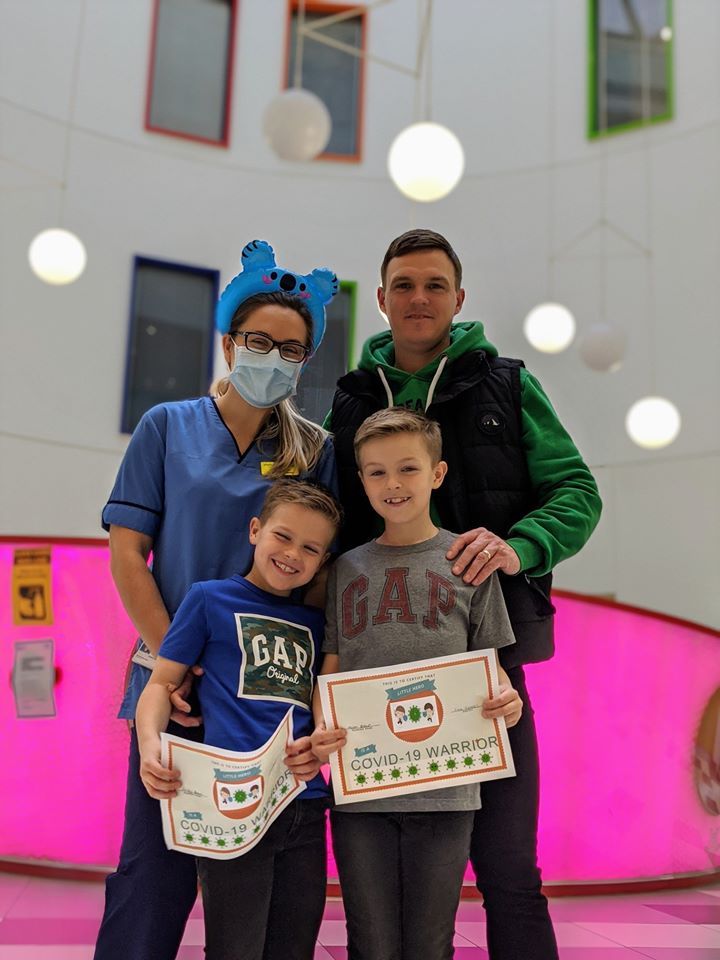 We are privileged to have supported the Rapid-19 trial - crucial research investigating the impact of Covid-19 on the children of healthcare workers.
More than 220 wee warriors from across the West of Scotland attended the children's hospital to take part in the first stage of the trial, including Mason and Finley Brown, whose mum Clare was one of the Research Nurses facilitating the study.
"The boys were excited to help their heroes in the NHS save lives. All of the children who took part are superheroes too."

Clare, research nurse
The trial was run successfully with the support of our very own volunteers who helped throughout the weekend. Volunteers gave their time to help look after children and families, making sure that everyone who took part in this important trial felt extra special.
We'd like to thank all of our brilliant volunteers who helped with this crucial project, and for giving their time so generously to help. Thank you!