Gaming Volunteers at the Children's Hospital
We're looking for gamers to join our team of volunteers at the children's hospital!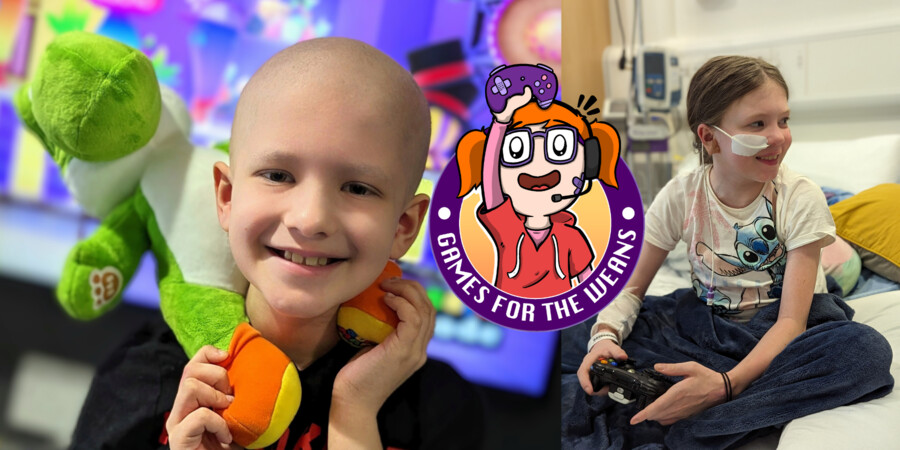 Could you spend a few hours each week playing games with children in hospital?
Being in hospital can be scary for children and young people. Not only are they unwell, but they can be apart from their friends and family, as well as their familiar surroundings and daily routine.
As a Gaming Volunteer, you will help our patients cope with the worry, anxiety and boredom of a hospital stay through the magic of gaming.
Working closely with the charity and the hospital's play team, you will be a 'Gaming Pal' for patients. You will spend time playing games with patients, helping them pass the time and providing a fun distraction from their condition and the ward.
We are looking for friendly, imaginative gamers who are good with children and young people.
Time Commitment
We ask that volunteers commit to a three-hour shift each week (Monday to Friday between 9am – 5pm) for a minimum of 12 months. The reason for this commitment is that we will undertake training and Disclosure checks for every volunteer. Our patients also benefit from the consistency of having a regular volunteer.
Main Tasks
Play video games with patients
Support the Games for the Weans campaign
Help the charity manage and track gaming inventory
Essential Requirements
To be considered for this position you must:
Be a knowledgeable gamer with experience of multiple consoles/ platforms
Be confident and pro-active in interacting with children and young people
Be able to relate to people in a friendly and calm manner
Have the ability to empathise and to maintain complete confidentiality
Be adaptable, flexible and willing to learn
Be tactful and diplomatic, especially in stressful or emotional situations
Have a creative spark, confidence and enthusiasm
Be polite, courteous and reliable
Be over the age of 18, pass a PVG check and occupational health screening, and supply two satisfactory references
Follow all current hospital regulations and follow all hand hygiene procedures.
Please note - Gel nails and nail varnish cannot be worn if you are accepted for this ward-based volunteer role. This is due to infection control regulations.
Desirable Requirements
Volunteering experience
Experience of working in a healthcare environment and/or with children and young people
Recognition of the importance of boundaries and confidentiality
Ability to understand when assistance is required or distance is preferred
Experience of working/volunteering with families and children in a similar context
Get in touch to find out more by emailing douglas.samson@glasgowchildrenshospitalcharity.org