Check-In Details - Oor Wullie's BIG Walk
It's not long to go until Oor Wullie's BIG Walk - so make sure you have read our key event details!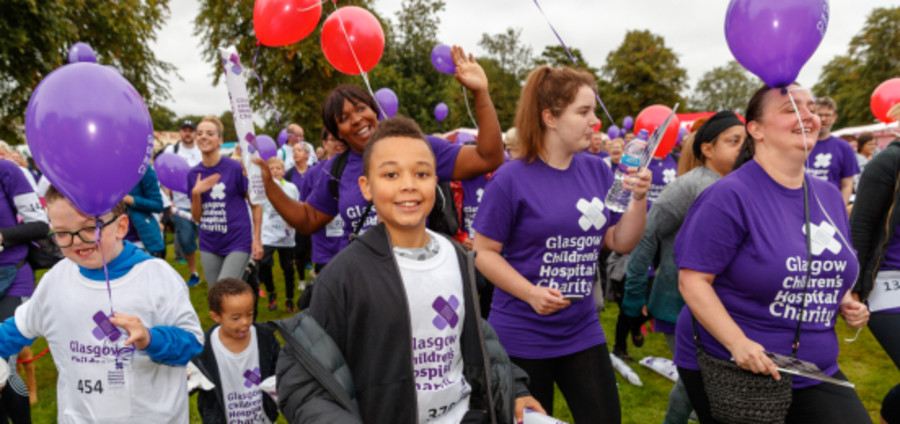 Check-in

We ask that all participants check-in on arrival to the park. Please bring your walker number to one of our designated check-in tents which will open from 9am. If you have registered as a group, the lead person can check-in the full team.
Event Timings
08.30 – Park Opens
09.00 – Check In Tent Opens
09.55 – 10k Warm Up
10.00 – 10k Begins
10.15 – 3K Warm Up & Walk begins
11.00 - Family Fun Day Begins
Location of Event Site
Kelvingrove Park, Ash Pitch Area - this is adjacent to Royal Terrace (G3 7NT). Our friendly Volunteers will direct you to our Check-In tent on arrival!
Getting to Kelvingrove Park
We advise our walkers where possible to use public transport due to the limited parking in the area. Please see our suggested options below for getting to the park:
Kelvinhall Subway (15-20 mins from park)
Exhibition Centre Train Station (10-15 mins from park)
Various bus routes service the area - check your local services >
Chargeable on street Parking in the surrounding area and in Kelvingrove Art Galleries. Please be aware of time restrictions around the duration of your stay at your chosen parking area.
Additional Information
T-shirts sizes can be swapped at the Check-In desks on the day
Charity Marshalls will be lining the route, please speak to them if you have any issues as they are there to help.
Refreshments and snacks will be provided at various points along the route. Please keep a hold of your litter or give this to one of our marshals on the route.
Please ensure you read our full Sponsored Walk FAQ for more details about the day.