NICU JOURNEYS: Isabella's Story
17 November 2023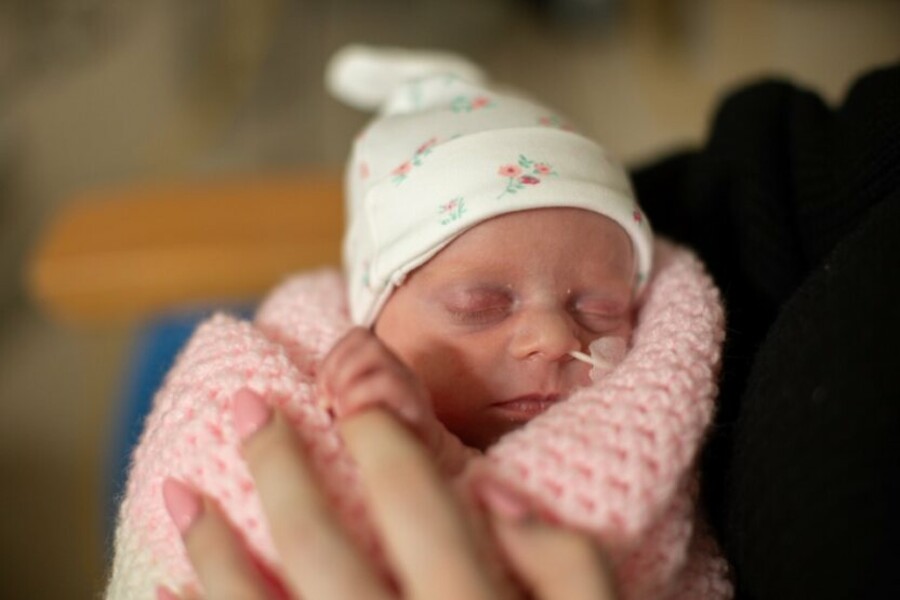 Every year, almost 2,000 tiny and vulnerable babies are cared for in Glasgow's neonatal units at the Royal Hospital for Children, Princess Royal Maternity Hospital and the Royal Alexandra Hospital. Babies just like Isabella. Hear her remarkable story from Mum, Yvonne.
'At 13 weeks pregnant, my partner and I found out our daughter had gastroschisis.'
Gastroschisis is a congenital condition where a hole in the abdominal wall beside the belly button allows the baby's intestines to extend outside of the baby's body.
'When I heard that her stomach was outside of her belly, I immediately panicked.'

Yvonne, Isabella's mum
'We got weekly scans and met with surgeons who continuously kept us in the loop. Quickly, it became a lot less scary.'
'Our daughter, Isabella, was born six weeks early on the 19th October 2022.'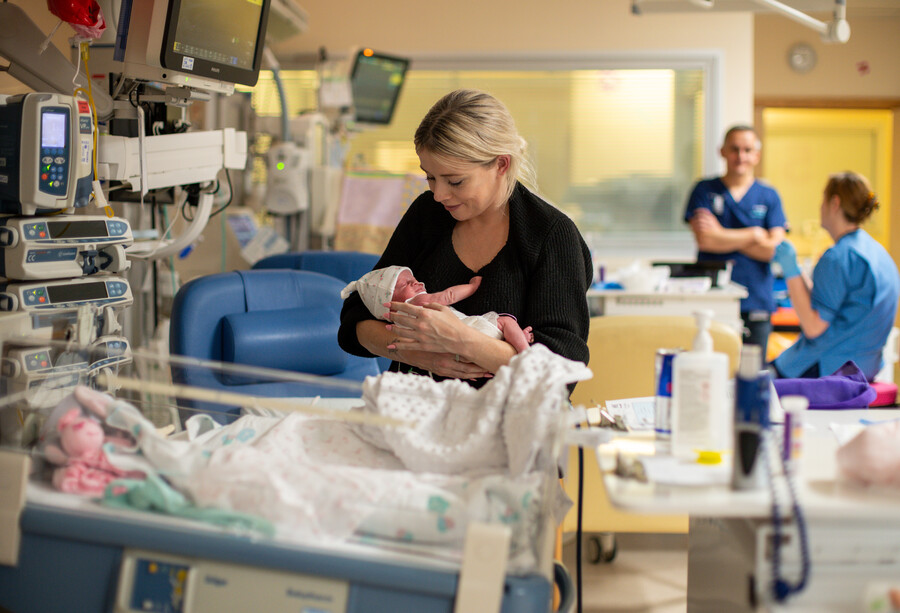 'Isabella spent three weeks in the Neonatal Intensive Care Unit (NICU) in the Royal Hospital for Children and had multiple surgeries to have her stomach placed back inside of her.'
'Being away from my newborn is one of the worst things I've ever gone through.'

yvonne, isabella's mum
vCreate
For parents like Yvonne with a baby in Intensive Care, every moment spent away from their little one's side can feel like a lifetime.
That's why we fund vCreate. vCreate is a video-messaging service that allows healthcare professionals to send special video updates to families when they can't be at their child's side.
'Thanks to vCreate, we would wake up in the morning to videos from the neonatal nurses of Isabella awake and smiling and would feel reassured right away that she was OK.'

yvonne, isabella's mum
MiniBoos
Miniboos are comforter blankets developed to help babies bond with their parents while they are separated from them in Neonatal Intensive Care Units.
One blanket (known as a 'boo') is typically given to Mum who keeps this close to her chest, and another is kept inside the baby's incubator. The blankets are then swapped regularly between the baby and their mother to allow them to feel close to one another.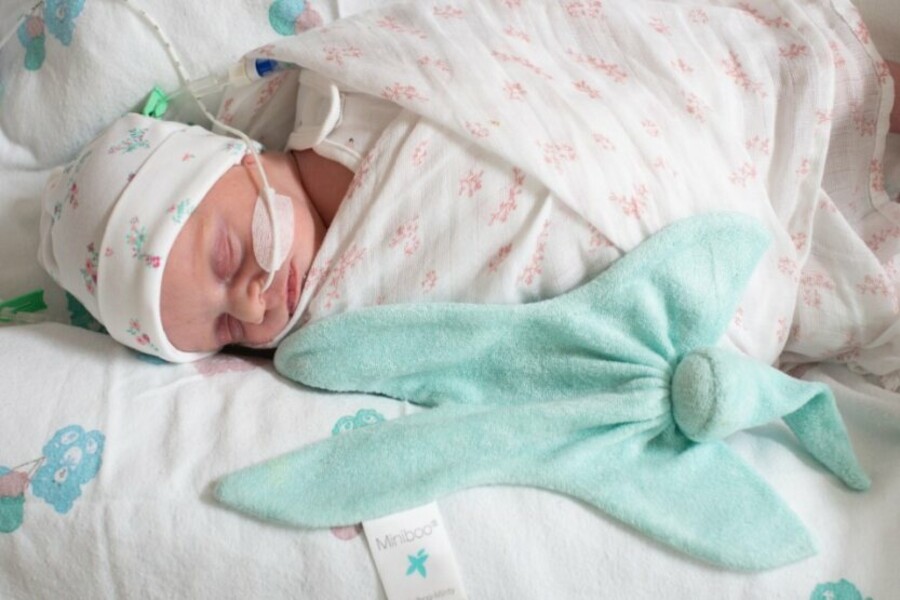 Yvonne told us: 'I wanted to breastfeed my daughter, but one of my big concerns was that without close contact, my body may not produce enough milk.'
'The team gave us two Miniboo's - one for Isabella and one for me - and then we would swap them over each time we saw her.'
'This helped her comfort with my scent and in turn helped my body produce the milk she needed.'
Glasgow Children's Hospital Charity is proud to have funded the Miniboo project across all three of Glasgow's Neonatal Units in 2017, and they continue to support families like Isabella's today.
'If my daughter hadn't been born premature, I would never of known all the work that goes on behind the scenes saving the lives of tiny babies.'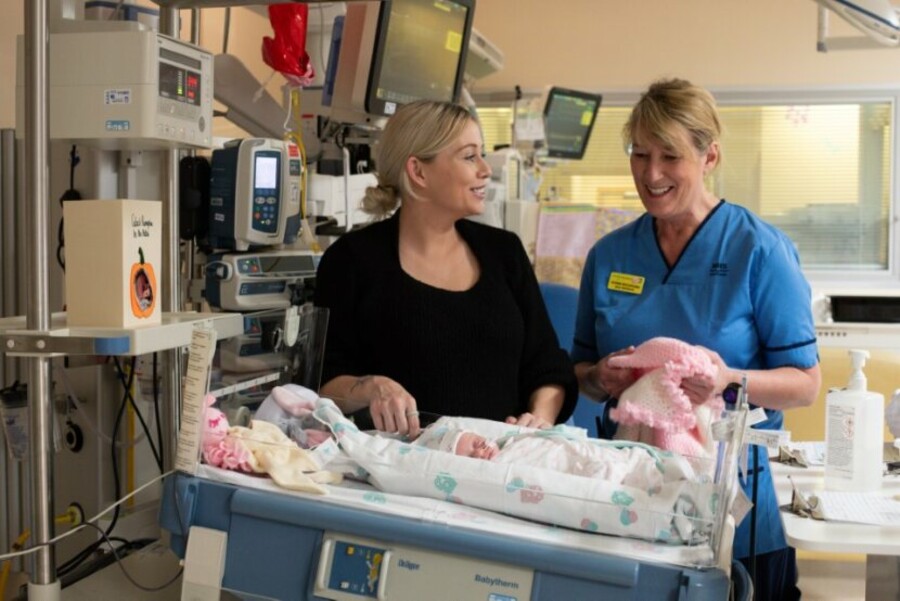 'Words cannot express how thankful we are the to the neonatal team and the excellent care they provide for Isabella.'
'Despite their incredibly small size, premature babies are the strongest fighters I know.'