Superhero Teddy
22 August 2023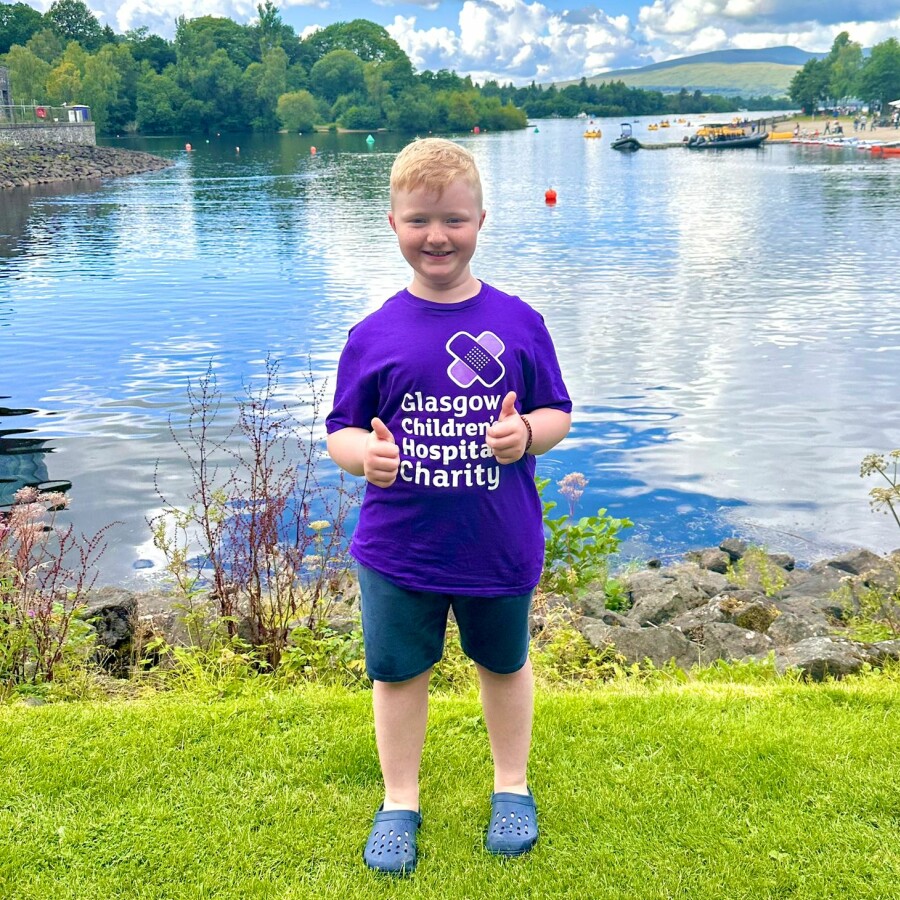 9-year-old Teddy has raised over £2100 ahead of his Sponsored Walk in September. We spoke to Teddy's Mum, Jane, about where his motivation to fundraise comes from.
Teddy's time in hospital
"In February, Teddy was diagnosed with Inflammatory Bowel Disease and spent almost a month in hospital."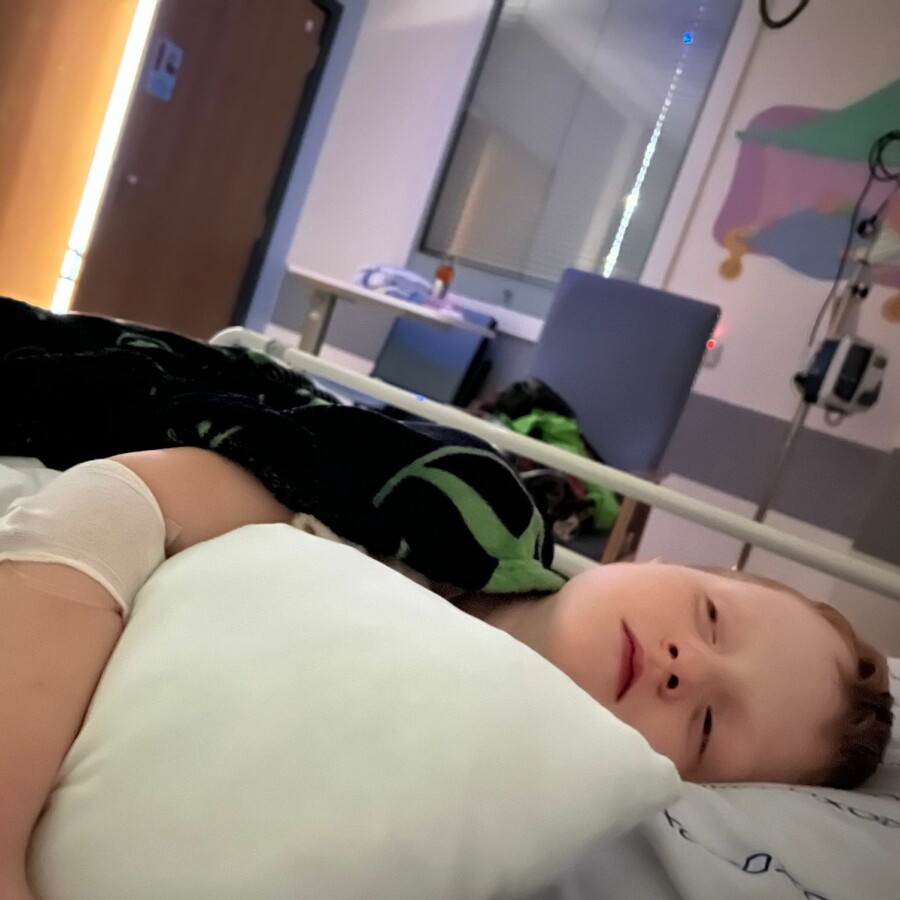 "He has totally amazed us with how well he's coped, not a single moan or tear at the numerous cannulas, scopes, fasts and blood tests."
'Without Glasgow Children's Hospital Charity's services, I really don't know how we would have gotten through the long days on the ward."

teddy's mum, jane
"Thanks to charity-funded projects like the MediCinema and bedside Xbox consoles, Teddy always had something to entertain himself with and to look forward to during long days on the ward."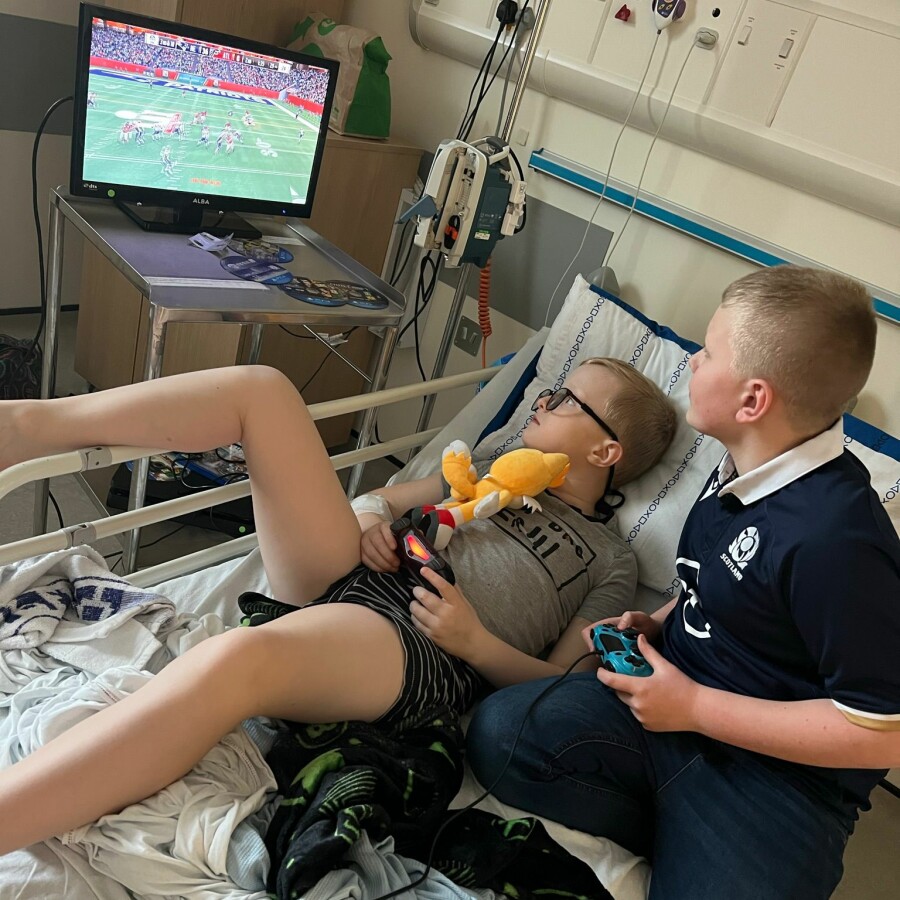 "It also made him less anxious about coming in for hospital appointments."
"Teddy told the play leader in Ward 1C that he loves his days in hospital because everyone makes it so fun!'

teddy's mum, jane
Fundraising
"When we heard about Glasgow Children's Hospital Charity's upcoming Sponsored Walk, we thought it was the perfect chance to give back to the charity who have helped us so much."
"We're walking the 10k route together, but Teddy is the one taking the lead on the fundraising."
"He reached his initial target of £500 within just two days and now has over £2100 in donations on his JustGiving Page!"

TEDDY'S MUM, JANE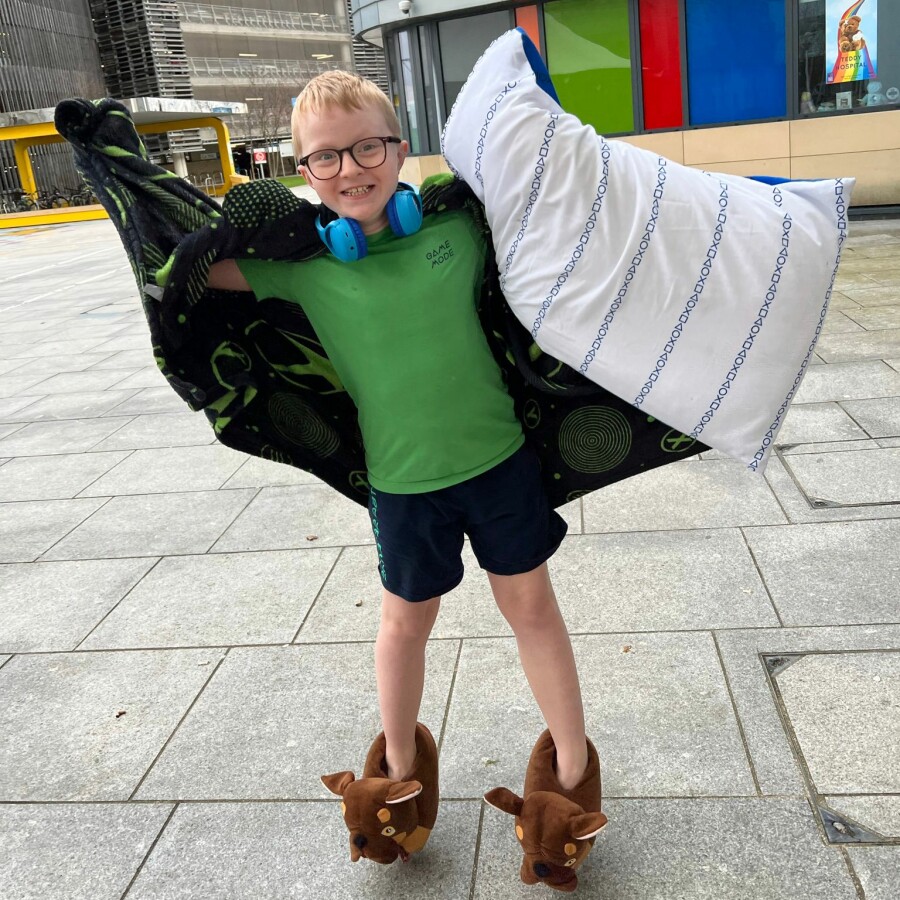 Sponsored Walk
Be a hero like Teddy and take on our Sponsored Walk on Saturday 16th September.
Walk alongside your heroes on two fully accessible routes, beginning and ending at the iconic Riverside Museum.
All walkers will gather for a warm-up before setting off towards the West End of Glasgow, including Kelvingrove Park, as well as passing through the Yorkhill district - the site of the former children's hospital.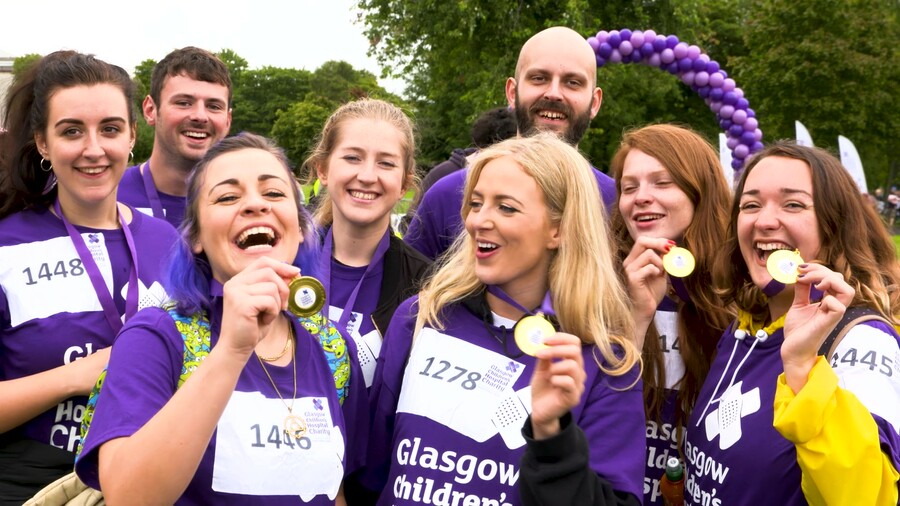 Along the route will be fun pitstops before you'll return to the Riverside to show off your medal - by which time you can check out the Museum's 3,000 objects and the Tall Ship!
Join fellow families, supporters and our NHS heroes by the Riverside to make even more of an impact on the lives of children in hospital.