William's Big Battle with Cancer
15 February 2023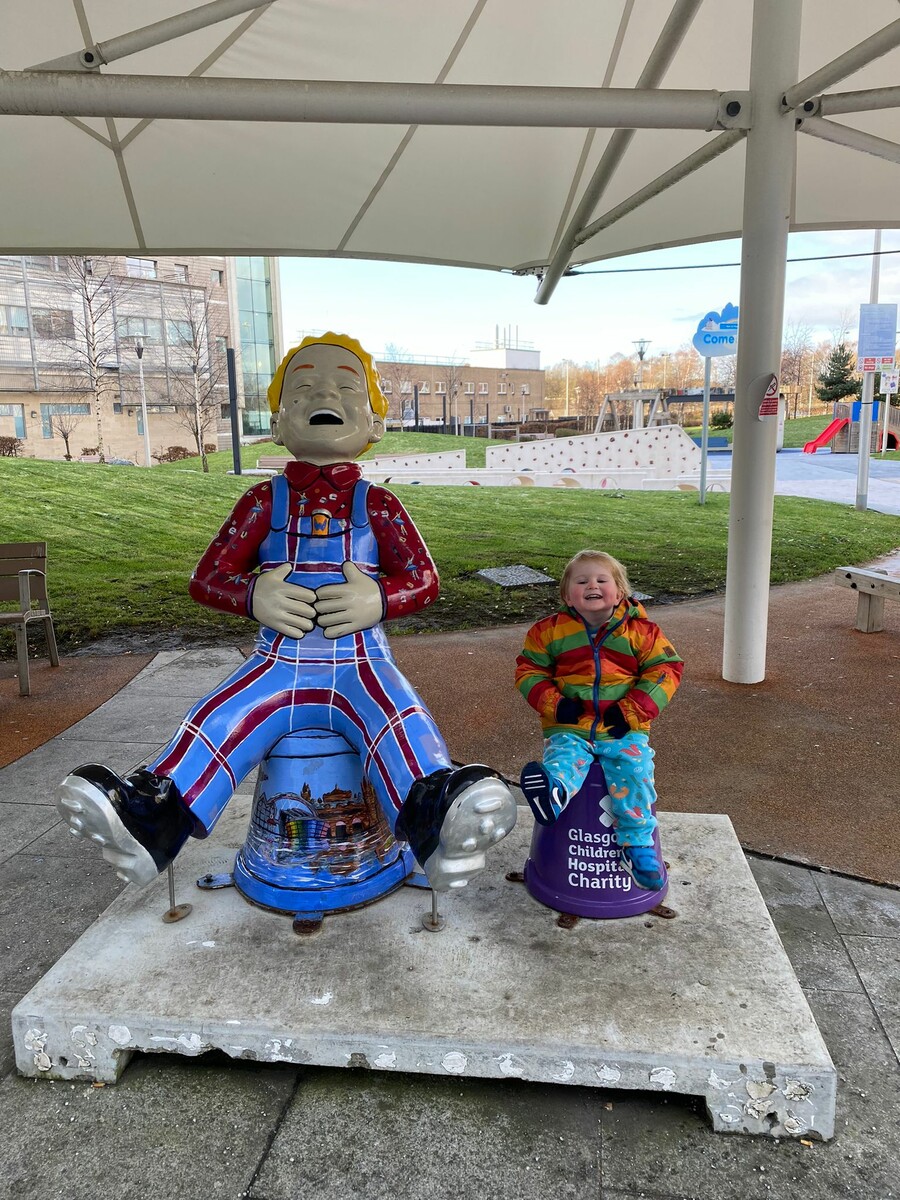 Two years ago, wee William won his big battle against cancer. This International Childhood Cancer Day, hear from William's mum Laura about his incredible journey at the children's hospital and how life is now after treatment.
'Earth-shattering news'
'In September 2020, just 3 weeks after his first birthday, we received the earth-shattering news that our son William had a neuroepithelial brain tumour.'
'We knew something was wrong as William was struggling to stand up, in a lot of pain overnight and had a head tilt, but nothing could have prepared us for that diagnosis.'
'Our local GP in the Scottish Borders spotted it straight away and just a few days after the first appointment he had a CT scan. William was then blue lighted to Glasgow Children's Hospital for emergency surgery that night.'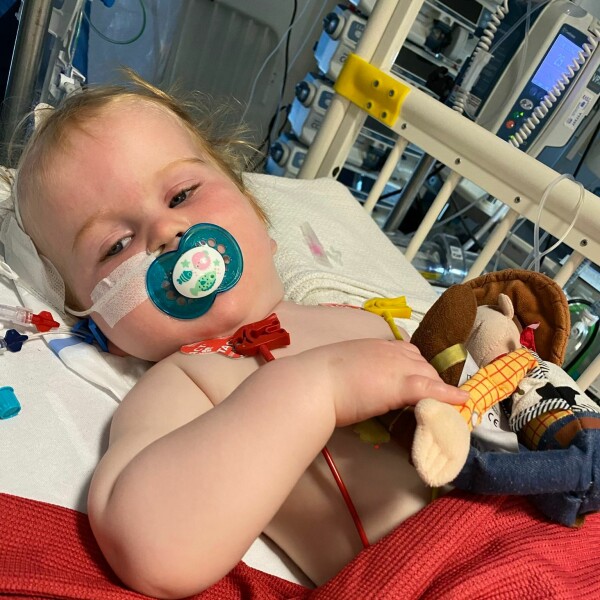 'We then spent time in the neurology ward before his first big surgery to remove 80% of the orange-sized brain tumour.'
'This was sent for identification and we were told fairly soon after that it was a cancerous brain tumour.'
Chemotherapy
'William was finally discharged on the 1st October 2020 for a few days before starting four rounds of intense chemo. Intense is an understatement.'
'We questioned our decision so many times. He was in so much pain that he needed morphine and ketamine.'
'He had nappy rash like I've never seen with the skin red raw. He was sick even with huge amounts of anti sickness. He was tube-fed a meal replacement milk, but usually that came back up too.'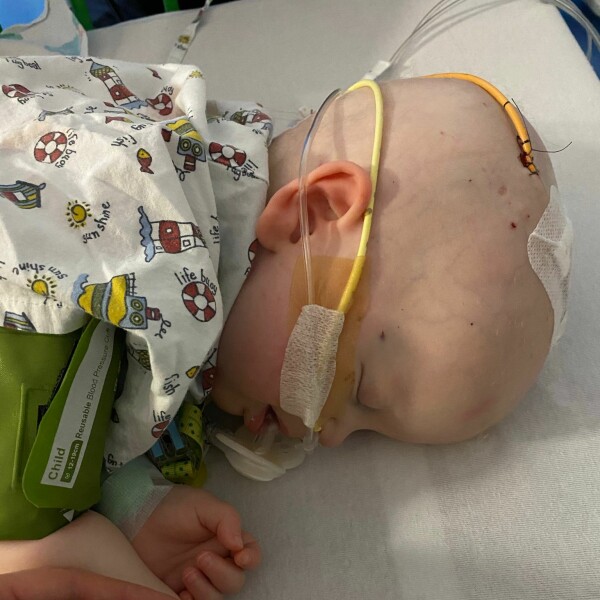 'The chemo is not gentle. It's awful. Between cycles he was home for a few days for fajitas, cuddles and to see his big sister. Due to lockdowns we weren't able to see extended family or friends. It was a really isolating time.'

Laura, william's mum
'In February 2021, it was decided to try and get the remaining tumour out. The side effects from this are potentially life changing.'
'Luckily, William came out with no more tumour and just the same little dude we kissed goodbye to!'
'As all of William's treatment was during lockdown, his big sister Freya wasn't allowed on the wards to visit "her baby" as she called him! The smiles from the two of them when they were reunited were indescribable!'

LAURA, WILLIAM'S MUM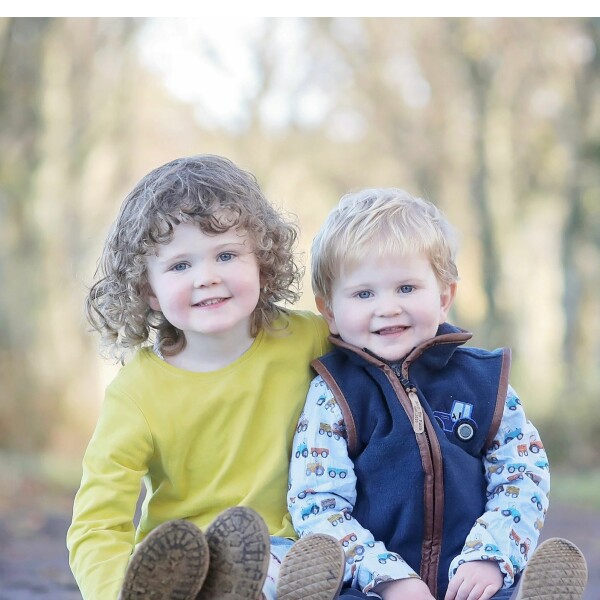 Support from the Play Team
'In December 2020, we managed to get home for Christmas, only for William to spike a temperature on 23rd December which meant 48 hours of IV antibiotics in hospital.'
'It was very disheartening but luckily we arrived to the wonderful play team ready to do Christmas crafts and Santa arrived at midnight with a huge bag of presents! Thankfully we managed to get back home by lunchtime on Christmas Day.'
'The play team came to see William every single day we were inpatients. They brought toys and games and would sit with him when we went to the main door to swap over Freya. They brought a little bit of light to a really dark time for us.'

LAURA, WILLIAM'S MUM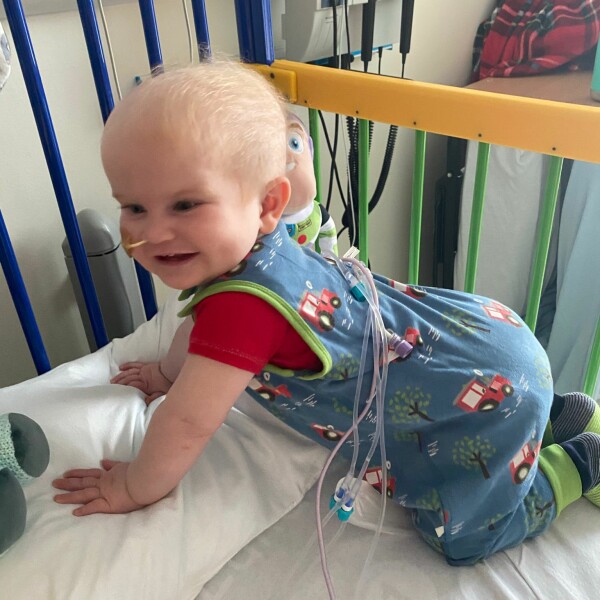 Our charity-funded Play Programme brings huge comfort to seriously ill children in hospital, and it mattered more than ever during the global pandemic.
Two years later
'William turned three in August and is doing amazingly!'
'He has had 20 months of clear scans and we are so, so lucky that two years after his battle with cancer started, he is the happiest little guy in the world.'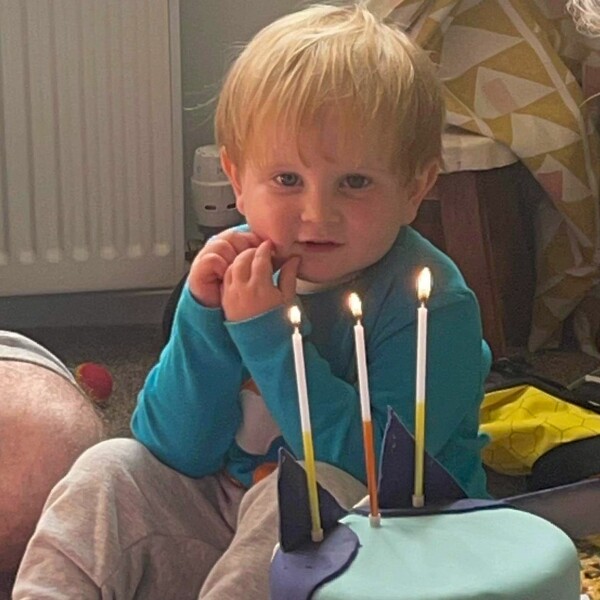 'William is thriving at nursery and is actually ahead of his age group in literacy. Having a report saying he is ahead in some stages is something we never thought we would get after all of his health problems so that was a very proud moment for us!'
'When his treatment ended in May 2021, he had no side effects of his treatment. Unfortunately that's caught up with us now and the side effects are starting to show.'
'He has some hearing loss in one ear and he is being tested for lack of growth hormone.'
'At least now that Covid restrictions have been lifted he can play with all of the amazing toys in the hospital atrium. That definitely makes appointments much easier!'

Laura, WILLIAM'S MUM
'I'm sharing William's story this International Childhood Cancer Day as I think it's so important to raise awareness about childhood cancer so that people know how to spot potential warning signs earlier.'
'These pictures of Our William next to Oor Wullie outside of the hospital were taken two years apart and show just how far he's come!'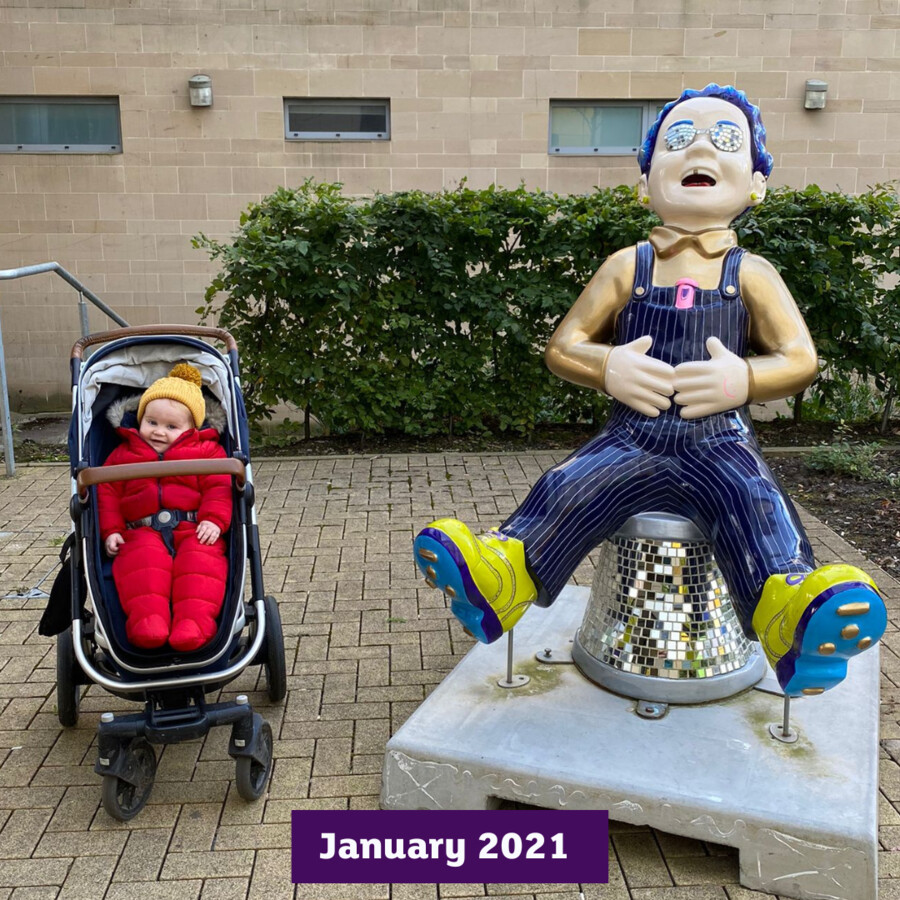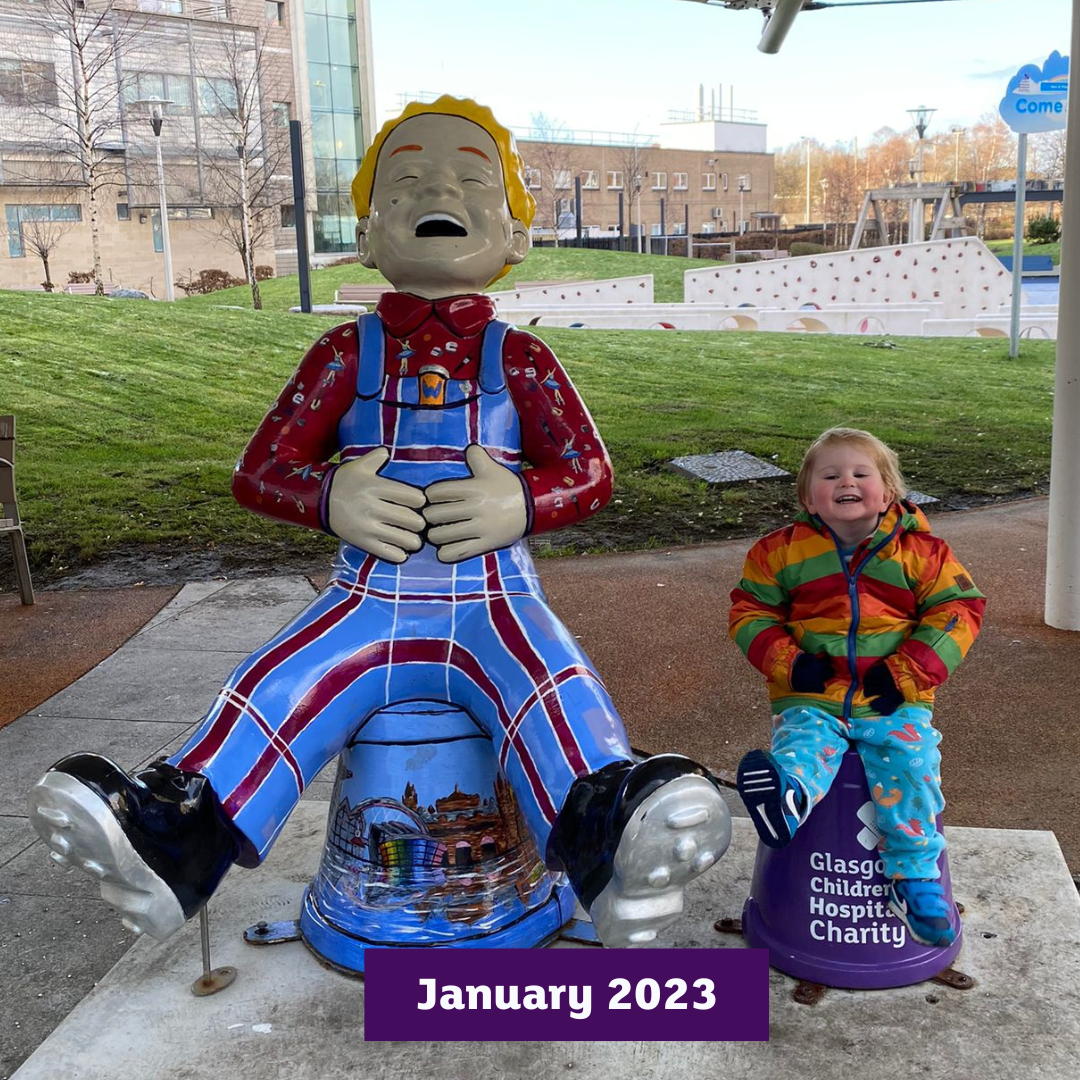 'Someone asked me the other day how William was. I was in such a privileged position to say that he is just like any other three year old. Causing mischief, shouting at his big sister, cheeky smirks and the most infectious laugh. You wouldn't know everything he has been through. Thank goodness!'