Alfie's Army March Towards the Kiltwalk
10 February 2023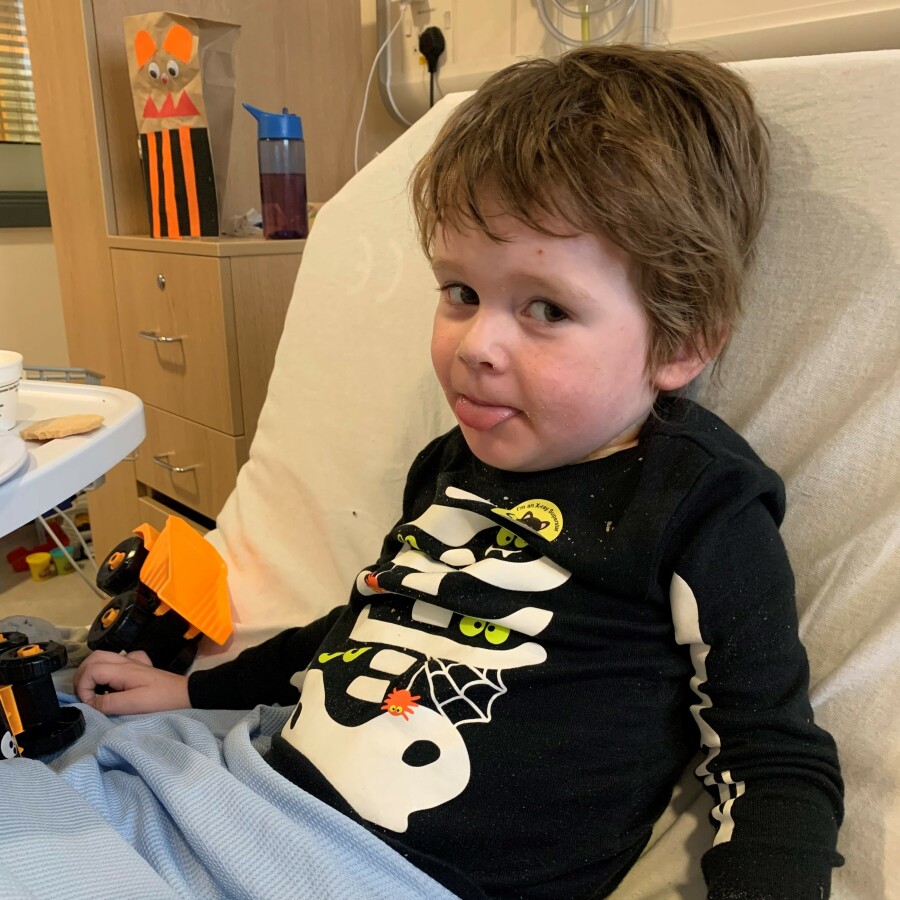 Mum Stephanie and dad Andy are taking on Glasgow's Kiltwalk in April along with friends and family, after the help and care her son Alfie received when he was in a critical condition in hospital.
Little Alfie was just three when he was admitted for three weeks in October last year.
From daily check-ins from the Play Team to the Halloween Party on the day he was able to go home, projects funded by Glasgow Children's Hospital Charity made sure Alfie had plenty of distractions from the hardship of a hospital stay.
Stephanie said: "Our son Alfie was admitted to the Royal Hospital for Children in October last year. He was suffering from Sepsis as a result of Chickenpox and Strep A, and was in a critical condition.
"He spent three very tough weeks in hospital and has thankfully made a full recovery. We felt it was only right to raise funds for Glasgow Children's Hospital Charity after everything the staff and volunteers have done for us."
Several charity-funded projects helped Alfie and his family get through those three weeks. Above all, however, Stephanie will never forget seeing Alfie having a ball at the Halloween Party hosted on his ward before he was discharged that same day.
"Several of the charity-funded items and projects made Alfie's stay a lot more comfortable," Stephanie added. "As you can imagine, a stay in hospital is scary for a three-year-old, but there were a few things the charity provided that helped.
"The iPad over his bed kept him entertained when he couldn't get out of bed or couldn't sleep.
"The Play Team, meanwhile, were fantastic and came in every day to see how Alfie was. They brought him all sorts of toys, craft supplies and sensory lights. The ladies who dealt with Alfie were absolutely fantastic and made his stay a bit more bearable.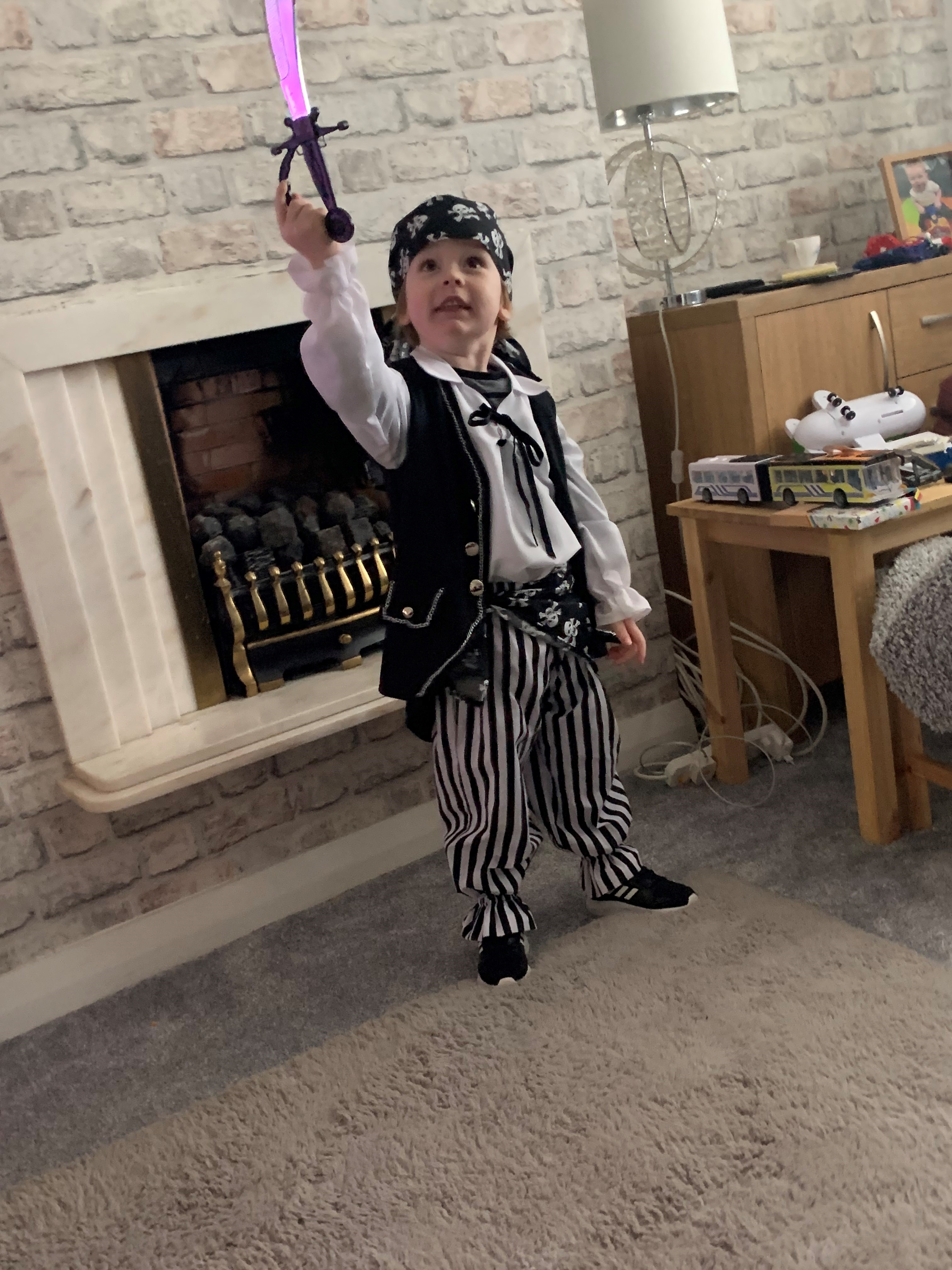 "For us, the pull-down beds in the rooms were great, I'm not sure how we would have managed the three weeks that Alfie was in hospital without somewhere comfortable to sleep.
"Alfie attended a Halloween Party that the charity threw on the day he was discharged – Halloween is his absolute favorite day so it was special that he could attend the party before he left.

Alfie's mum, stephanie
"Alfie wore his pirate costume that his gran made for him! He also had Halloween jammies in hospital with him. He loves witches, zombies, mummies and monsters so it was great to be able to finish his time in hospital on a bit of a high — it took away some of the more difficult memories for him."
Now, the walker team known as 'Alfie's Army' are preparing for their Mighty Stride at the end of April, raising money for the hospital Alfie was treated in.
"We are really looking forward to the Kiltwalk. There are seven of us signed up to Alfie's Army so far, and a couple of maybes. As a family, we feel it's important to give back to Glasgow Children's Hospital Charity.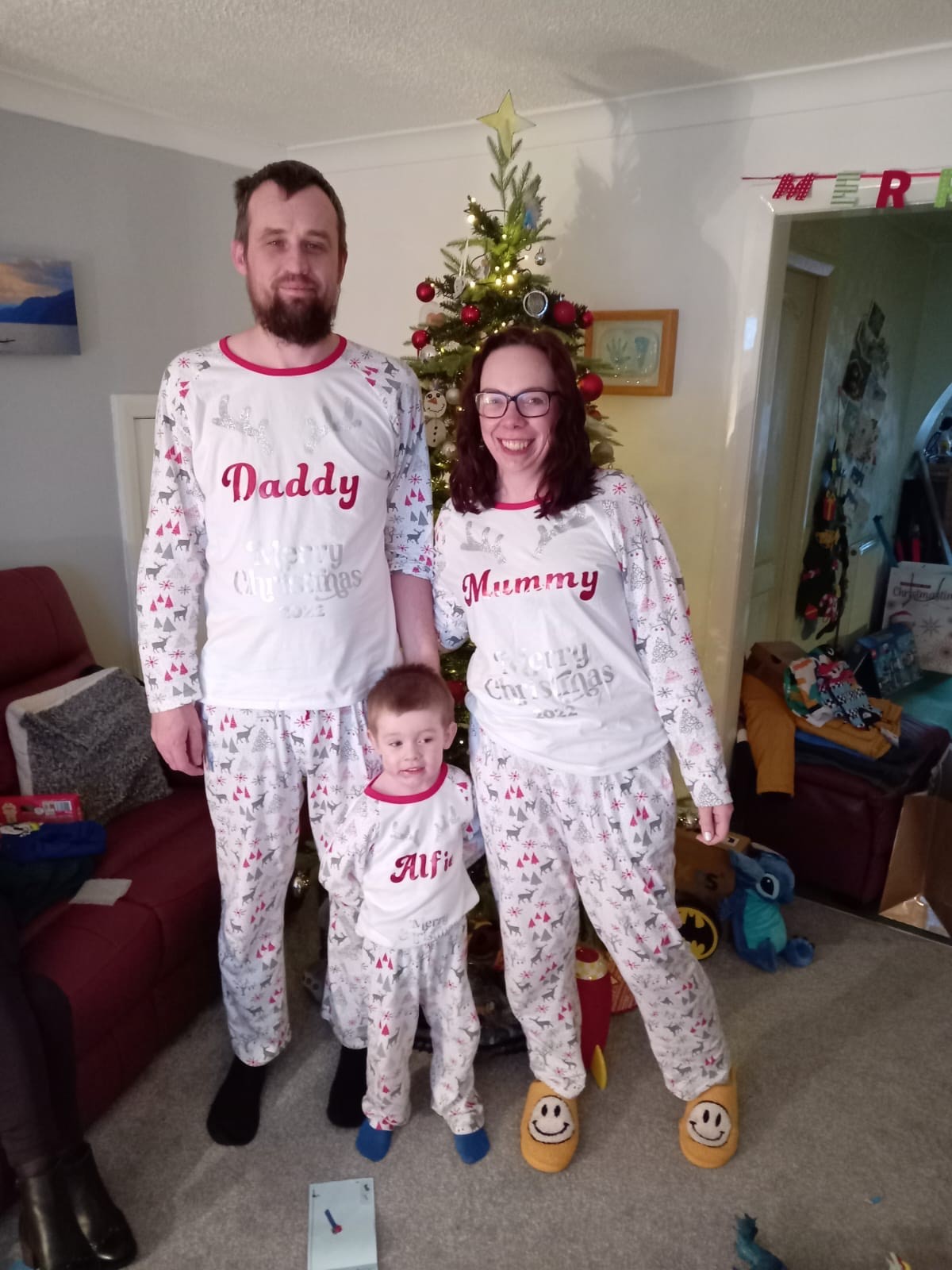 "Alfie has made a remarkable recovery. We really didn't know if he was going to pull through, and now you wouldn't know that anything had happened to him.
"Without the hard work from the hospital staff, our precious son wouldn't be here today. It's important for us to fundraise so that the charity can continue to help other children and parents who are in the same situation."
It's not too late to grab your 50% off discount code for the Kiltwalk! Sign up using the button below or check out our events listings for Kiltwalks in Edinburgh, Dundee and Aberdeen.