Celebrating Pride with our Hospital Community
17 June 2022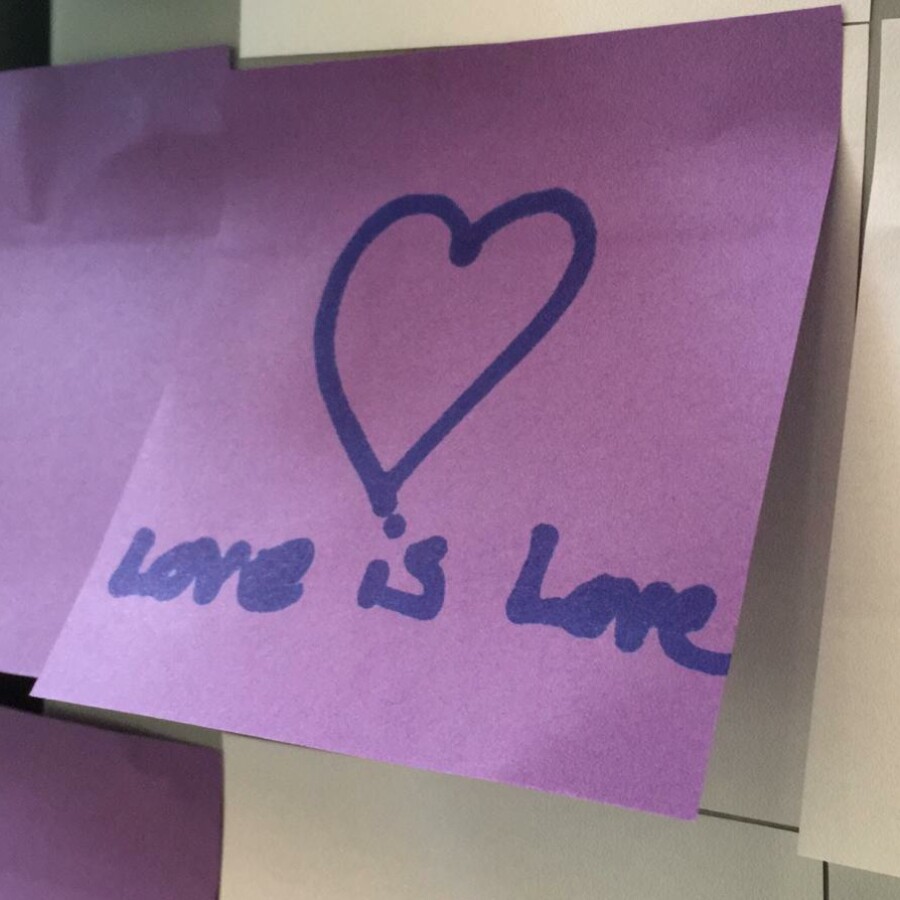 Our children's hospital is distinctive in its rainbow design from the outside – and this week staff, patients and families added more colour to its interior for Pride month.
It's vital that every family feels represented and supported when they face a hospital admission with their child.
Once again, we are proud to be supporting the NHS pledge campaign to stand with the LGBTQ+ community, and to say no to discrimination and hate.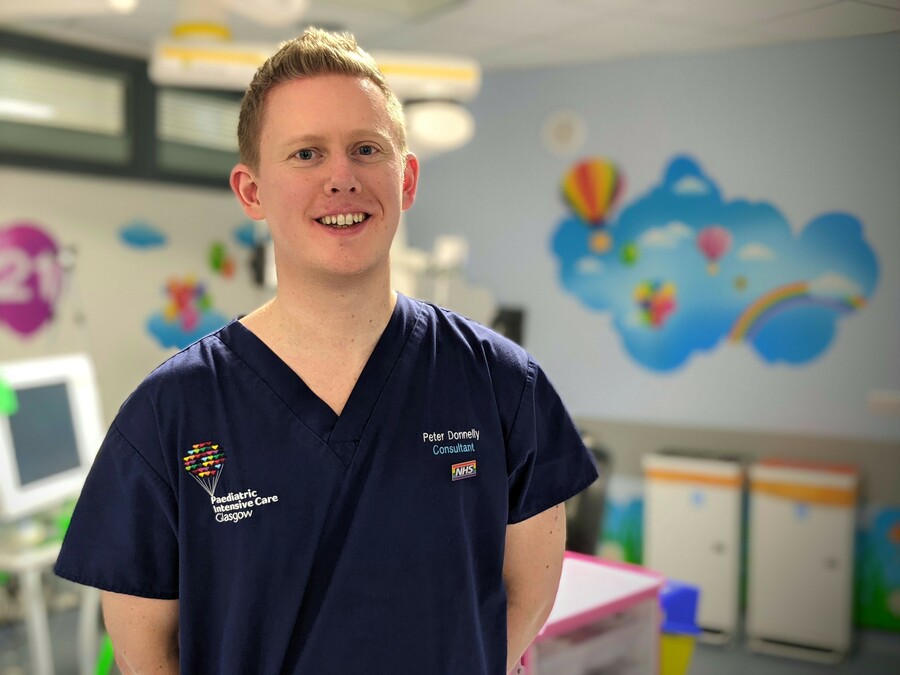 Friend of the charity, Paediatric Consultant Peter Donnelly explained:
"It is important for me to know that I work for an organisation that respects diversity and has an inclusive approach.
"I also think it's important for families and patients too. We treat families of all different kinds and they need to feel welcomed. Celebrating Pride means all families of all sizes and shapes are welcomed.

Peter Donnelly, Paediatric Consultant
"Anything that is a celebration is a joy to see in work. Joy in work is very important and having something that brings happiness has a real impact for us too. Thank you to the charity for continuing to support our work every day – it means the world."
Glasgow Children's Hospital Charity helped the team at the children's hospital by setting up a special balloon display wishing a 'Happy Pride' to everyone upon entering the hospital.
Special Pride pens, part-funded by the Charity, were given out at a stall where staff could take the Pride pledge and add a message of support for the LGBTQ+ community on the heart-shaped wall display, which filled with colour.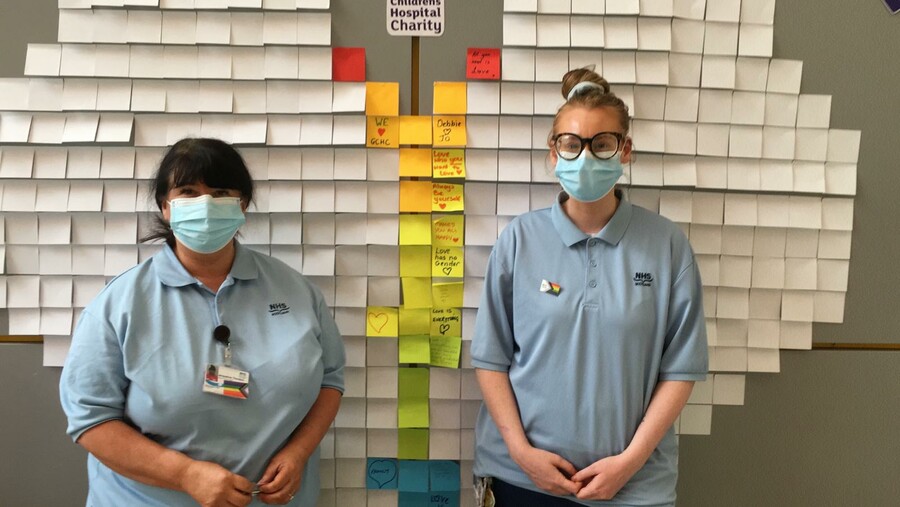 Jacqui and Chelsea from the hospital Play Team, proudly supported by Glasgow Children's Hospital Charity, added:
"It's good to raise awareness and it encourages people to be who they want to be, and love who they want to love."