Storytime with 'My Superhero Liver'
17 November 2020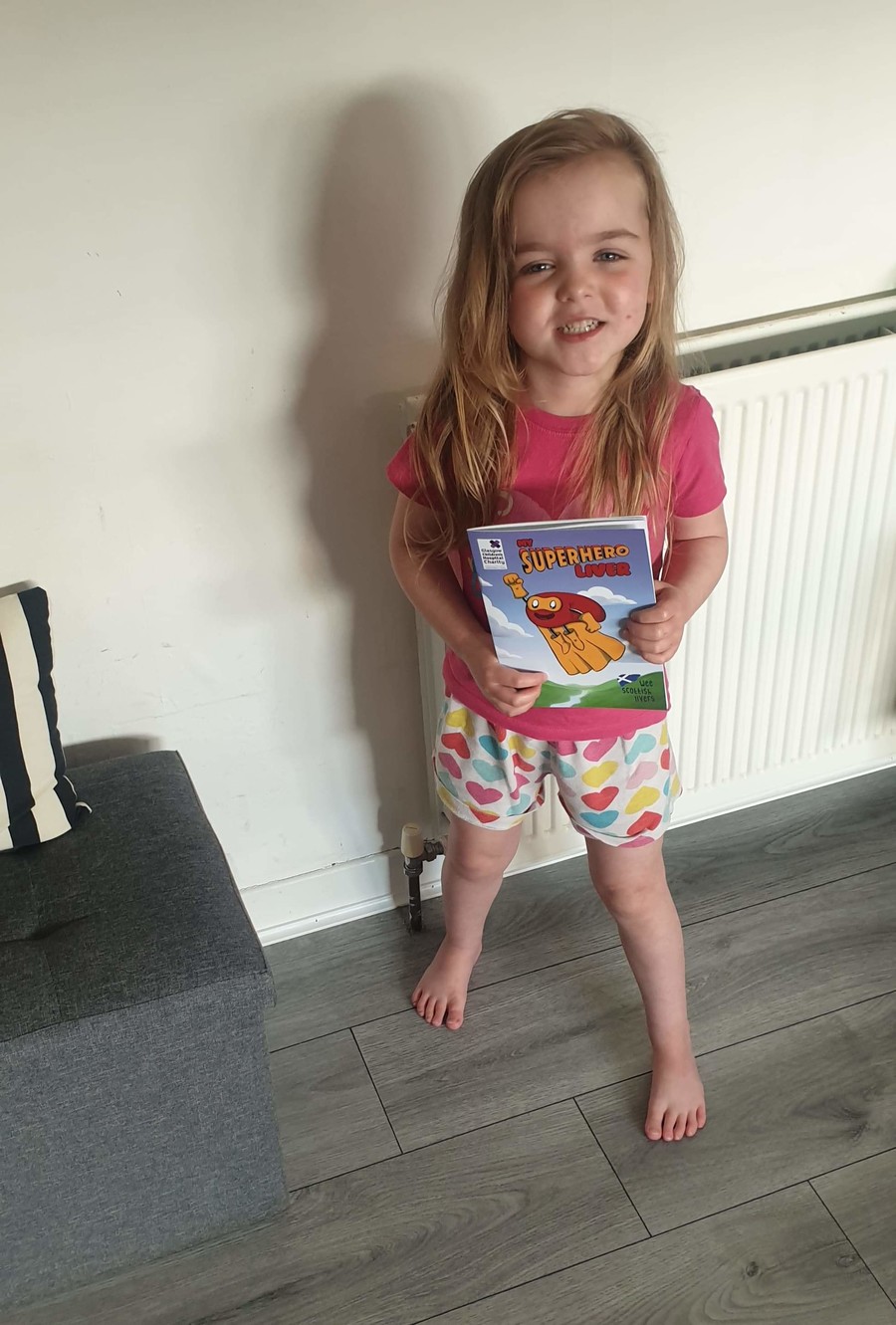 Children with serious liver conditions now have the chance to learn about their treatment, thanks to child-friendly illustrations brought to life by Glasgow comic book artist, Neil Slorance.
An educational resource booklet has been developed by the Paediatric Liver Team at Glasgow's Royal Hospital for Children, funded through their Wee Scottish Livers fund with Glasgow Children's Hospital Charity.
Every week in the UK, 20 children are diagnosed with a life-threatening childhood liver disease. While often associated with adults only, there are over 100 different liver diseases that affect children and young people.
Many of these young patients require major surgery from birth, and face a lifetime of lifesaving treatment and medication. The specialist paediatric liver team at Glasgow's Royal Hospital for Children care for approximately 150 children each year, including those receiving transplants.
"Taking lots of daily medications, regular hospital appointments, frequent blood tests and scans can make liver disease in children difficult to cope with. It is our job to try and make this journey as easy as possible for the child and family and support them in whatever way possible.
We feel that it's important to educate children from an early age about the journey ahead, and the importance of taking their medication to keep their livers healthy. When trying to educate younger children it was hard to keep their attention, so we decided to create a short book to illustrate this to them."

Jenny Cowieson, Paediatric Liver Clinical Nurse Specialist, Glasgow's Royal Hospital for Children
'My Superhero Liver' has already received positive feedback from the very families it was created to support, with many saying that it is making the difficult journey of liver disease easier for children to understand.
Wee Scottish Livers was set up to widen awareness of liver disease in children throughout Scotland. Money raised through Wee Scottish Livers helps the Paediatric Liver team to host educational events (for both families and colleagues), undertake research, develop supportive literature such as My Superhero Liver and support service development to improve the patient journey. The Wee Scottish Livers fund also provides fun family events for families affected by liver disease in children which provide great opportunities for families to meet other people going through a similar journey.
Hayden is now gaining a better understanding of why she needs to take her medications; she always says the medicines "make me better now" and takes them no problem without a fight. It encourages her not to be afraid of the doctors and nurses who are trying to check up on her "happy liver". I would highly recommend the "My Superhero Liver" book - it is very informative and simple so the children can learn in an imaginative way about their super organs and what the medications do to keep them healthy.
Parent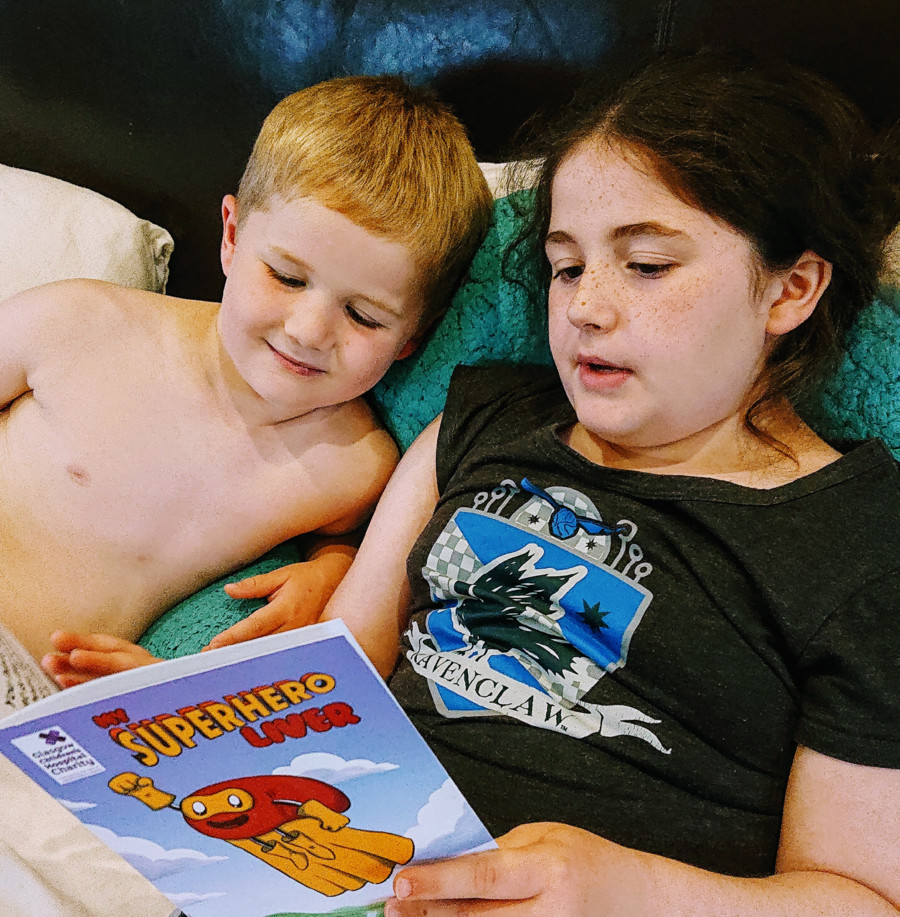 I really liked the illustrations especially the cartoon style. I learned that my immune system is just asleep (I thought it was completely switched off) which makes me feel better. Now I know that my meds are important to keep some of my troops asleep and my new liver happy. It was good to be able to read it to my little brother who now knows a little bit more about my meds and liver too.
Erin, patient
Get In Touch
To support our Wee Scottish Livers Fund, please contact us on: