Team 'Acey' Walk 4,000 km
25 May 2020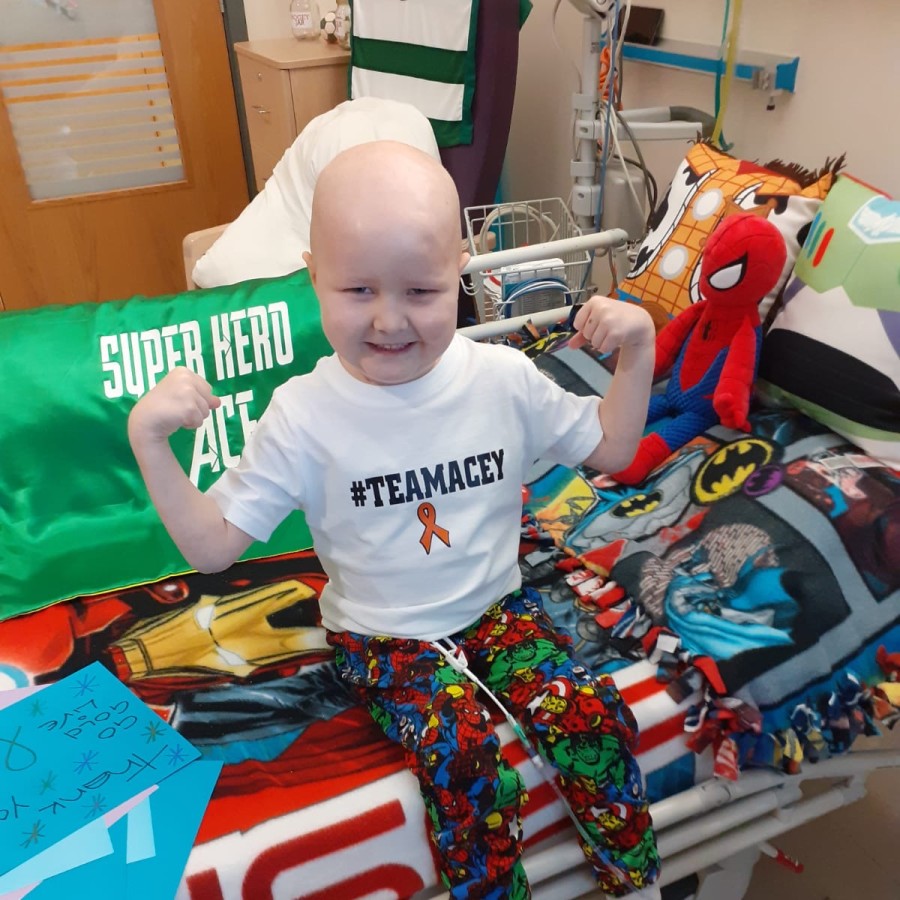 Teachers from a primary school in Ayrshire have made the most of their lockdown exercise by walking 4,000 km collectively in May to raise funds for the NHS 'heroes' looking after primary one pupil Ace Ward through his cancer treatment.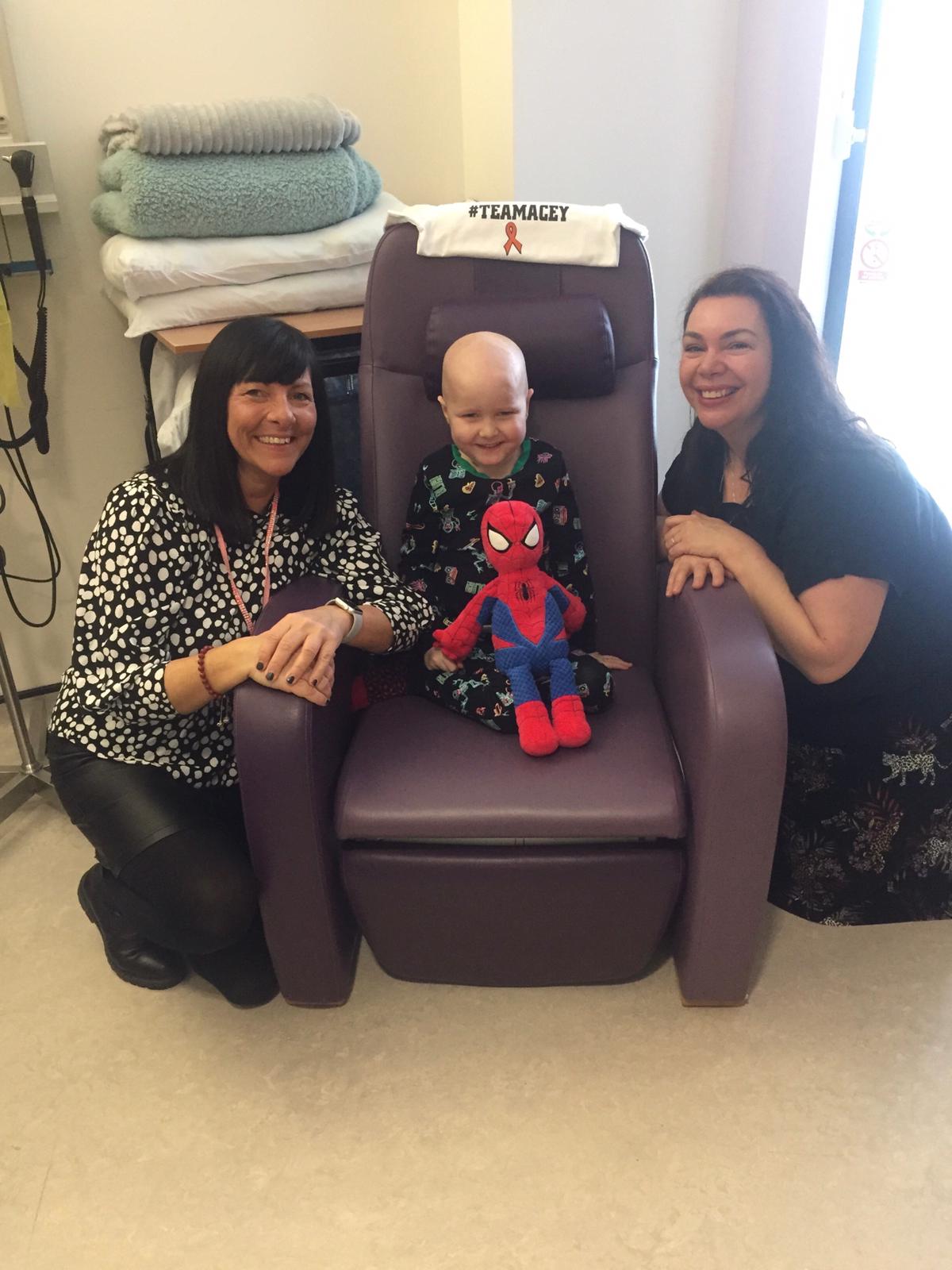 Ace Ward (5) was diagnosed with B-Cell Acute Lymphoblastic Leukaemia in January – a rare and aggressive form of cancer that required urgent treatment at Glasgow's Royal Hospital for Children. To show their support, teachers at St Mark's Primary in Ayrshire have raised over £3,000 so far with their '4000km in May' challenge, clocking up the miles in their local area to raise funds for Glasgow Children's Hospital Charity.
Young patient Ace has been out of hospital for six weeks but is undergoing four blocks of intense chemotherapy, meaning he attends the hospital twice a week for treatment.
Mum, Vicky Ward shares her journey so far:
"The last four months have felt like a complete whirlwind and have been really tough – nothing prepares you for someone telling you that your child has cancer. He is only five but Ace has been an absolute champion every step of the way – always smiling and taking every round of chemotherapy in his stride during our five week stay in hospital."



"Staff on the Schiehallion Ward are nothing short of angels and it has become our second home. They have a great way of normalising scary procedures for patients. For example, kids are encouraged to name their central lines - the tubes inserted into a vein in your chest to give chemotherapy - after superheroes. Ace wanted to name his after his own superhero nurse, Debbie because he says 'she's the boss'."

vicky ward, mum to young patient ace
"Ace had just started primary one when he was taken into hospital which was naturally really hard but the school have been hugely supportive of our journey and have made an amazing effort to make Ace feel involved and support my other two kids. It's been such a positive distraction during lockdown to see all the updates on the fundraising – we can't believe how generous everyone has been."

St Mark's Primary Head Teacher Gemma Strain said:
"When Ace became unwell in January, everyone at St Mark's felt heartbroken. We wanted to do everything we could as a school community to support Ace and his siblings during this difficult time."
"A big part of our school's ethos is looking after others and so we decided that our annual Lent fundraising campaign should support Glasgow Children's Hospital Charity in order to keep Ace in our thoughts and prayers, help our pupils to come to terms with Ace's journey, and raise funds to help those helping the Ward family."

"Due to COVID-19, school closures meant that our six week Lent fundraising programme, which was planned by the staff and children, had to be cut short. That's when I came up with our staff challenge '4000k in May' for Glasgow Children's Hospital Charity.

gemma strain, head teacher - st mark's primary school
"As a school, we are always looking to encourage activities that help promote positive mental health and physical well-being and during times of uncertainty like these, it's been especially important to work together to achieve this. Everyone has been very supportive of one another and we have all enjoyed making the most of our planned exercise for a good cause."
The difference fundraising makes:
Thanks to generous support from donors and fundraisers, we have been able to continue supporting seriously ill children, their families and the heroes who care from them through this unprecedented time.
Kirsten Sinclair, Chief Operating Officer at Glasgow Children's Hospital Charity said:
"During this challenging time, it is always humbling to hear about our supporters going above and beyond to make a difference. We are incredibly grateful St Mark's Primary for their outstanding fundraising efforts.
"We rely entirely on donations and fundraising to allow us to continue supporting hospital families like Ace' during their darkest days with our charity-funded Play Programme and Family Support services. The public have shown such tremendous generosity for our young patients and hospital heroes over these challenging months, and we hope that beyond Covid-19, we can continue to count on this invaluable support."

kirsten sinclair, chief operating officer - glasgow children's hospital charity


To donate to St Mark's Primary fundraiser for Glasgow Children's Hospital Charity, visit www.justgiving.com/fundraising/lisa-shearer4