Play Matters More Than Ever
21 May 2020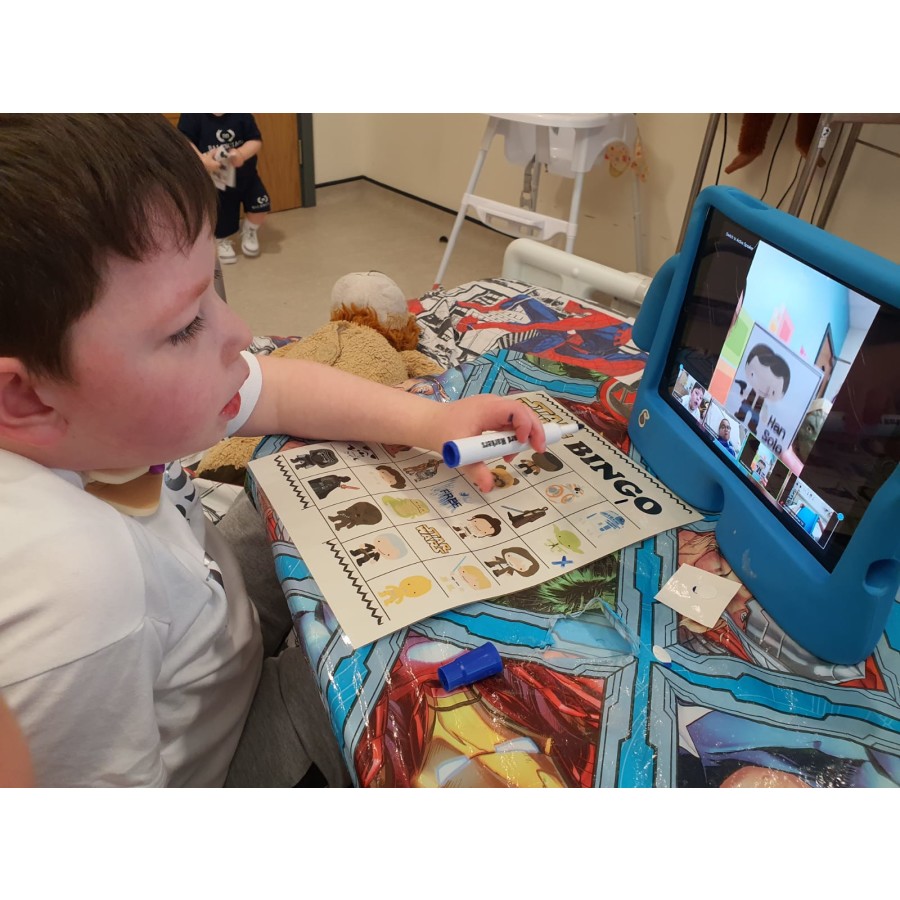 Thanks to your generosity, Glasgow Children's Hospital Charity is helping to support the mental health of some of Scotland's most seriously ill patients at Glasgow's Royal Hospital for Children during lockdown.
We have donated 26 iPads to help young children cope with the increasing worries of lockdown and restricted hospital visiting.
As part of our comprehensive, charity-funded Play and Events programme, we have invested in technology to support the mental wellbeing of young patients facing many days, weeks or months of isolation in hospital.
The latest donations of iPads have been distributed this week as the nation marks 'Mental Health Awareness Week' – a national week to raise awareness of mental health problems and the importance of good mental health. More young patients will now have the chance to enjoy interactive games with their peers and have video conversations with their families, helping to stave off feelings of worry and loneliness.
"We've had to adapt our play programme to keep all of the children safe during this time, and technology has played a key part in making that happen. Thanks to the iPads funded by Glasgow Children's Hospital Charity we can play Zoom bingo, have quizzes, enjoy storytelling, have surprise visits from superheroes – all through the iPads.

"Some of our patients have spent most of their lives in hospital. All their friends are here, which makes it even harder for them while they're shielding. Now that we have the iPads they can see each other, and it makes such a difference to see them laugh and play with each other again. It's a lovely way to keep their parents connected too."

Claire Kennedy, Senior Health Play Specialist
Long days confined to hospital rooms have been broken up for young patients who have been able to enjoy the excitement of Zoom Bingo with their friends in different wards, as well as storytelling and performances from the Charity's hospital entertainers.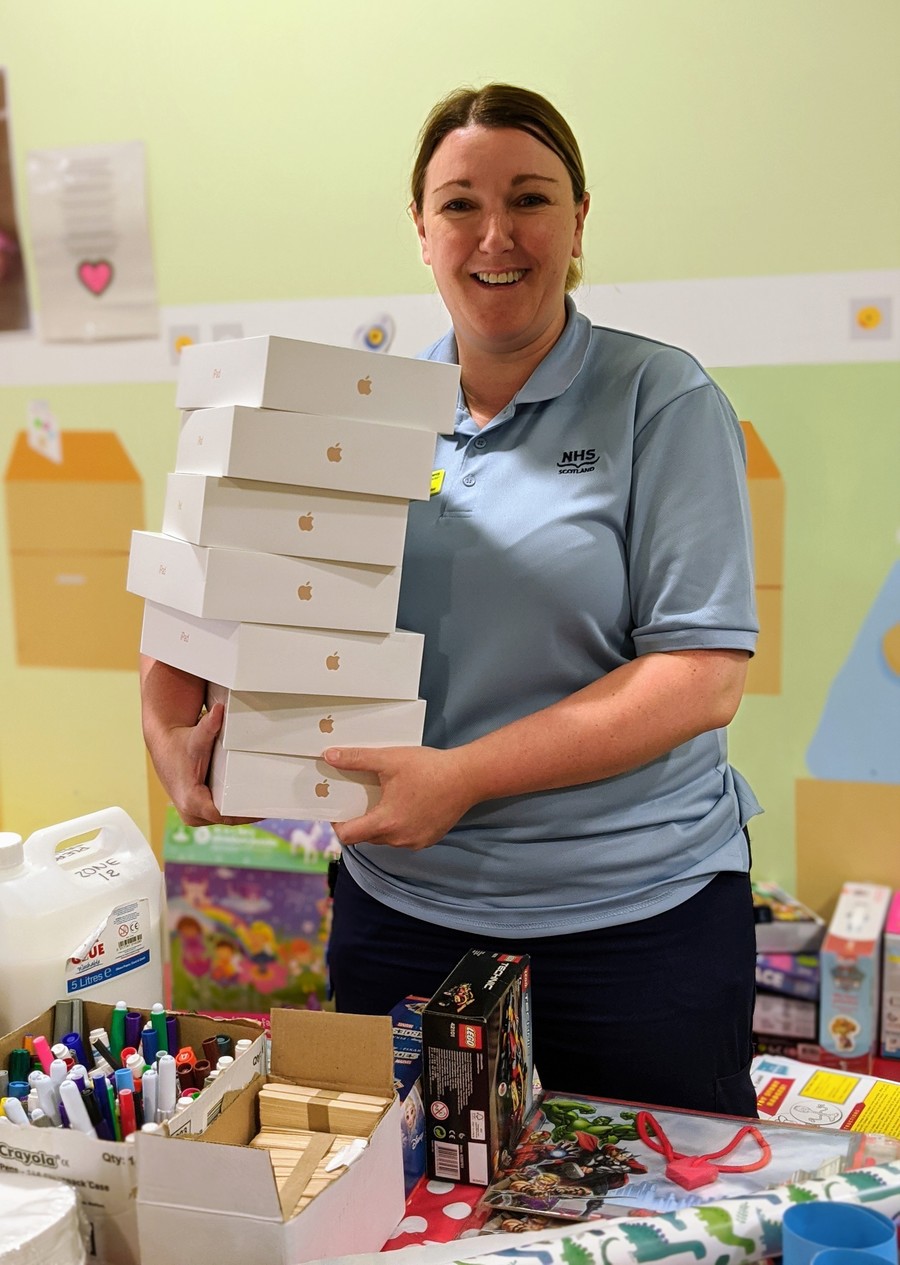 Megan Edgar mother to young patient Oscar, 5, said: "Oscar enjoys seeing his friends on the iPads and winning prizes. The Zoom games and calls have made a massive difference to our days as it gives us something to look forward to."
We are proud to raise money to enhance care and hospital experience for babies, children and young people from across Scotland. As well as supporting the children's hospital, the charity also funds enhancements in all three of the city's neonatal units, and related paediatric services like Skye House – a specialist unit at Stobhill for young people with serious mental health conditions.
Kirsten Sinclair, Chief Operating Officer, Glasgow Children's Hospital Charity said: "Being in hospital is already a worrying experience for children and young people, so when you add in the restrictions and uncertainties of the ongoing pandemic, it is undoubtedly going to cause feelings of stress and anxiety.
"The addition of more iPads is just one of the many ways we are committed to making hospital experiences as positive as they possibly can be amidst some incredibly overwhelming circumstances. Now, more patients will have the chance to interact with their friends, giving them a fun distraction to break up lonely days on the wards. The technology will also help young patients stay connected to their parents, siblings and grandparents which will be crucial for their mental wellbeing during this time of restricted visiting."

Kirsten sinclair, chief operating officer
"We rely entirely on donations and fundraising to fund resources like our iPads, and vital services like our Play Programme which matter now more than ever. We are incredibly grateful to everyone who has generously donated since the start of the Covid-19 lockdown, and hope that we can count on this continued generosity beyond the crisis to ensure that we can continue being there for those children in hospital who need us most."
Get In Touch
Got a question about supporting our young patients?