Play activities 'a saviour' for wee Lillia
15 August 2019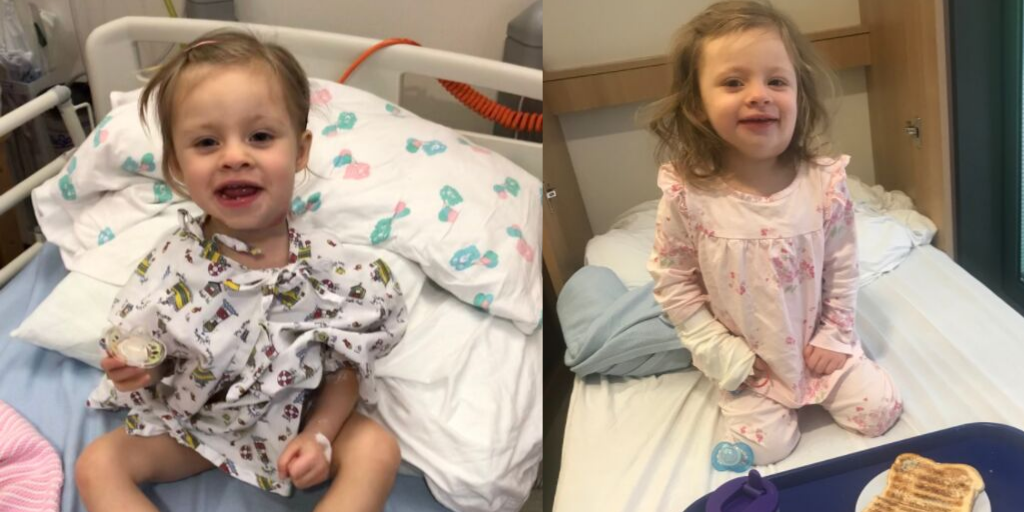 2 year old Lillia was admitted to Glasgow's Royal Hospital for Children with a suspected abscess on her face. She needed surgery twice and felt unsettled at times but thanks to the support our Play Programme, Lillia was able to create extra special memories while in hospital.
Mum, Victoria tells us more:
"The charity really did come to the rescue for us and the fully kitted out play rooms on the ward were our saviour. Lillia spent many hours playing there – from colouring and drawing, to playing pretend shops and enjoying the sensory tubes in the dark."

-Victoria, Lillia's Mum
"The MediCinema was also an amazing experience and one that I didn't know about before our hospital stay – we watched Dumbo during our first stay and Peppa Pig during the second. It was lovely to see all the children take their tickets up and experience the normality of going to the cinema.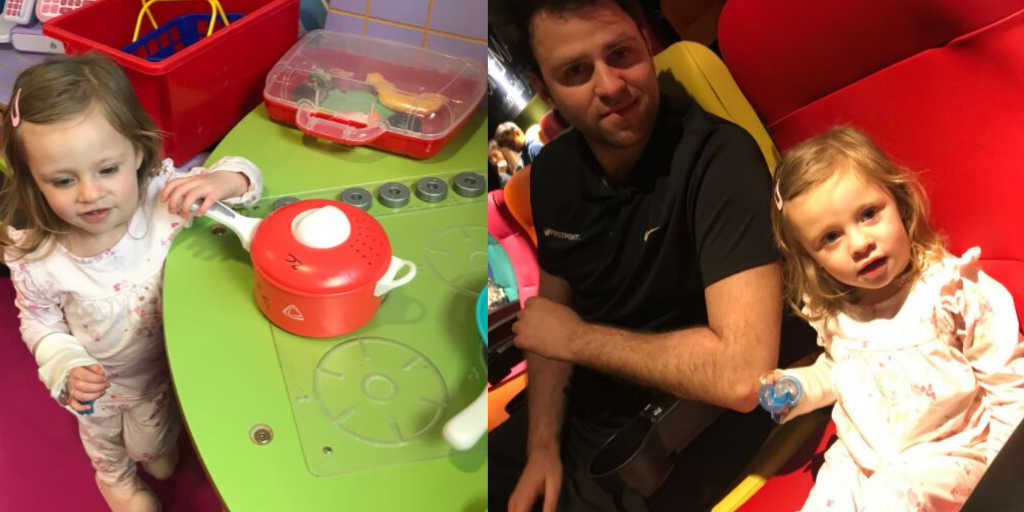 "These facilities offer an escape from treatment and allow children to take part in exciting activities that distract them. I will always support this charity knowing the amazing job they do for our children.
"As for the heroes who looked after her – everyone we met was both informative and caring. I remember how difficult it was seeing Lillia being put to sleep for surgery but I knew she was in the best hands and that cuddle for Mummy afterwards felt really special."
"Through my work at Loch Lomond SeaLife Centre, we were delighted to be able to donate over 6,000 tubs of PlayDoh to give back to the wonderful charity who looked after my wee girl. We also took part in their Sponsored Walk and would urge anyone who has been touched by the work of charity to do what they can to support our special children's hospital."