Our Volunteer Heroes: Moira & Lynsey
10 June 2019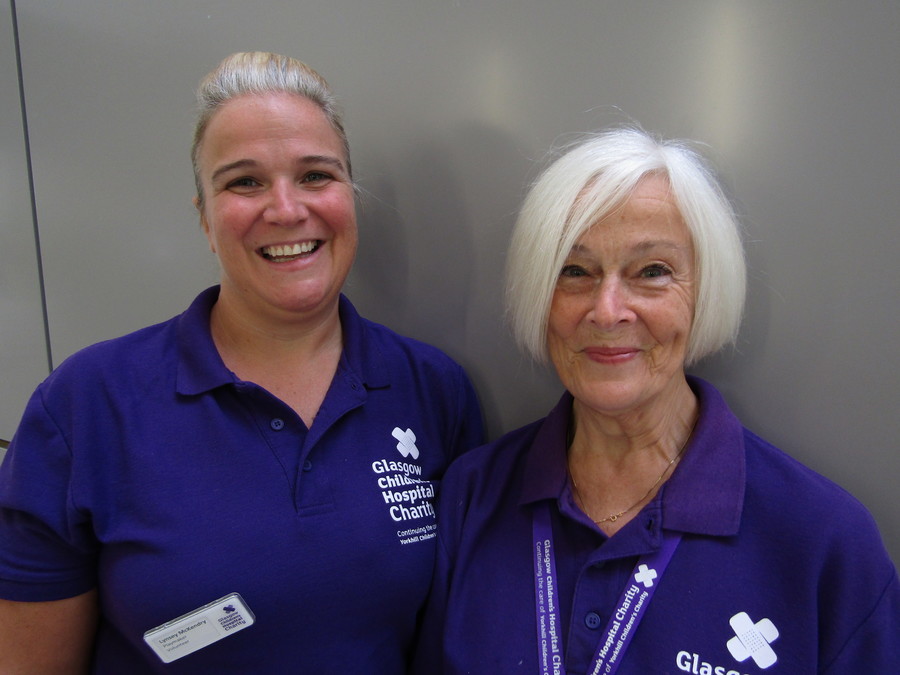 Volunteers Week 2019 has just passed but we like to shine a light on our charity heroes all year round!
More than 200 volunteers donate upwards of 17,000 hours of their free time to fundraise and support children and their families treated at Glasgow's Royal Hospital for Children each year.
Among them are mother and daughter duo Moira Cochrane and Lynsey McKenry, who assist with our play programmes and Fundraising Hub every week. Like many volunteers, they were inspired to get involved after experiencing the care of the hospital and the charity first hand when Lynsey's son Luke (12) was born with a rare condition called Gastroschisis.
Luke was delivered early at 32 weeks gestation weighing just four pounds, and his condition meant that his abdominal wall hadn't fully formed, leaving his bowel on the outside of his body. He spent the first ten months of his life in Yorkhill, undergoing multiple operations, which saw three quarters of his bowel removed.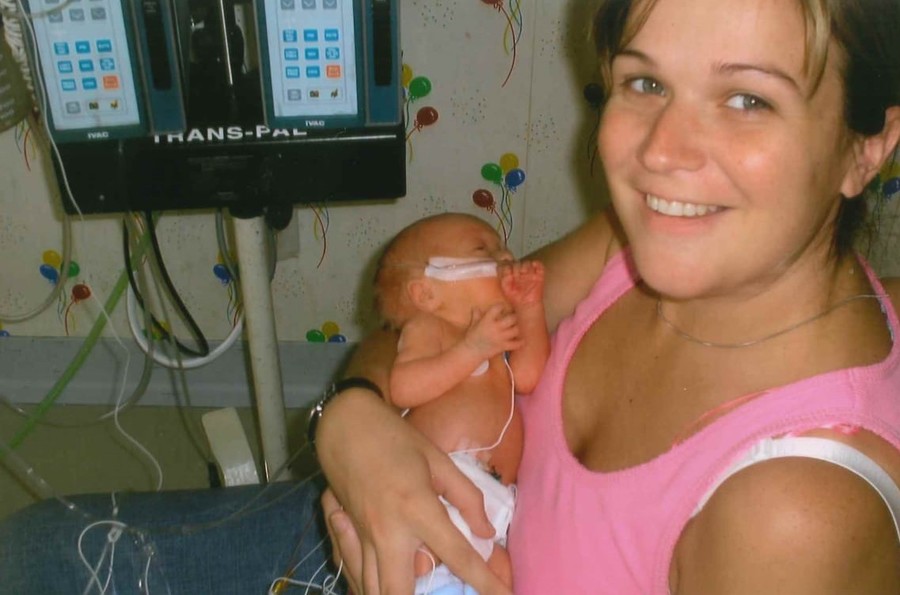 Now undertaking an introduction to nursing course at Cumbernauld College, Lynsey volunteers every Sunday with us as a 'Play Maker'. She said:
"As someone who understands all too well what families with a sick child go through in hospital, I try to offer some comfort to them in what can be a very daunting time. My Sunday can involve anything from colouring in with the younger children and their siblings to comforting tiny babies in order to allow their parents to go grab a cup of coffee."
"It does involve giving up some family time with my own children, but Luke and my daughter Maria (9) understand that I'm helping to make children in hospital smile during a difficult time. They know that Luke was once one of these children and they always ask me about my day when I get home."
Lynsey's mum Moira began volunteering with the charity when she retired from her career in accountancy. She said:
"After all the support we received with Luke, I wanted to give something back and the timing seemed right when I retired. I volunteer at the Fundraising Hub inside the hospital foyer every Friday morning, serving customers and stocking the shelves. It gives me a real sense of purpose – I'd recommend it to anyone newly retired."

Interested in getting involved and making a vital difference?
We have many unique volunteering opportunities for people of all ages in local communities across Scotland, as well as in the children's hospital itself. From Play Makers and Welcome Guides to Bucket Collectors and Volunteer Drivers, every hour donated in each role makes a vital difference to the lives of children in hospital and their families in the west of Scotland.
Get in touch
Got a few hours to spare and looking to make a difference?