Your Gift: Festive Fun
Learn how your gift is making a difference to young patients and their families
Being in hospital is already a worrying time for children and young people. When it comes to being away from family and friends over the festive period, this can make a hospital stay even more overwhelming.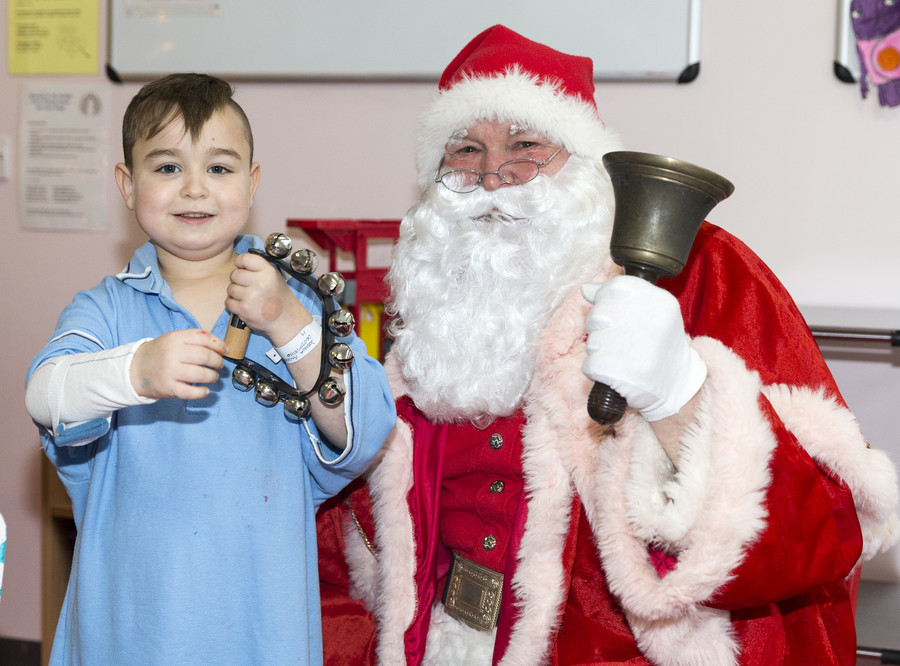 While this Christmas will be harder than ever for children in hospital as we adapt to 'the new normal', we are determined to still ensure that young patients have a hospital experience which is second-to-none.
Glasgow Children's Hospital Charity is proud to fund the hospital's Play Programme, to distract, relax and entertain children and young people of all ages during their admissions.
Your Festive Fun gift could help the Play Team make Christmas special by funding arts and crafts, gifts and activities to help children cope with their hospital stay.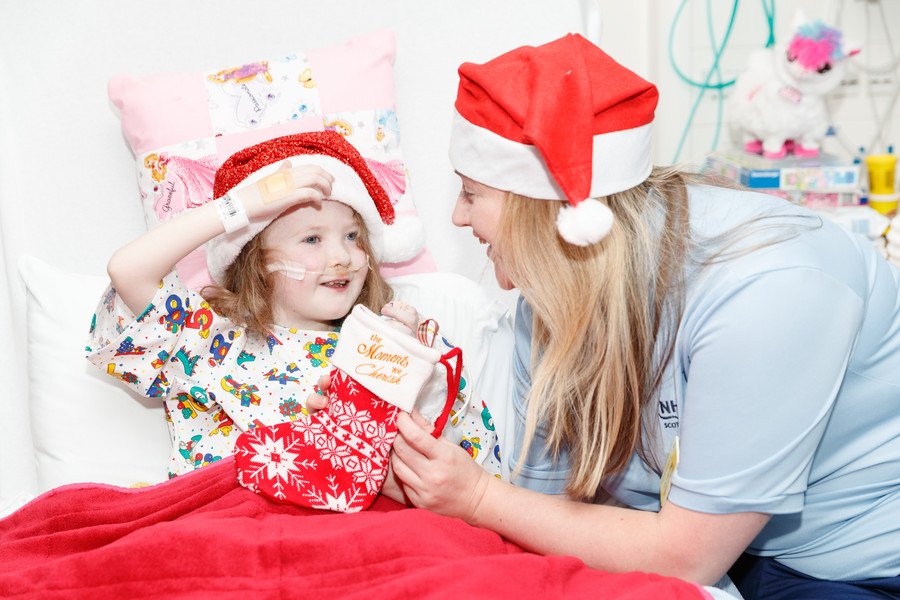 "The medical and nursing care was second-to-none, But the play team...they saved our sanity. It's such an important service and makes a huge difference to the healing of children at such a terrible time.

NICHOLA, PARENT
Your Support Matters More Than Ever
Your gift will allow us to ensure that we can continue bringing fun, laughter and happiness to young patients during worrying hospital stays.
Our Play Service is just one of many support projects that exists thanks to funding from Glasgow Children's Hospital Charity. This along with our Family Support Service, Financial Inclusion Service, Bereavement Service and ongoing Paediatric Research, all rely on the generosity of our supporters to continue.
If you can, please consider joining our caring community of regular givers with a monthly or quarterly donation to ensure that we can continue being there beyond COVID-19 for those who need us most. Thank you.
Continue your support with a one-off or monthly gift