Your Gift: Incredible Impact
Learn how your gift is making a difference to young patients and their families
Being in hospital is a frightening time for children and their families, with unfamiliar environments and worries about the unknown.
Glasgow Children's Hospital Charity is proud to fund a range of projects and services to make hospital experiences less stressful and more positive for young patients and their families.
The teddy hospital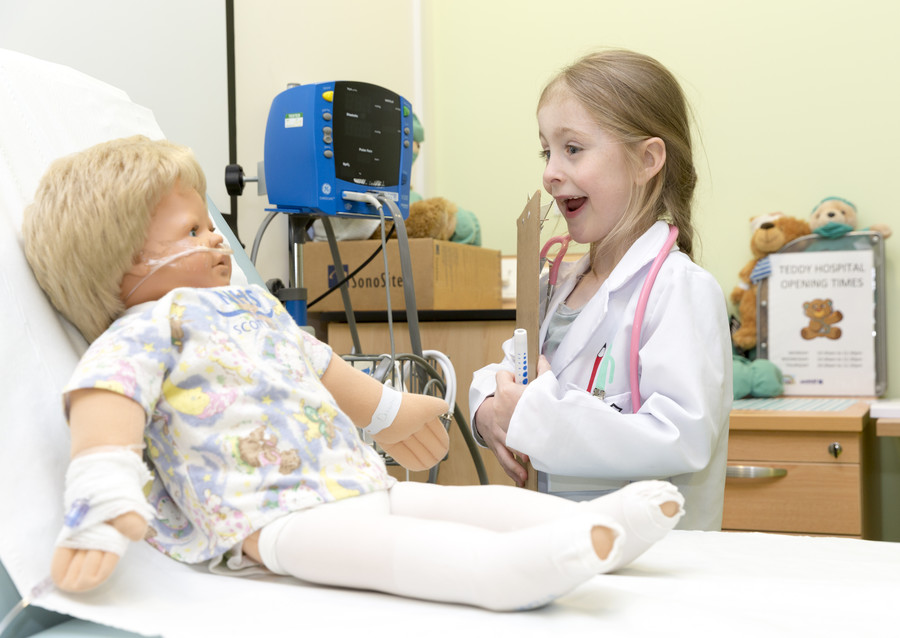 Our charity-funded Teddy Hospital gives children the opportunity to learn about upcoming treatments in a non-clinical environment.
Through structured play with our Play Specialists, children become more familiar with their condition by examining and treating their teddies using real and toy medical equipment - from medicines and cannulas, to bandages and nasogastric tubes.
By giving children the chance to learn and explore through play, our Teddy Hospital helps to reduce anxiety and worry surrounding hospital visits.
Children are then better prepared for and feel involved in their own care, helping them to have a more positive hospital experience.
Family Support Service

There are few moments in life as worrying as an admission to hospital. At these difficult times, families will often arrive with nothing but the clothes on their back, lives are turned upside down in a heartbeat, and a new life in hospital begins.
We do all that we can during these critical moments to ensure that families receive the support they need. Whether families need meal vouchers, accommodation or simply a listening ear, the Family Support Team is there to help.
Financial Support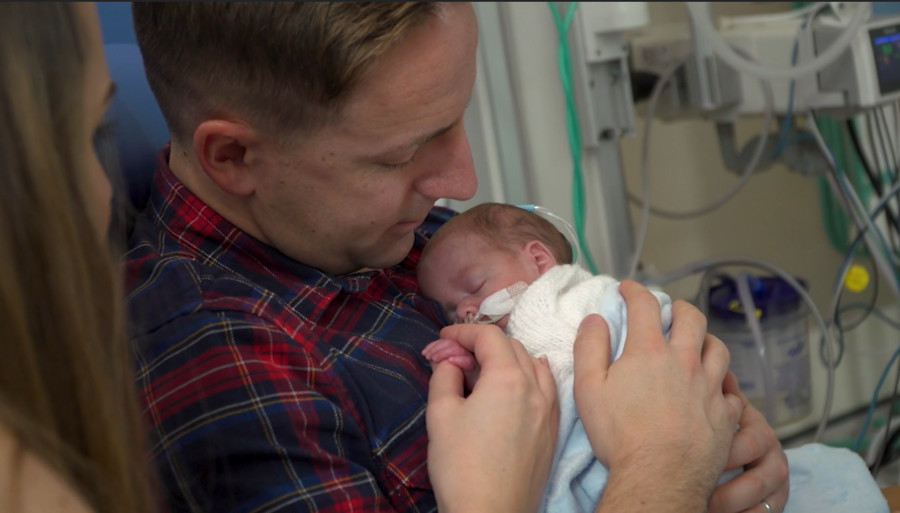 For some families a hospital visit can become a long term stay, which can put a significant burden on their finances.
Initially people don't worry about their bills and financial commitments, but when they are by their child's side in hospital the costs mount up. It can become like running two households and can be incredibly tough on families.
We are proud tofund the Money and Debt Advice Service at the children's hospital, which helps families access welfare support.
Your Support Matters More Than Ever
Your gift will allow us to ensure that we can continue to be there for children and families who need us most, with all of the life-changing projects mentioned above.
These are just some of the many support projects that exist thanks to funding from Glasgow Children's Hospital Charity. These along with our Play Programme, Bereavement Service, and ongoing Paediatric Research, all rely on the generosity of our supporters to continue.
If you can, please consider joining our caring community of regular givers with a monthly or quarterly donation to ensure that we can continue being there beyond COVID-19 for those who need us most. Thank you.
Continue your support with a one-off or monthly gift