Road to RHC - Police Scotland

Cyclists Wanted for Race Against the NHS!
This summer, teams of cyclists from the NHS will be taking on the Road to RHC – a virtual cycle race to support the children's hospital in Glasgow - from 5-26 August.
We'd like to invite cyclists from Police Scotland to join in with some friendly rivalry and banter with the NHS teams.
It's easy to take part – once you're in a team, you simply record your activity on Strava, and your mileage is added to your team's total. You can also take part solo.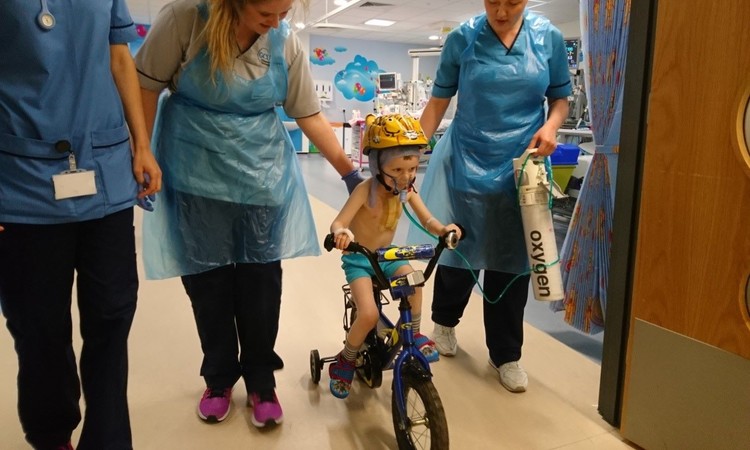 Win Cycling Prizes!
By taking part you could win great prizes, including a £500 kids bike and a £200 Cyclescheme voucher.
Funds raised through the challenge will help Glasgow Children's Hospital Charity support children, families and NHS staff at Scotland's busiest children's hospital.
Interested in Hearing More?
We'd love to have as many teams from Police Scotland involved as possible. Cyclists of all abilities are welcome, and registration is free.
Together, Police Scotland and the NHS look after the most vulnerable children and families in Scotland - but the NHS have had the attention for long enough! Let's see who wins when the competition takes place on two wheels!
To register your interest or to find out more, please get in touch with the team at Glasgow Children's Hospital Charity.
Register Your Interest
Registration opens in July - get in touch to register your interest today