Play Through The Pandemic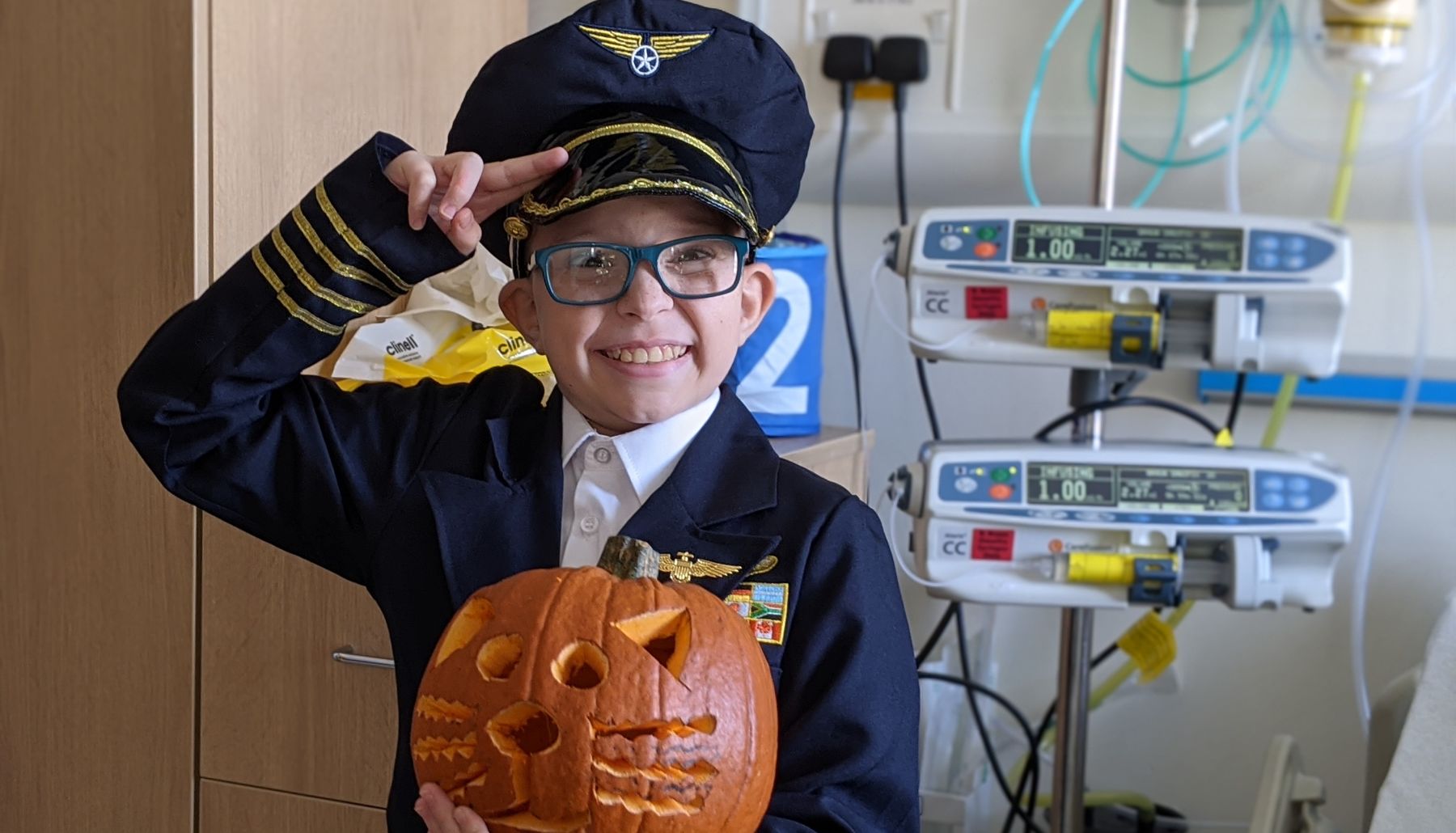 Play has never been more important, and has been crucial in helping young children cope with the challenges of a hospital stay during COVID-19.
The pandemic didn't stop our charity-funded Play & Events Programme.
Thanks to the generosity of our donors and supporters, we were once again able to invest more than £500,000 in our Play Programme, funding play staff, stocking play resources and giving every child the opportunity to play in hospital.
Three out of four parents say that play has helped their child cope with the pandemic*. Our Play Programme provides a vital source of fun and distraction for children in hospital, alleviating worries about their stay and upcoming procedures.
*GOSH State of Play Report 2021
Having a child in hospital for weeks on-end is bleak and scary - even more so during Covid-19. Thanks to funding from the charity, the Play Team were with Eilidh for 49 consecutive days in hospital. They made her smile, brought her toys and activities, and helped her come to terms with her treatment.
Pauline | Parent
Technology: Keeping children connected
Funding iPads for the wards is just one of the many ways we are committed to making hospital experiences as positive as they possibly can be amidst some incredibly overwhelming circumstances.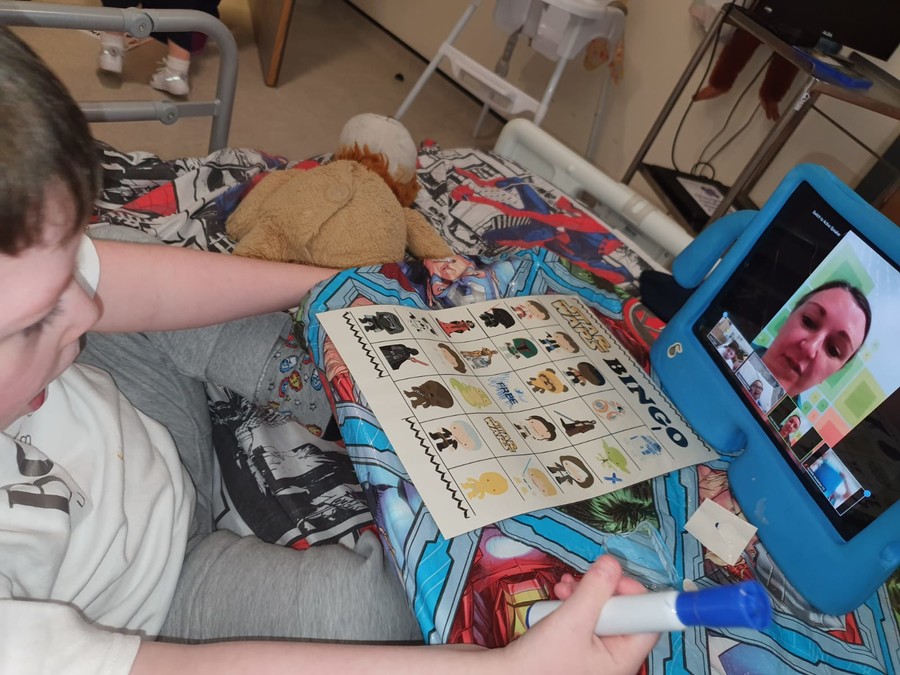 Now, more patients have the chance to interact with their friends, giving them a fun distraction to break up lonely days on the wards.
The technology also helps young patients stay connected to their families at home when travelling and visiting is restricted.
"We've had to adapt our play programme to keep all of the children safe during this time, and technology has played a key part in making that happen. Thanks to the iPads funded by Glasgow Children's Hospital Charity we can play Zoom bingo, have quizzes, enjoy storytelling, have surprise visits from superheroes – all through the iPads."

Claire Kennedy | Senior Health Play Specialist
Virtual Fun for Everyone
Through the pandemic, we organised and hosted virtual parties, family days and visits for both young patients on the wards, and for those shielding at home.
Children and their families enjoyed entertainment, the chance to meet their favourite sportstars, dancing, singing and even cook-a-longs!