Thank You
Thank you for your generous donation and ongoing support.
Thanks to people like you, we can be there for young patients, their families and the NHS heroes who care for them at Scotland's busiest children's hospital.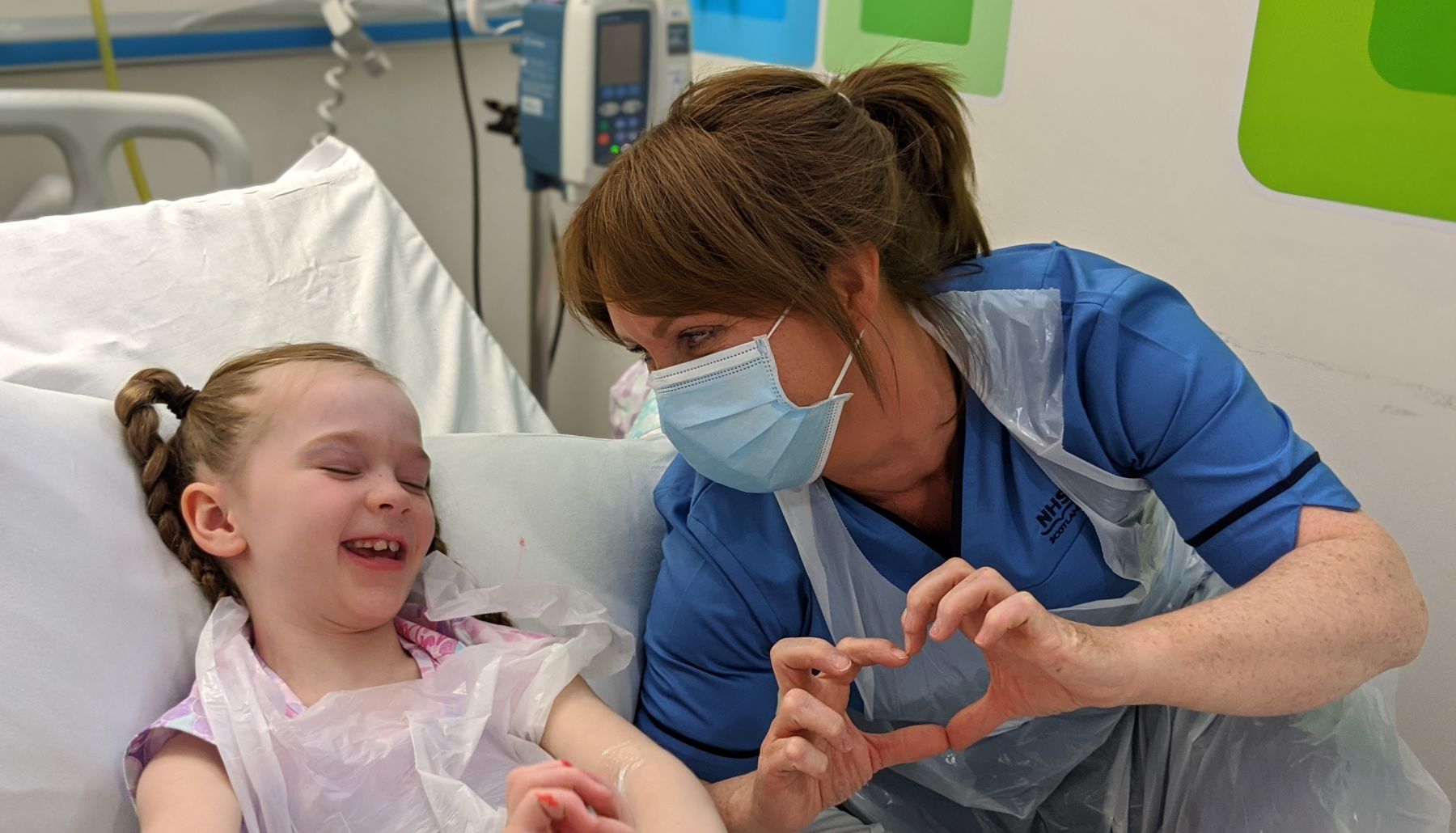 Your regular gift will make sure that we can continue funding our life-changing projects including:
Our Hospital Play & Events Programme
Pioneering Paediatric Research
Emergency financial support for parents and carers
Emotional and practical support for families
Bereavement Support for families and NHS staff
Mental well-being support for NHS staff
You can keep up to date with the difference your regular donation will make by following us on Facebook, Twitter and Instagram.
Thank you.
It's such a dark world caring for a sick child. There are no words to describe what we owe the hospital and the charity. They let in the light.