Lockdown Fundraising Efforts
Despite the lockdown restrictions, we must continue fundraising as much possible to ensure that we can continue being there for young patients, their families and hospital heroes.
It is vitally important for the Charity to continue raising funds, and while it is a challenging time to do so, our supporters have went above and beyond with their fundraising efforts.
Here are just some of the ways that the Charity has been continuing to bring in donations and inspiring supporters to fundraise with during lockdown.
Writing to Supporters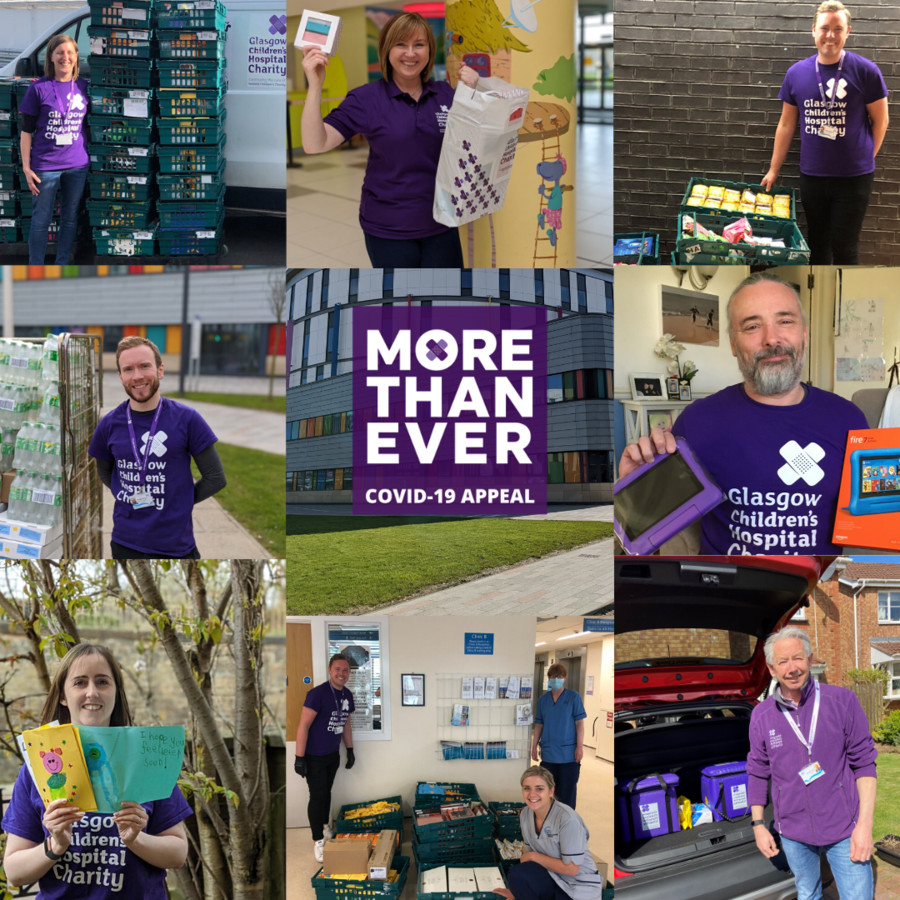 If you are signed up to receive our charity communications by post, you may have received a letter from our CEO, which outlined the different ways that we're making a difference to families and our NHS heroes during the Covid-19 crisis.
With this letter, we asked our supporters to consider making a donation to our Emergency Covid-19 Appeal. We're pleased to say that donations have been coming in via post, phone and online, with many people sharing heartfelt messages for our hospital heroes, patients and volunteers.
The 2.6 Challenge


Sunday 26th March should have been an epic day for fundraising events, with the London Marathon and Glasgow Kiltwalk set to take place. Due to social distancing measures however, these events had to be postponed for the foreseeable future.
Instead, the 2.6 Challenge took centre stage and saw fundraisers across the country getting involved. Supporters set themselves all sorts of challenges incorporating the numbers 2.6 or 26 and raised thousands of pounds for Glasgow Children's Hospital Charity with their efforts!
David's 206km Cycle Challenge - Watch Now >
Hamish's 26 mile Garden Marathon - Watch Now >
Super Siblings Faith, Sarah and Campnbell's 2.6km Toddle Waddle - Watch Now >

Facebook Fundraiser


In early April, we launched our first ever Facebook Fundraising Campaign. Our initial target of £3,000 was smashed in just 30 minutes, and by the end of the month over £15,000 was raised for our Emergency Covid-19 Appeal!
To read some of the special messages left by supporters across the country, visit the Facebook Fundraising Campaign page.
We'd like to thank our wonderful volunteers for their generous contributions, and for encouraging others to donate too!
5k Walk for Heroes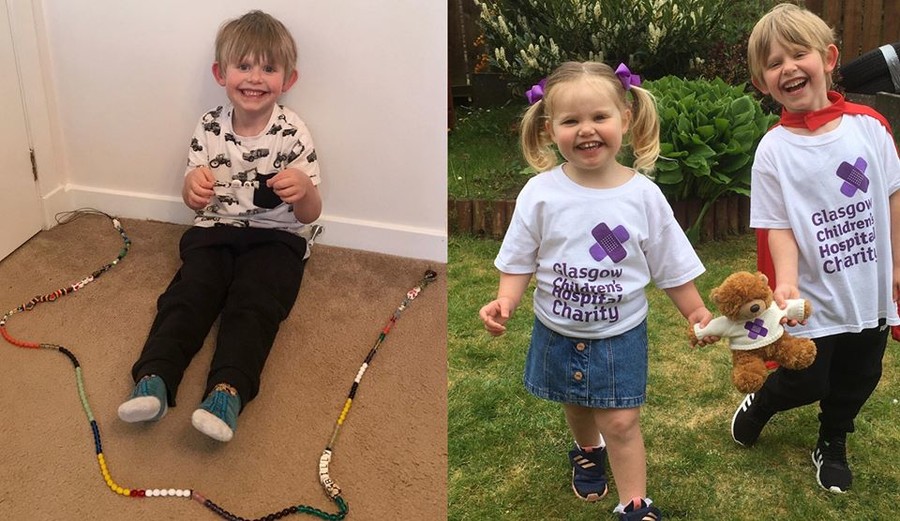 Each day, our heroic frontline workers walk miles and miles around the wards as they care for young patients at the children's hospital. Throughout the month of May, we're asking supporters to stand shoulder to shoulder with our hospital heroes by taking part in our 5k Walk for Heroes!
Young heart warrior Billy, pictured above with his cardiac Beads of Courage, did his 5k Walk for Heroes around the garden along with his wee sister Eilidh to fundraise.
Whether you take on 5k at home, in your garden, or as part of your daily outdoor exercise - there are so many ways to take part. Simply choose your challenge, set up an online fundraising page, and you're all set to go! Find out more >
Get In Touch
Got a question about getting involved with fundraising? We'd love to hear from you:
0141 212 8750
volunteer@glasgowchildrenshospitalcharity.org