Wellbeing Support for NHS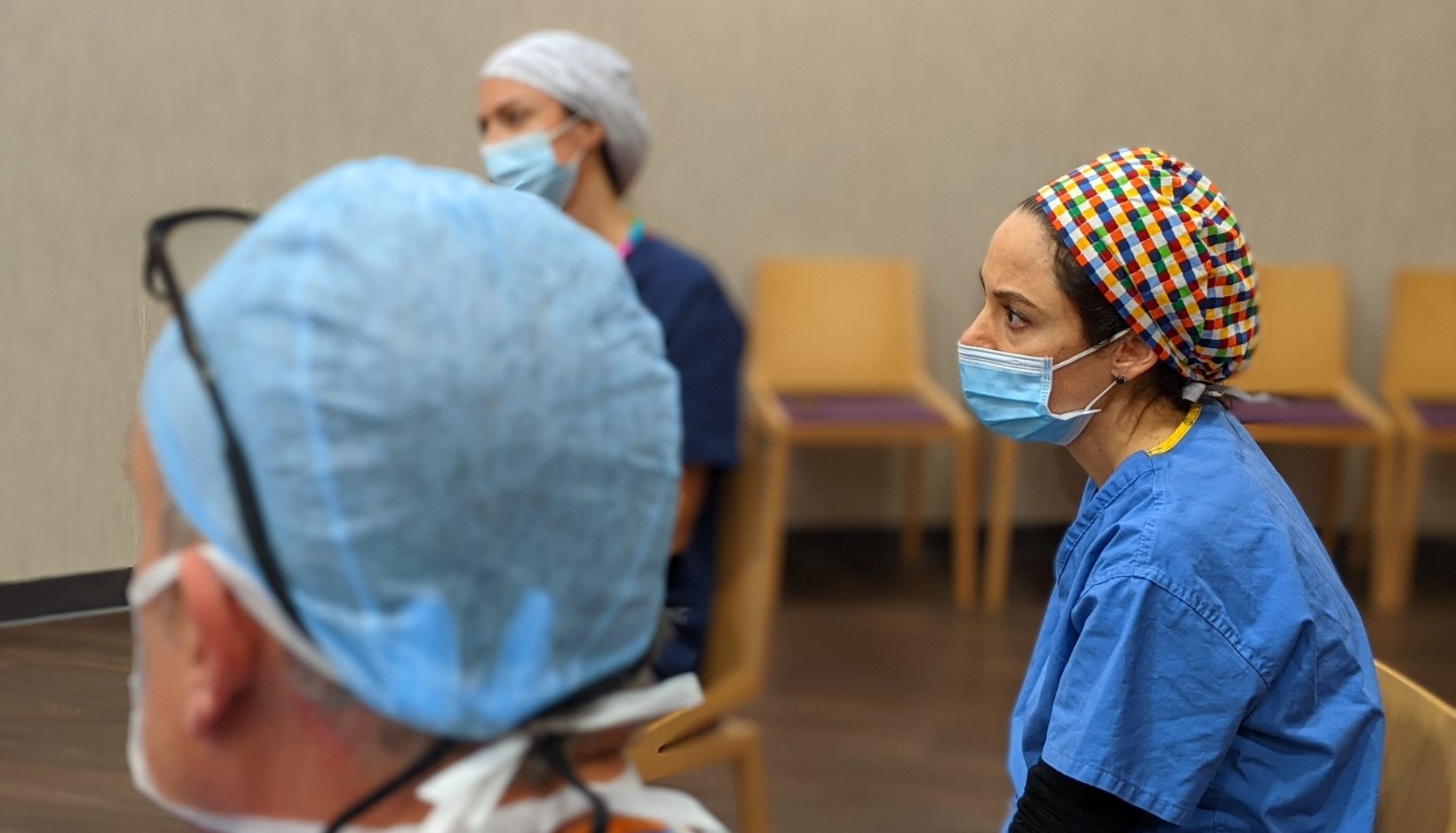 We granted £12,000 of funding to expand a pioneering programme which supports the wellbeing and mental health of NHS staff
The Peer Support Network works to provide hospital staff with a listening ear and emotional support following traumatic events.
As the pressures of the pandemic quickly overwhelmed our frontline NHS heroes in 2020, this project became all the more crucial in protecting their wellbeing at work.
Peer Supporters from the hospital's Theatres, Intensive Care and Emergency Departments undergo training in critical incident stress management, equipping them to provide structured emotional support for other members of staff working in critical care in private or group sessions.
It helped so much to hear other folk describe what I had been going through - the sleepless nights, feeling irritable and weepy. It was helpful to realise that was happening to other people too. I felt much better, even just after coming out of the session.
NHS staff member
Following a successful pilot, Glasgow Children's Hospital Charity provided a grant of £12,000 to expand the programme, and to ensure its sustainability by training more peer supporters.
Dr Peter Donnelly, Paediatric Intensive Care Consultant said: "National evidence suggests 31% of paediatric intensive care nurses and 16% of doctors in these units show signs of PTSD with high rates of moral distress and burnout.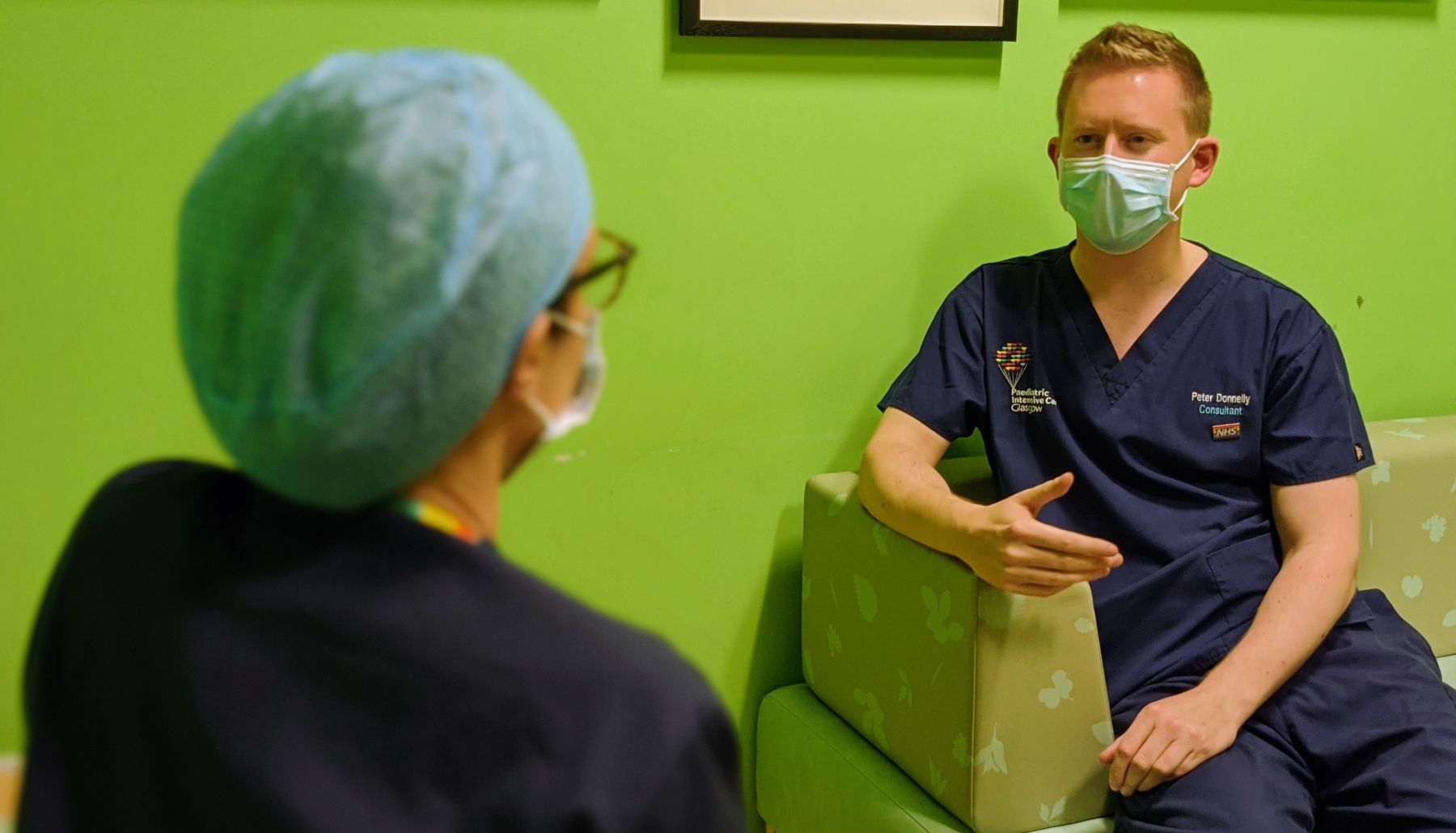 "Dealing with critically unwell children creates highly pressured and stressful situations and the outcome is not always positive. This takes its toll on staff. The pandemic affects our usual coping mechanisms, like seeing our family and friends, leaving us more vulnerable to feeling overwhelmed. Having a supportive, non-judgemental listening ear when we are struggling is all the more necessary."

Dr Peter Donnelly | Paediatric Intensive Care Consultant