Caring Across The West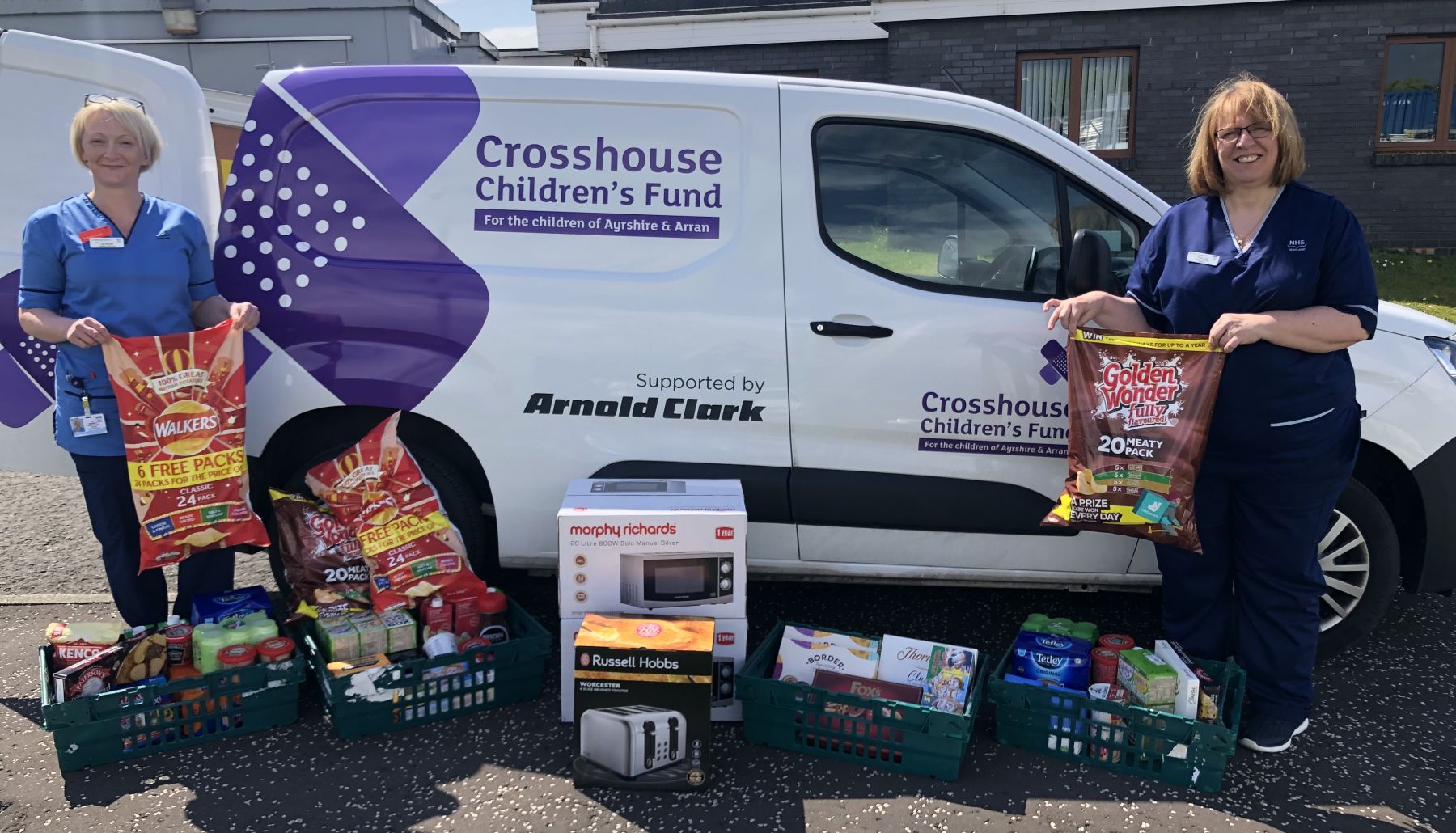 Our impact was felt across the West of Scotland through Crosshouse Children's Fund
Crosshouse Children's Fund is our dedicated fund that supports children and families in Ayrshire and Arran who are cared for at University Hospital Crosshouse, the Ayrshire Maternity Unit and Rainbow House.
Throughout the past year, donations from Crosshouse Children's Fund supporters have helped to support Ayrshire's children in hospital, their families and NHS Ayrshire & Arran heroes.
Emergency Care Packages for Families
Thanks to support from Morrisons in Troon and Stevenston, we provided Care Packages for the paediatric units at Crosshouse through the pandemic.
These packages included essential items, toiletries and refreshments, and helped parents and carers who found themselves in hospital unexpectedly with their little ones during the Covid-19 crisis.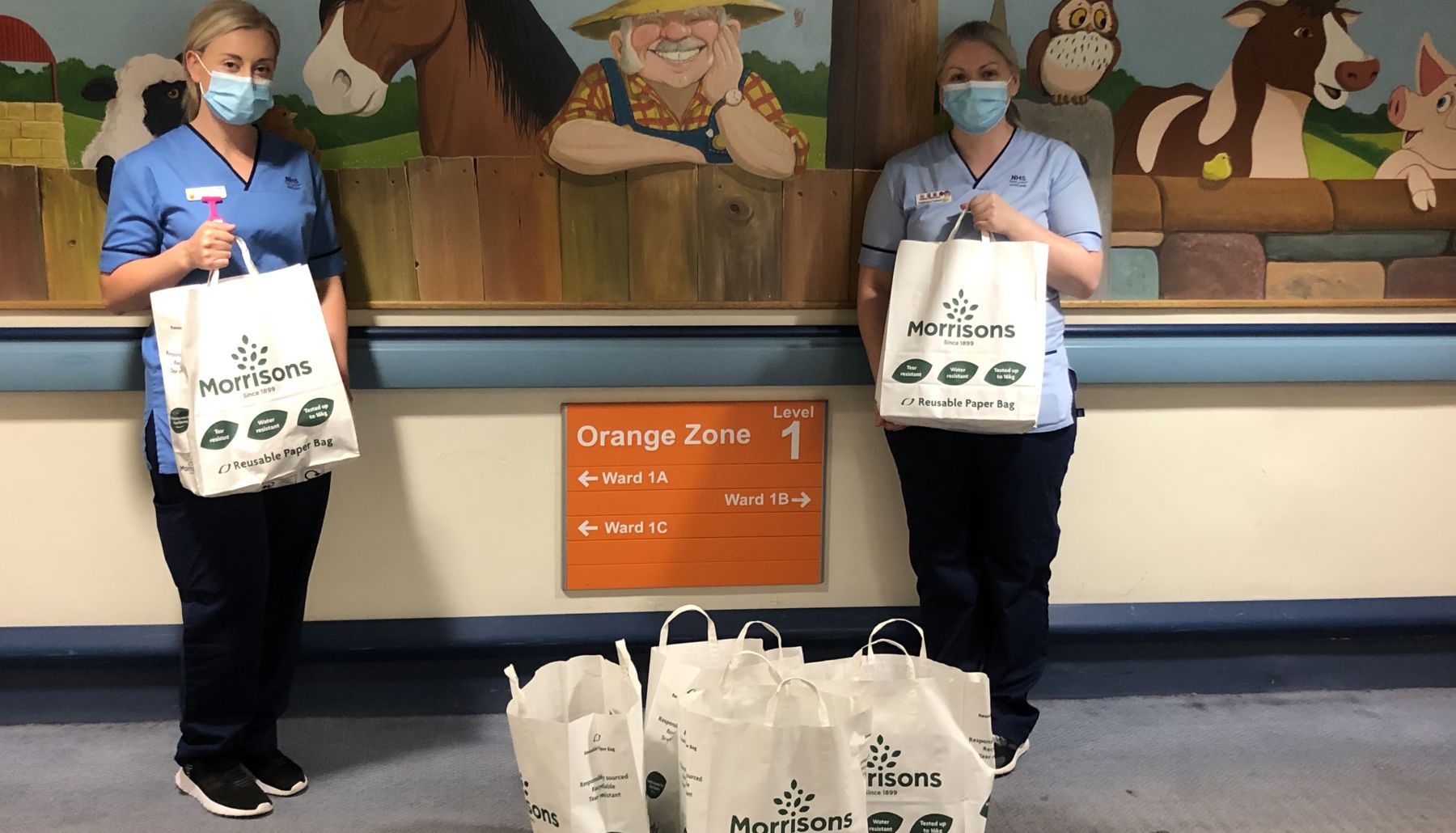 Virtual Visits for Young Patients
We welcomed players from Kilmarnock FC to the children's ward for an extra special virtual visit to lift spirits at Christmas time.
In normal times, the players would have made the trip in person but due to Covid restrictions, we organised a surprise Zoom call for children and young people to meet their favourite players.