Buchanan Galleries Shop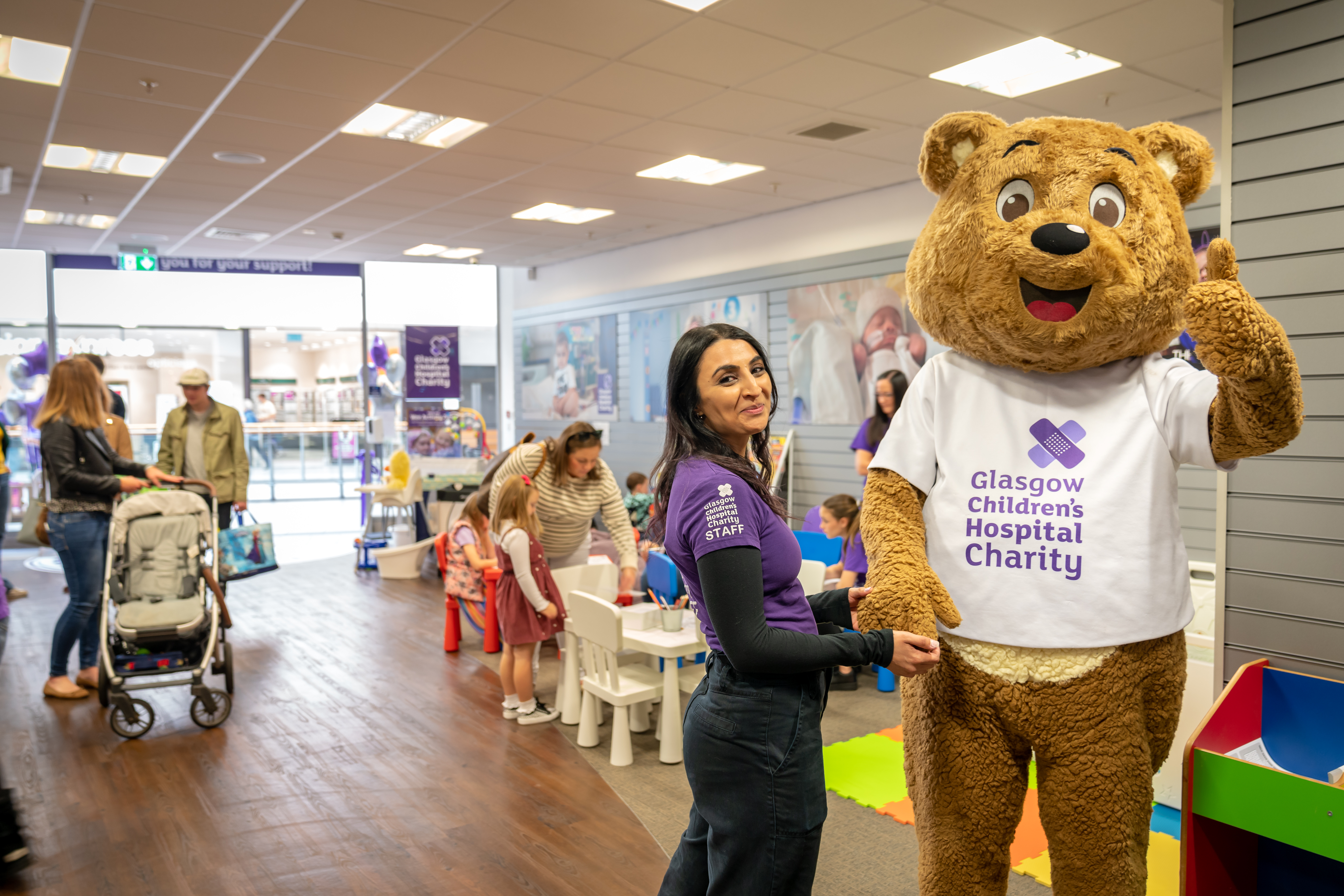 Come and visit our city centre shop in Buchanan Galleries!
We sell a beautiful range of handmade and pre-loved baby and infant outfits, while we also stock clothes for children up to age 13 and now maternity clothing.
In addition, we sell an array of toys and donated furniture such as small wardrobes, changing tables, cots, highchairs, and bouncers.
We are now stocking sustainable clothing label This is Unfolded childrenswear collection. The 10-piece collection offers fun and funky children's clothes for ages 3-10 years, including tracksuits, dresses and t-shirts, each costing between £10 and £25! You can now shop the collection in our shop and online here. Unfolded will donate 25% of every purchase to help young patients and their families.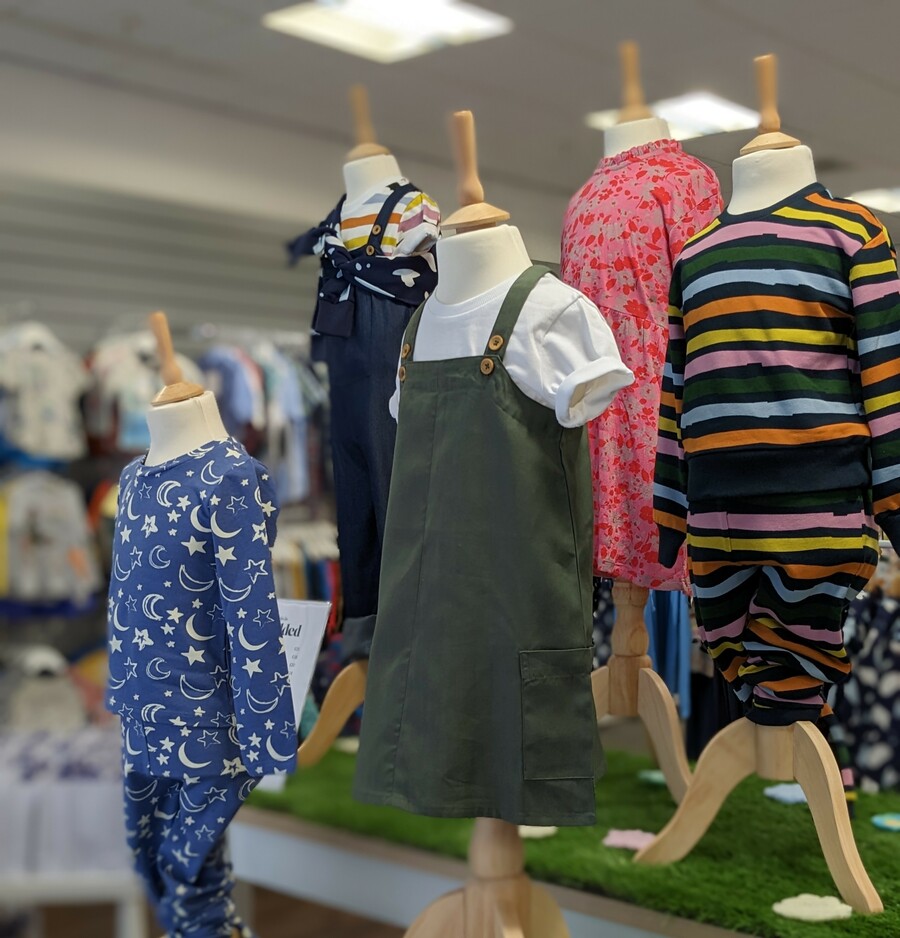 Volunteer at the Shop
Find out more about each opportunity at the links below. Please note that all shop based roles are subject to a Disclosure Scotland PVG check.
If you are interested in applying for either of these roles, please email volunteer@glasgowchildrenshospitalcharity.org
Retail Volunteer
Our Retail Volunteer will assist with the day to day running of our retail unit. You'll help to ensure everything runs smoothly and that every customer is welcomed and has a positive experience visiting us. Full Role Description
Lead Retail Volunteer
Our Lead Retail Volunteer will support the management and the day to day running of our retail unit to ensure everything runs smoothly. Full Role Description
Donations
We are now accepting donations of maternity clothing, along with clothing 0-13 years (no nightwear or underwear), toys (in good condition with no missing parts), furniture (cots, bouncers, highchairs, prams, changing tables and small wardrobes), and knitting (must have a wool band).
We cannot accept:
Car seats
Mattresses
Incomplete toys
Jumperoos
Seated walkers
Bedding
Anything that is not part of a childrenswear store, like bric-a-brac
Opening hours and location
Our shop is open from 10am to 4pm, seven days a week.
You'll find us on the first floor, between Starbucks and Build-a-Bear Workshop.