At the Heart from the Start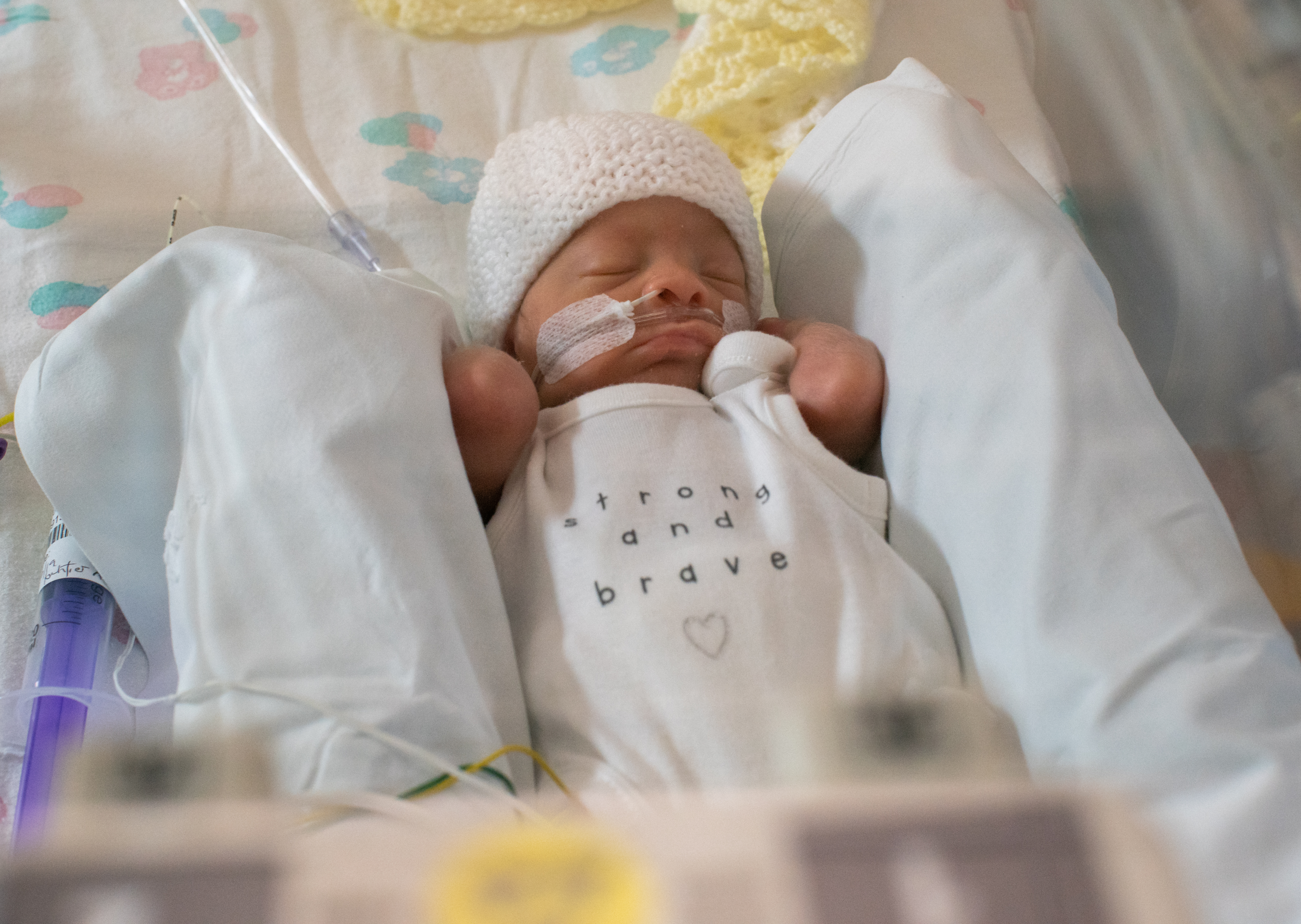 1,527 babies were cared for in Glasgow's three neonatal units last year. Your support is a comfort blanket for these babies and their families, and has helped to fund specialist equipment and services in each unit.
Little Inky Feet
One of the neonatal projects funded by Glasgow Children's Hospital Charity in partnership with NHSGCC is 'Little Inky Feet'. The project offers each family the chance to safely capture their child's first footprints, which can then be used in pictures, cards, jewellery and even tattoos at a later date.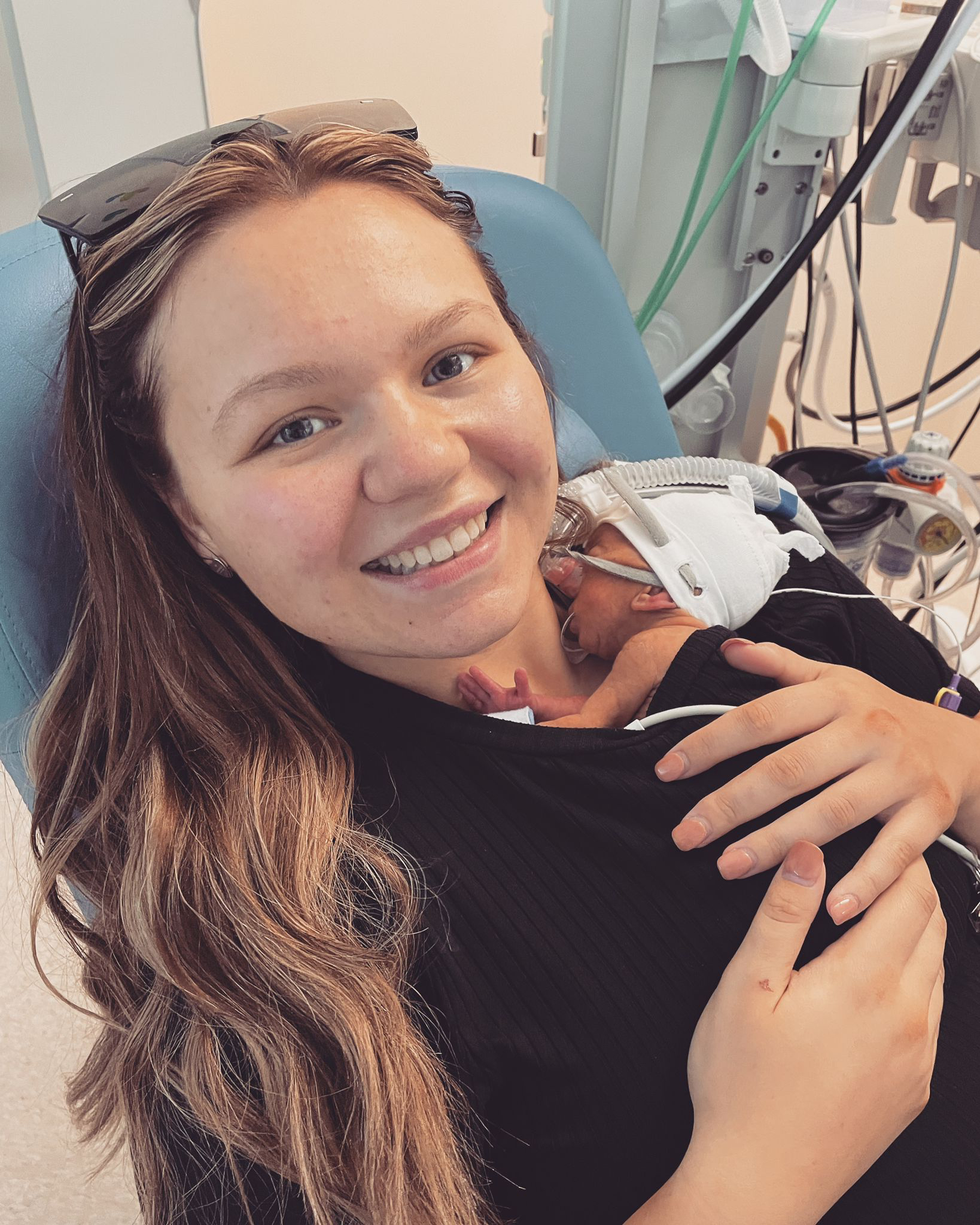 "I got the Little Inky Feet prints turned into a necklace. Although I couldn't take Myles home, it felt like I was still taking a part of him home each night."

Rebecca, Myles' mum
The project has been developed by Dr Lorna McKerracher, a trainee neonatologist, along with a passionate team of nursing staff at the PRM.
"The Little Inky Feet' project is very simple, but we've seen it really does help parents' anxiety in the first few days and weeks and gives our mums and dads a precious keepsake they will always have to cherish. Our fantastic neonatal nurses help the parents make the prints themselves and support them through this fun activity.

Dr Lorna McKerracher
Reassuring updates with vCreate
To give families some reassurance around their little one's Intensive Care admission when they can't be there in person, we have introduced the video-messaging service 'vCreate' to the neonatal units at the Royal Hospital for Children, the Princess Royal Maternity and Royal Alexandra Hospitals.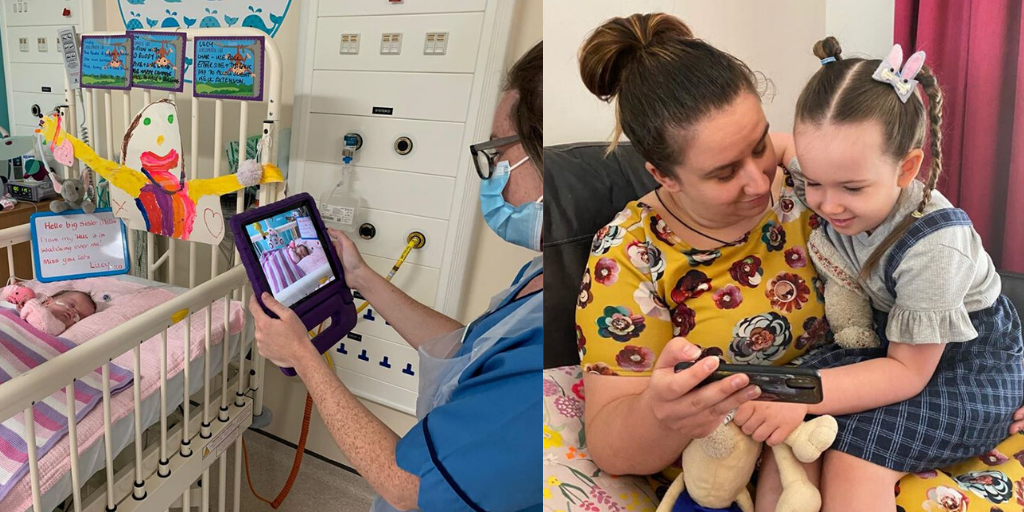 Nursing staff can record video updates of the babies in their care, and send these by the secure video messaging service directly to their parents helping to give them peace of mind at a very worrying time.
Nurturing a special bond - Miniboos
These little comforter blankets (known as 'boo') let the babies have their parents smell with them which helped to promote attachment and bonding. This is especially important when skin-to-skin touch is quite limited in the NICU.
I had a Miniboo blanket and Hannah had one too. We'd swap every day. I actually wouldn't go to bed without mine. It helped me feel close to her when that wasn't physically possible.

Hannah's mum amanda