Mental Health Awareness Week: Emily's Story
19 May 2023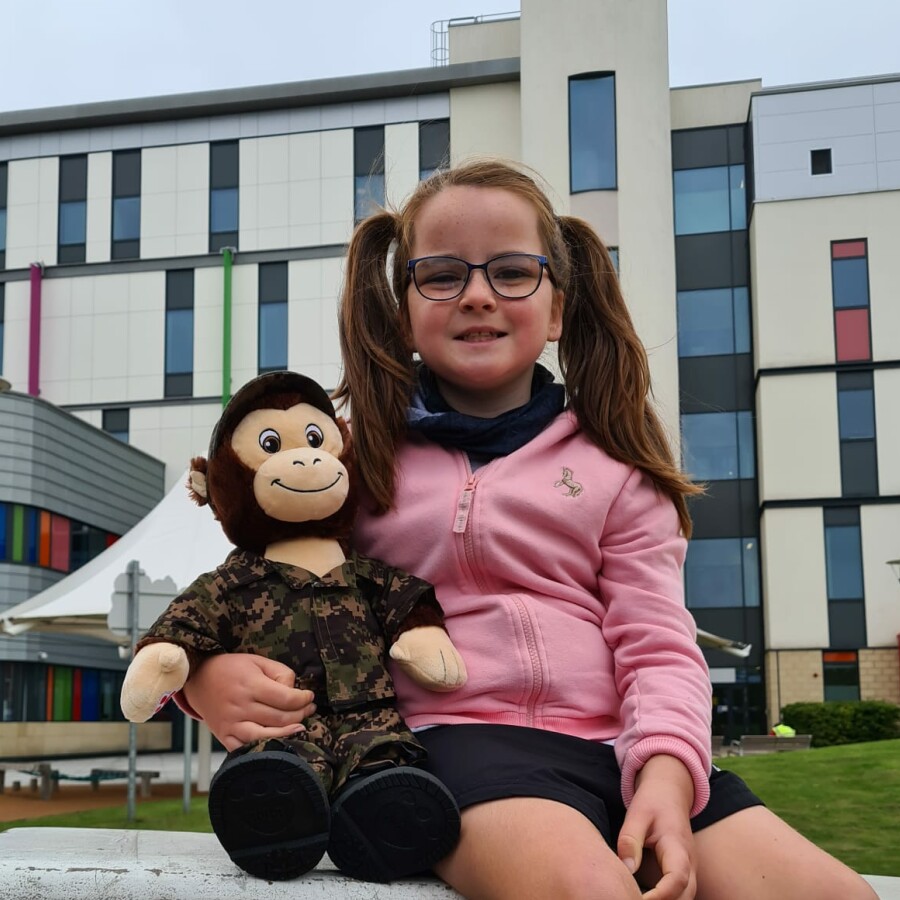 Visiting hospital can be an anxiety-inducing experience, especially for young patients. This Mental Health Awareness Week, hear how your donations have helped make hospital less scary for kids like Emily.
Emily's Journey
'Emily had her first appointment at the children's hospital at age four for bladder and bowel problems, and has been attending regularly ever since.'
'She now sees the gastro team, urology team, pain team and psychology as well as our wonderful community nurses who visit her regularly at home.'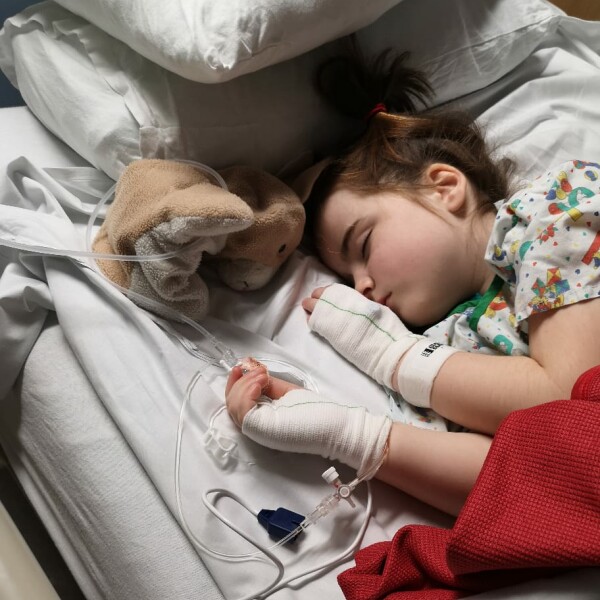 'Emily has a lot of anxiety around medical procedures and the hospital environment and visits to theatre are one of the hardest parts of the hospital journey for her.'

Julie, EMILY'S MUM
'Emily's psychologist Helen has done a lot of work with Emily to help calm her fears around going into theatre.'
'Early on in her hospital journey, Helen introduced her to Rhys the anaesthetist to give her a familiar face and someone to ask questions and explore her worries with.'
'Rhys has been incredible with Emily and has supported her with all of her theatre trips since then.'
'He also regularly visits Emily in the Teddy Hospital to chat through any upcoming operations at the time.'
The Teddy Hospital
We know that being in hospital for surgical treatment can be a really worrying time for young patients.
That's why we fund The Teddy Hospital, a unique setting in which young patients can ease anxiety through the magic of play.
'Emily visited the Teddy Hospital for the first time when she was four, and five years later, it continues to be the absolute hero of our story.'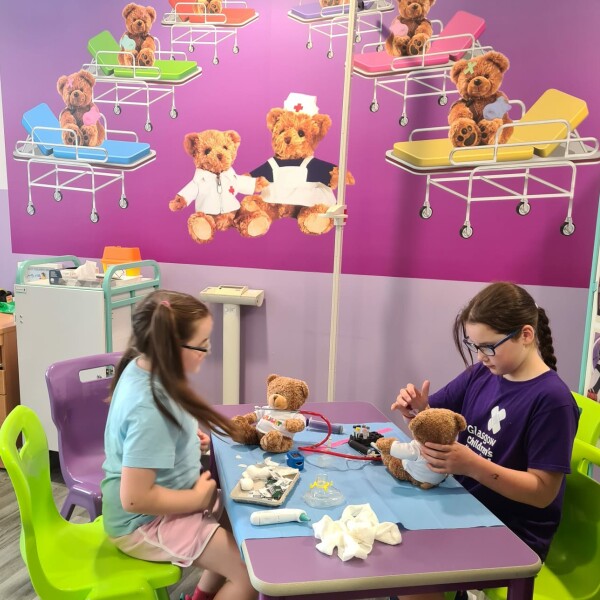 'The relationships that Emily has been able to form and the trust she's been able to build as a result of the Teddy Hospital has totally transformed her ability to cope in the hospital environment especially with procedures.'
Reducing anxiety in young patients
'We're so grateful for all of the different charity-funded initiatives that help combat Emily's anxiety around going into hospital.'
'The support of the Play Team has completely transformed Emily's ability to cope in and willingness to come to the hospital environment. They are the very first people we call when we need help and there is always someone able to show up when we need them.'

Julie, EMILY'S MUM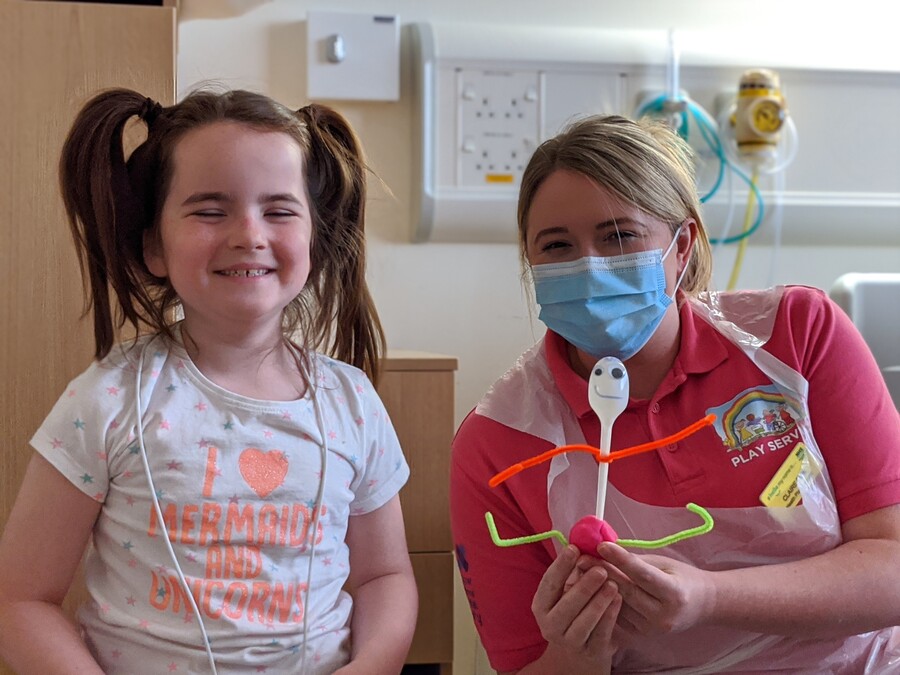 'The hospital MediCinema has also been a great distraction for Emily and allowed us to create special memories as a family.'
'Emily and her sister Lexi have also enjoyed a number of family days out thanks to the charity, including Blairdrummond Safari Park, Monster Jam and Glasglow.'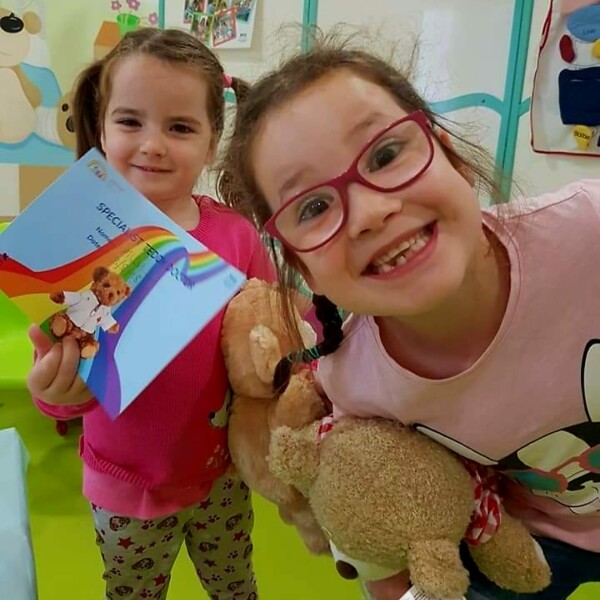 'Until walking this path we had no idea the extensive range of support and funding the charity provides. We have seen the amazing differences that have been made to the hospital environment and benefitted from the professionals who are supported by the charity to be able to make the changes they know are needed to make life better for patients and carers.'

JULIE, EMILY'S MUM
Theatres Project
It's common for adults to experience worry before surgery or other hospital procedures - now think what that feeling is like for a young child.
That's why we have launched a new project to completely transform the Operating Department at the Royal Hospital for Children in Glasgow, from a clinical and intimidating space into one that is welcoming, calming and homely.
'Every year, 16,000 young people pass through our Theatre doors - enough to fill the Hydro. Our vision is to create a living art space, which is immersive, fun, calming, and distracting.'

Paediatric Anaesthetist and charity fundraiser Aly Walker
'After learning about the Theatres Project, Emily and her sister Lexi decided they would do some fundraising to help and to say thank you to Rhys and the rest of the Theatres team for all of their fantastic support.'
Fundraising stars
On the 14th May, Emily and Lexi completed the MacTuff Kids Race, a 3km course of mud and obstacles, to raise money for the Theatres Fund.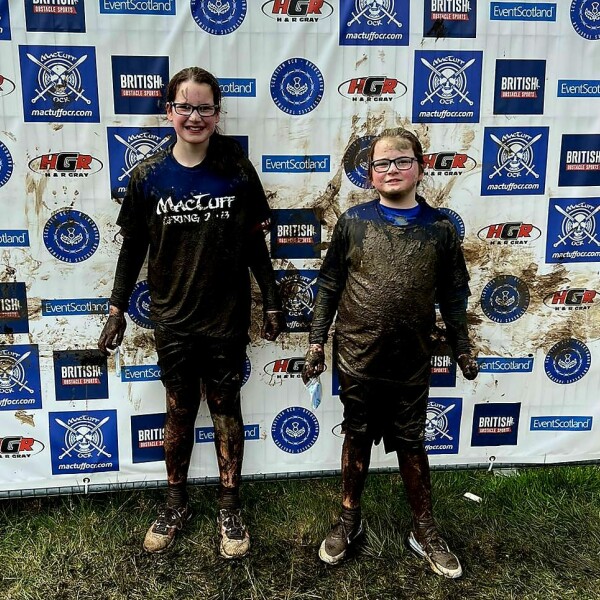 'They really enjoyed it and thanks to the wonderful support of our family, friends and even some strangers, they managed to raise over £690.'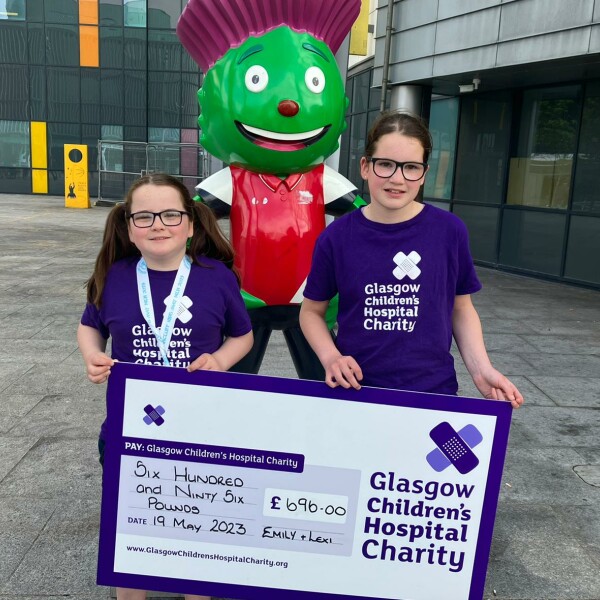 'The girls are already planning their next fundraiser for the charity!'
'We are forever grateful for the difference everyone has made to our hospital journey and feel lucky to have benefitted in so many ways from the work of the charity.'