Magical Movie Memories Return
11 December 2020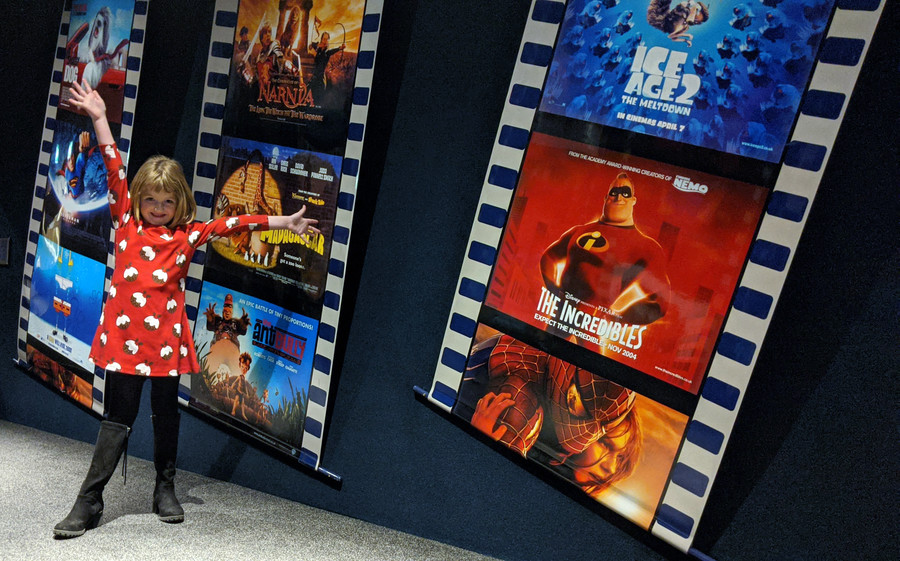 Our hospital MediCinema is open again!
After being closed for several months due to COVID-19 restrictions, we're thrilled to see our hospital MediCinema safely open its doors again for our young patients and their families.
The Coronavirus pandemic continues to affect everyday life for families of seriously ill children in hospital, with many craving a sense of normality. Thanks to your generous support, extra special projects like our hospital MediCinema can help to transform hospital experiences for our young patients.
Five-year-old Amber Harper was delighted to be the first patient back in the MediCinema after a period of temporary closure due to COVID-19. She came specially dressed for the occasion in her favourite Christmas dress and a wee bit of Mummy's make-up. She said:
"I love the rainbow seats in the cinema and I get to watch cool films. I like it because I can leave my room."
This extra special cinema space allows families the chance to spend precious time together enjoying one of life's simple pleasures – the excitement of going to the cinema.
The cinema even accommodates space for hospital beds so that no child misses out. Families can enjoy new cinema releases, and forget about the worry of their hospital stay through the magic of movies.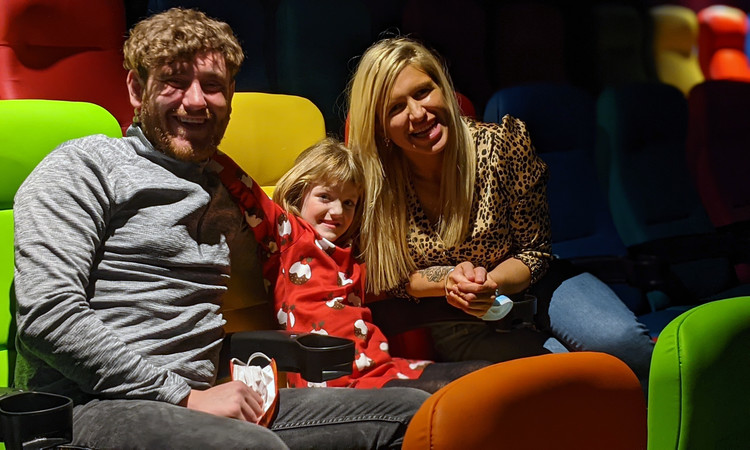 Amber's Mum Sarah tells us how much it meant to her family to be able to visit again:
"MediCinema is just brilliant. Charity-funded things like this are absolutely essential to keep Amber's mind off things. It's perfect for giving kids the stimulation they crave when they've been sitting in their rooms for so long.
"We're really grateful that it's here and able to open again safely. Thank you to the teams at MediCinema and Glasgow Children's Hospital Charity for giving us this family time together. It means so much to us."
Glasgow Children's Hospital Charity is proud to support the team at MediCinema who have been working very hard to open safely under new COVID-19 restrictions.
MediCinema Manager Sheila Pacifico said:
"Sheila Pacifico, MediCinema Manager at Glasgow's Royal Hospital for Children said: "I can't actually believe we're open again, it feels like such an achievement and so many people pulled together to allow it to happen. The kids who are coming down today are so excited and I know it's going to be a welcomed relief for their families too. I can't imagine how it must have been for patients and families to have had to stay constantly in their rooms, it doesn't bear thinking about! It's easy to forget that when children spend time here, much of it is spent in their rooms and this has only become more difficult for families during the pandemic.
"The MediCinema offers a chance for families to spend quality time together in a beautiful colourful, non-clinical environment and provides a sense of normality and in these times, sheer excitement, for children who, without it, may never get to experience their favourite films on the big screen.
There's nothing more special than hearing excited chat and seeing wee faces light up when the film begins. It's such a privilege for us to get to know our hospital families and be part of their journey. We are really looking forward to safely welcoming more patients and families back in the weeks to come."
We rely on your support to continue funding the annual ongoing running costs of this wonderful service.
Support our extra special projects this Christmas - donate today