Dad's 300 Mile Charity Cycle
23 September 2020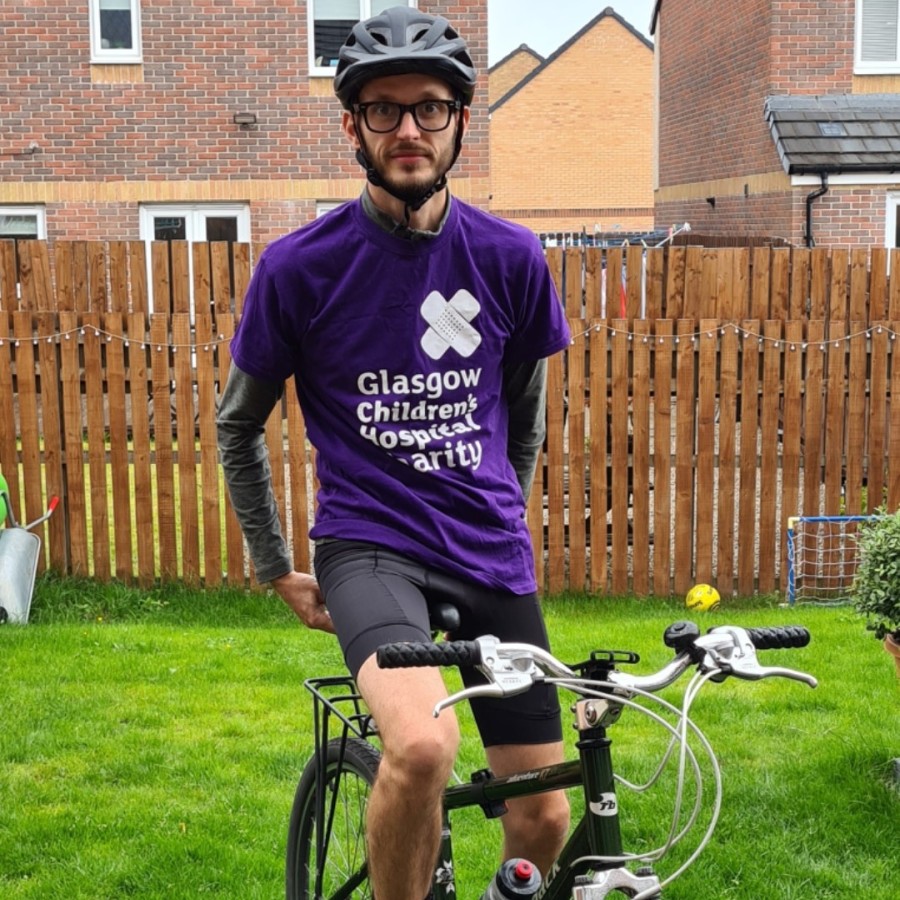 Stuart's son Noah was born prematurely and cared for in the Neonatal Unit. Now 4, Noah continues to be cared for at the children's hospital, so Dad Stuart is fundraising for Glasgow Children's Hospital Charity to share his thanks.
"Katie and I were first time parents with Noah, so there was already so many unknowns.
"When Noah was born unexpectedly 6 weeks early weighing just 3lbs 6oz, we were thrusted into this unnatural environment. It was meant to be the happiest day of our lives, and while it was in some ways, the fear and worry which surrounded his early arrival was overwhelming.
"We had to wait almost 3 days before we were properly able to hold Noah. I use the word 'properly' loosely – we were so scared of all the wires and equipment. Our precious boy had cannulas in both his arms and his bellybutton, and his tiny face was covered with a mask. He was so small and fragile.
"The Neonatal team in Glasgow were amazing, and really take time with you as parents to help you adjust to life on the Unit. Their HUG support group supported by Glasgow Children's Hospital Charity was very helpful, and the other parents on the Unit were a great support too."
"The hardest part was being by Noah's side all day then leaving him at night. Leaving your newborn baby in a High Dependency Unit is such an unnatural feeling. Your instinct is to be there to protect them, but we knew that he was in the very best hands."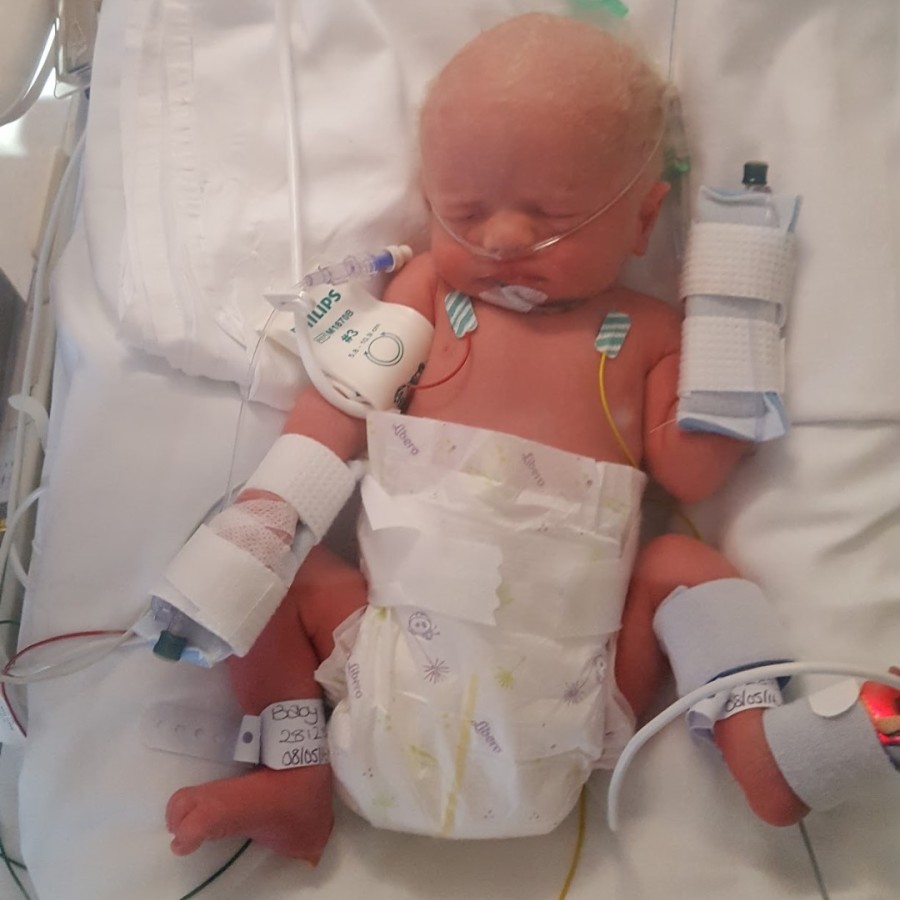 The Power of Play for Noah
"Once we finally got to take Noah home, the children's hospital continued to be a part of Noah's life. Since birth, Noah has had to undergo surgery 4 times, twice for major operations. He knows the hospital well now, and looks forward to going and getting 'toast' – as he knows that when he wakes up from his operations that this is what he'll eat!
"As he has gotten older, Noah has become aware of the procedures he will need, and can find this quite frightening at times. The work of the charity-funded Teddy Hospital is quite remarkable. Noah was always terrified of getting cannulas and it would be really stressful for him having one put in.
"The Play Specialist made such a difference, she had such a big box of tricks when she visited him. She gave Noah his own Paw Patrol Marshall Teddy, with its very own cannula in its arm. She explained in a fun way how all the medicine and equipment works, and special ways to relax during the procedure."
"After this visit, it was the easiest we've ever seen Noah getting a drip – he coped with it so well, the difference was incredible. To this day, Marshall hasn't left Noah's side, and he always remembers that Marshall was unwell when he was in hospital too."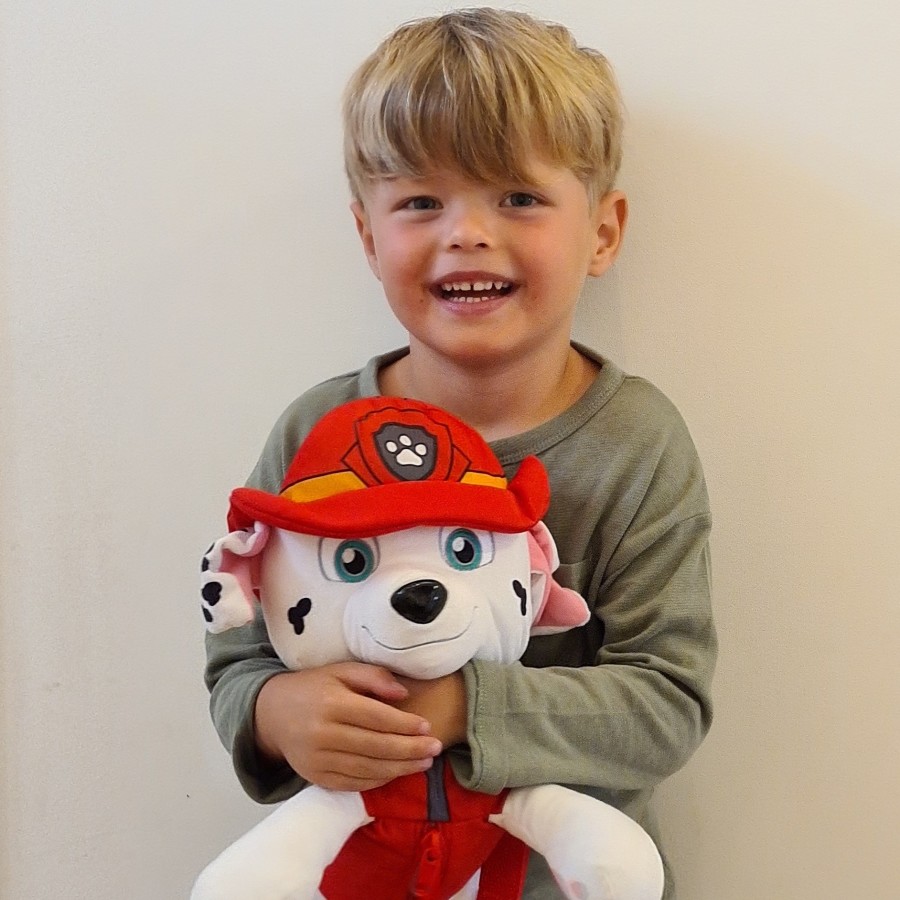 Fundraising Inspiration
"One of Noah's most recent surgeries meant that he needed to spend Easter in hospital – a day which has normally full of excitement as the Charity's annual Easter Egg Run parade takes place.
"My wife and I used to live in Yorkhill so we would watch the Easter Egg Run each year. In 2019, we experienced the event from within the hospital, and seeing what the Charity does to bring some fun to children and families, really spurred us on to do some fundraising.
"My wife took part in the Great Scottish Run 10k for Glasgow Children's Hospital Charity after Noah was born, and so at the start of lockdown I decided to take up cycling with the aim of a cycling challenge later in the year. I'm currently working my way through my 300-mile target, and have found it really rewarding giving back to a cause so close to our family."
You can join heroes like Stuart by signing up to Pedal It Purple with us in October. Choose from 3 virtual routes, saddle up, and cycle your socks off for young patients like Noah!