Play Maker
We are looking for confident, creative, and reliable volunteers to join our team of Play Makers in the children's hospital!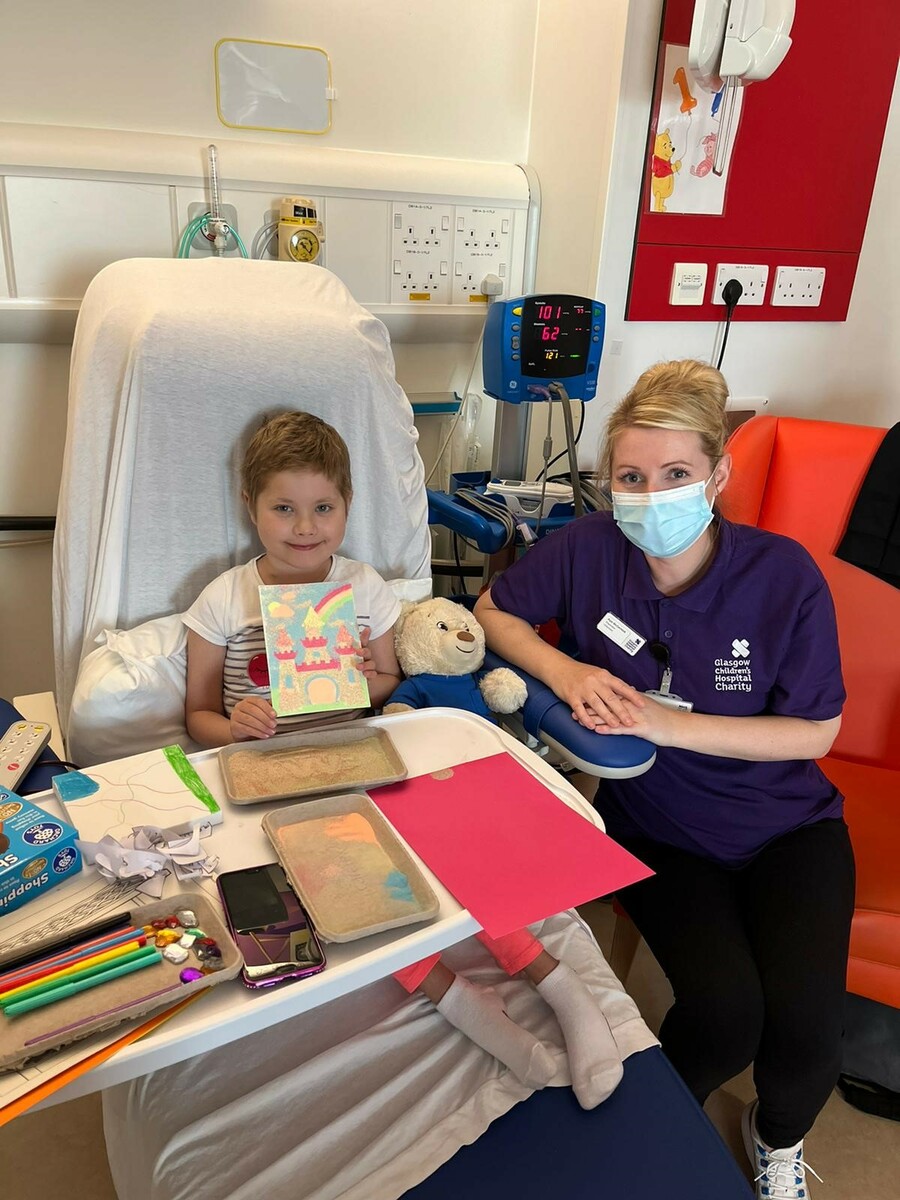 About this role
Being in hospital can be scary for children and young people. Not only are they unwell, but they can be apart from their friends and family, as well as their familiar surroundings and daily routine.
As a Volunteer Play Maker, you will help our patients to relax, have fun and stave off boredom whilst they are being cared for on a ward.
You will work in partnership with the Play Team in each ward and department of the hospital to deliver age-appropriate play activities, while adhering to all current rules and regulations in place around infection control. This involves arts and crafts activities, playing games, reading stories, and engaging with children through play.
We look for friendly, welcoming and energetic people who are creative and imaginative and love spending time with babies, children and young people.
To be accepted for this role, you must:
Be over the age of 18
Pass a PVG check and occupational health screening
Supply two satisfactory references
Follow all current hospital regulations - complete a Lateral Flow Test prior to all shifts (test kits provided), be able to wear a mask, be fully vaccinated against Covid-19, and follow all hand hygiene procedures.
Please note - Gel nails and nail varnish cannot be worn if you are accepted for this ward-based volunteer role. This is due to infection control regulations.
What we're looking for
ESSENTIAL REQUIREMENTS
You must:
Be confident a pro-active in interacting with children and young people
Able to relate to people in a friendly and calm manner
Have the ability to empathise and to maintain complete confidentiality
Be adaptable, flexible and willing to learn
Be tactful and diplomatic, especially in stressful or emotional situations
Have a creative spark, confidence and enthusiasm
Be polite, courteous and reliable
DESIRABLE EXPERIENCE


Volunteering experience
Experience of working in a healthcare environment and/or with children and young people
Recognition of the importance of boundaries and confidentiality
Ability to understand when assistance is required or distance is preferred
What we can offer you
A unique and rewarding volunteer role
Full training and hospital orientation
Great experience for your CV
Time requirements
We ask you to commit to a minimum of one three-hour shift per week (Monday to Friday, 9.00am - 12.00pm or 2.00pm - 4.00pm) for a minimum of 12 months.
Apply for this position