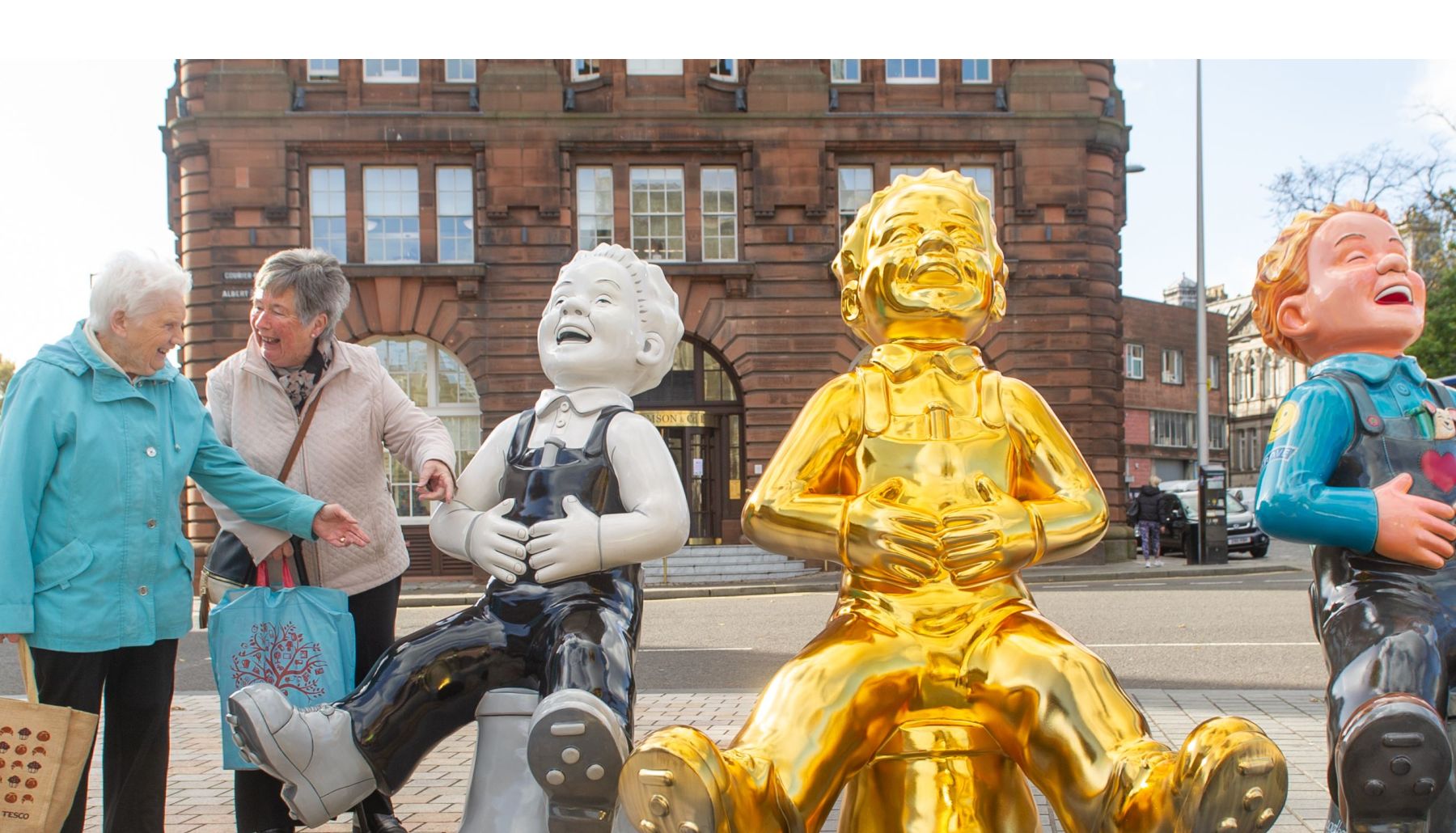 Scotland's first ever national public art trail will unite the country as it raises awareness and vital funds for Scotland's children's hospitals.
This summer, Oor Wullie's BIG Bucket Trail sponsored by Arnold Clark will take to the streets of Scotland's cities.
The art trail will culminate in a series of Farewell Events and nationwide auctions in each of the five host cities, Glasgow, Edinburgh, Dundee, Aberdeen and Inverness.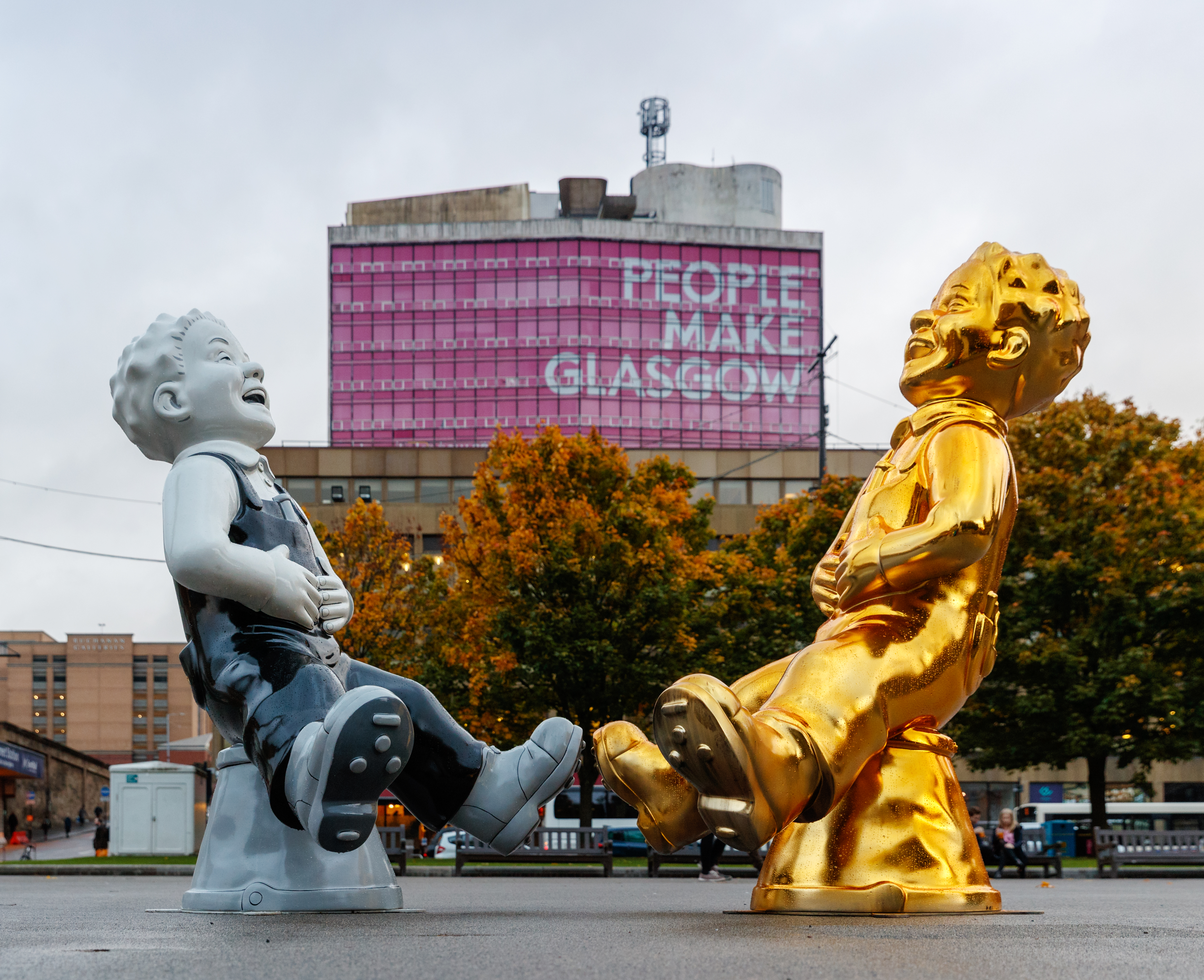 Artists from across the country have been commissioned to paint more than one hundred and fifty life-size Oor Wullie sculptures in every possible design you could imagine – and some that you couldn't!
No matter who you are or where you live, you can get involved with Oor Wullie's BIG Bucket Trail by:
Becoming a national, regional or education sponsor
Sponsoring an Oor Wullie sculpture
Exploring the trails in each city with your friends and family
Getting involved with your school and learning all about Oor Wullie and our heritage
Bidding on a sculpture in our auctions at the end of the trail
Funds raised through the trail will support Glasgow Children's Hospital Charity, Edinburgh Children's Hospital Charity and the ARCHIE Foundation, helping children in hospital across the country.
Oor Wullie's BIG Bucket Trail is a Wild in Art event, and would not be possible without the support of DC Thomson Media.
Find Out More
Get In Touch
Got a question about Oor Wullie's BIG Bucket Trail? Let us know!