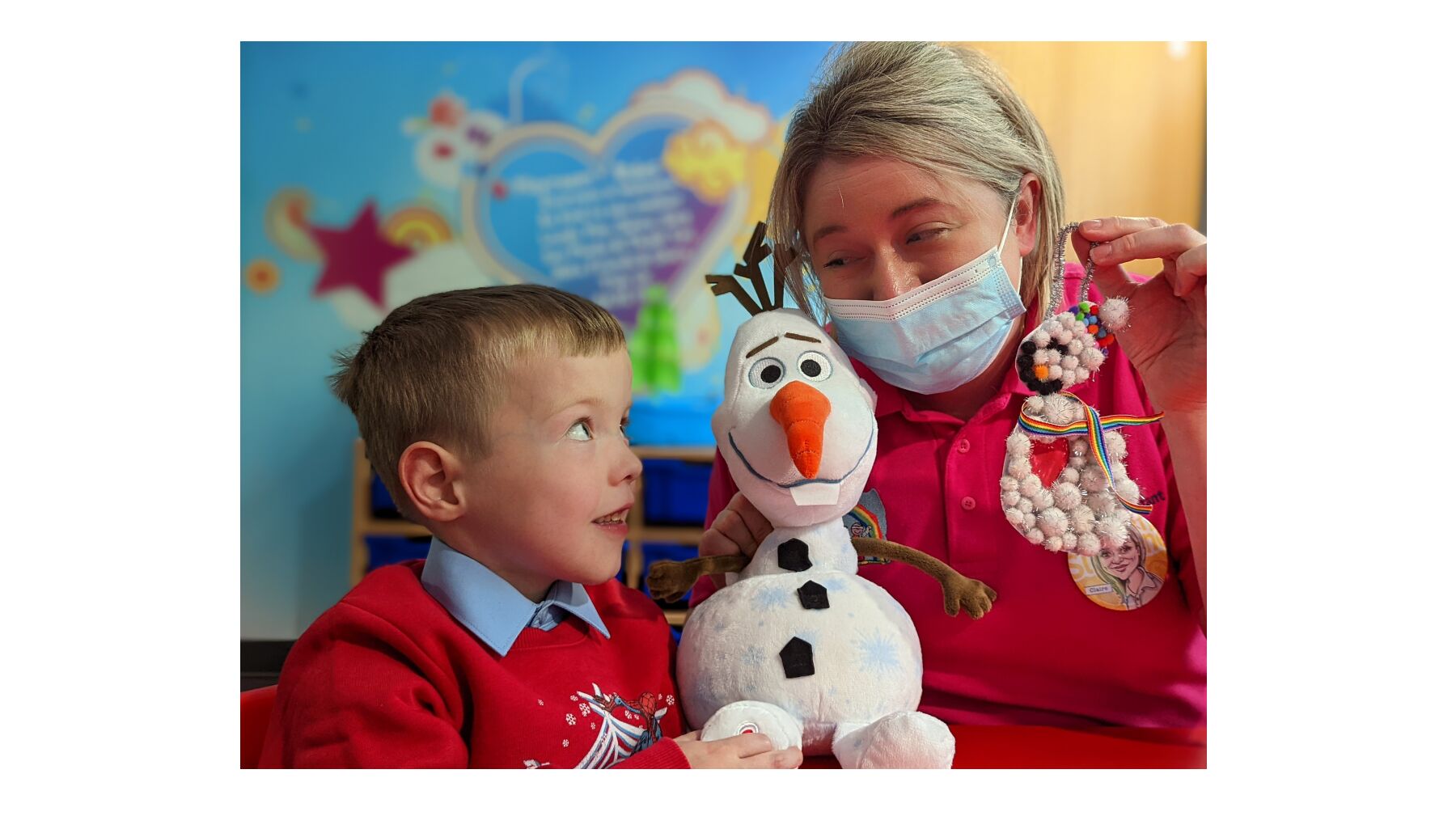 Jack's Wee Snowman with the Big Heart
Donate to our Christmas Appeal and we'll send you a bauble, designed by Jack and hand-made by our volunteers! Please note: if you would like more than one bauble, let us know in the comments box at the checkout (£10 per bauble, £3.95 postage).
"Jack tells his friends at school that he's waiting for a new heart. He says that it's a very special one, so it takes a long time to make."
Six year old Jack has designed a very special Christmas bauble!
When you donate this Christmas, we'll send you one of Jack's baubles, hand-made by one of our volunteers.
On the day he was born Jack had a cardiac arrest. At two days old, he had his first open-heart surgery. Four more surgeries and three more cardiac arrests followed before his third birthday.
Jack turned six at the start of November, and is living with
heart failure. He's been on the waiting list for a heart transplant since August 2020, and regularly attends the children's hospital in Glasgow.
Your donation can help to fund the very latest medical equipment, support services for Jack's family, and play time for Jack while he's in hospital.
Thank you for supporting children like Jack this Christmas.

"When you look at Jack's bauble on your tree, please know there are many families in hospital who are eternally grateful to have your support.

"I know that times are tough for everyone, so any help you can give is greatly appreciated"

fiona, Jack's mum