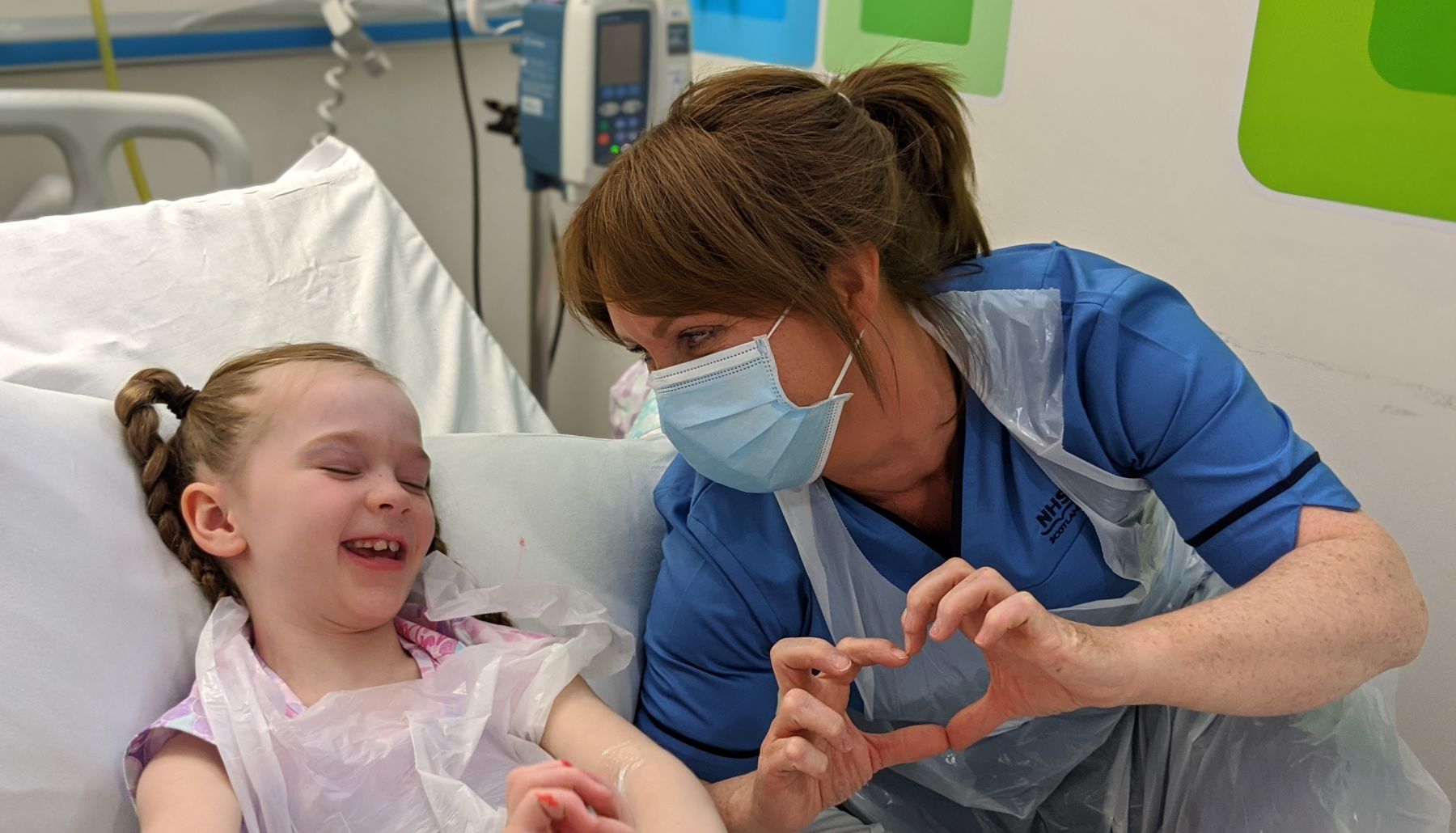 Urgent Appeal: Be There Beyond Covid
We are relying on your help to continue our life-changing services beyond the COVID-19 crisis
Covid and beyond: Help fund our life-changing services
Throughout the Covid-19 pandemic, our crisis relief efforts have supported NHS heroes, young patients and their families, making a significant difference to our hospital family during incredibly challenging times.
While the country now adapts to the 'new normal' way of living, tens of thousands of children each year from all over Scotland will still continue to need specialist and life-saving care at the children's hospital and neonatal units across Glasgow.
Approximately 60% of our income traditionally comes from fundraising and events, many of which have now been postponed or cancelled. This puts a strain on our ability to continue providing the same level of support to many of the maternity, neonatal and paediatric sites across the West of Scotland.
Only with your help can we continue being there for those children and their families when they need us most.

Young patients and their families rely on our vital services and projects, to help them through their challenging hospital journeys. Without your support, we cannot fund our:
Play and Events Programme - bringing fun, laughter and excitement to young patients during worrying and anxious times
Family Support Services - providing emotional and practical support, as well as emergency financial aid to families faced with a hospital admission
Bereavement Service - when the unimaginable happens, our charity-funded counsellors give families crucial support before, during and after the death of their child
Medical Equipment - equipping our heroic medical teams with the latest technology and kit, to give young patients the highest quality of care.
Make a donation today, and help us be there beyond the Covid crisis, for children in hospital. Thank you.
More Ways to Donate
To make a donation over the phone or to give a Gift In Kind, please contact our team: