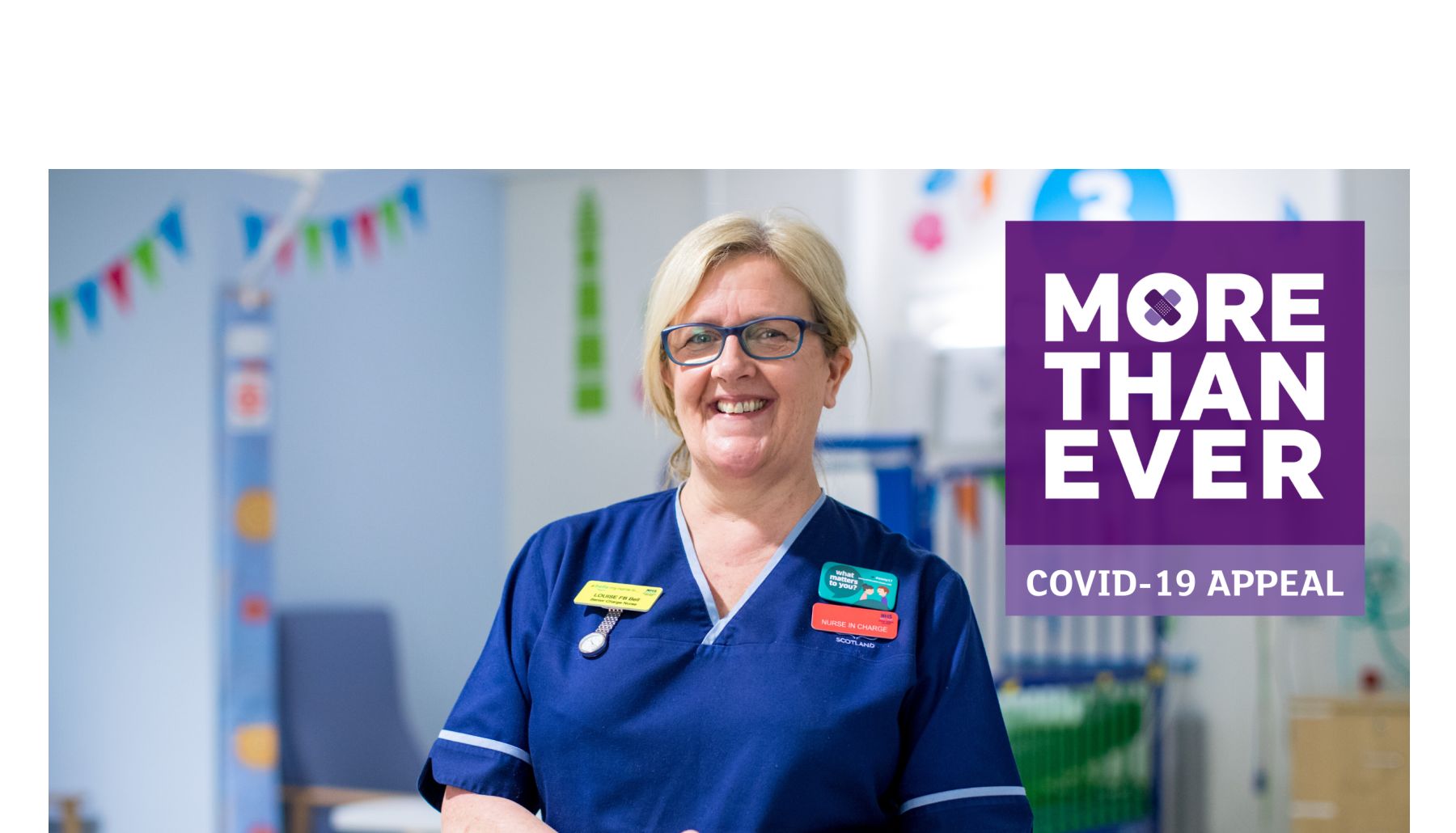 Urgent COVID-19 Appeal
Your donations to Glasgow Children's Hospital Charity are needed now, more than ever. 
Our NHS heroes need you more than ever. Life has slowed down for many of us, but life in Scotland's busiest children's hospital has not.
We urgently need donations to help our hospital heroes give seriously ill children the care they need, to support their families, and to bring moments of happiness and laughter to children during these dark days.
Your donations to our urgent COVID-19 appeal will be directed to where the NHS most needs help right now to cope with this crisis.
"We need you. Thank you for not giving up, and for keeping the hospital at the forefront of your thoughts.

Thank you for continuing to support us during these difficult times, and for going the extra mile to help make sure the important support of Glasgow Children's Hospital Charity can continue."

Louise, senior staff nurse
Approximately 60% of our income traditionally comes from fundraising and events, many of which have now been postponed or cancelled. This puts a strain on our ability to continue providing the same level of support to many of the maternity, neonatal and paediatric sites across the West of Scotland.
Now more than ever, donating or fundraising at home during lockdown can make a massive difference, and will allow us to continue our work supporting our hospital heroes, young patients and their families.
Your support matters more than ever. Please donate today to support our hospital heroes during this unprecedented crisis. Thank you.
More Ways To Donate
Get in touch to donate over the phone, or to donate a Gift in Kind