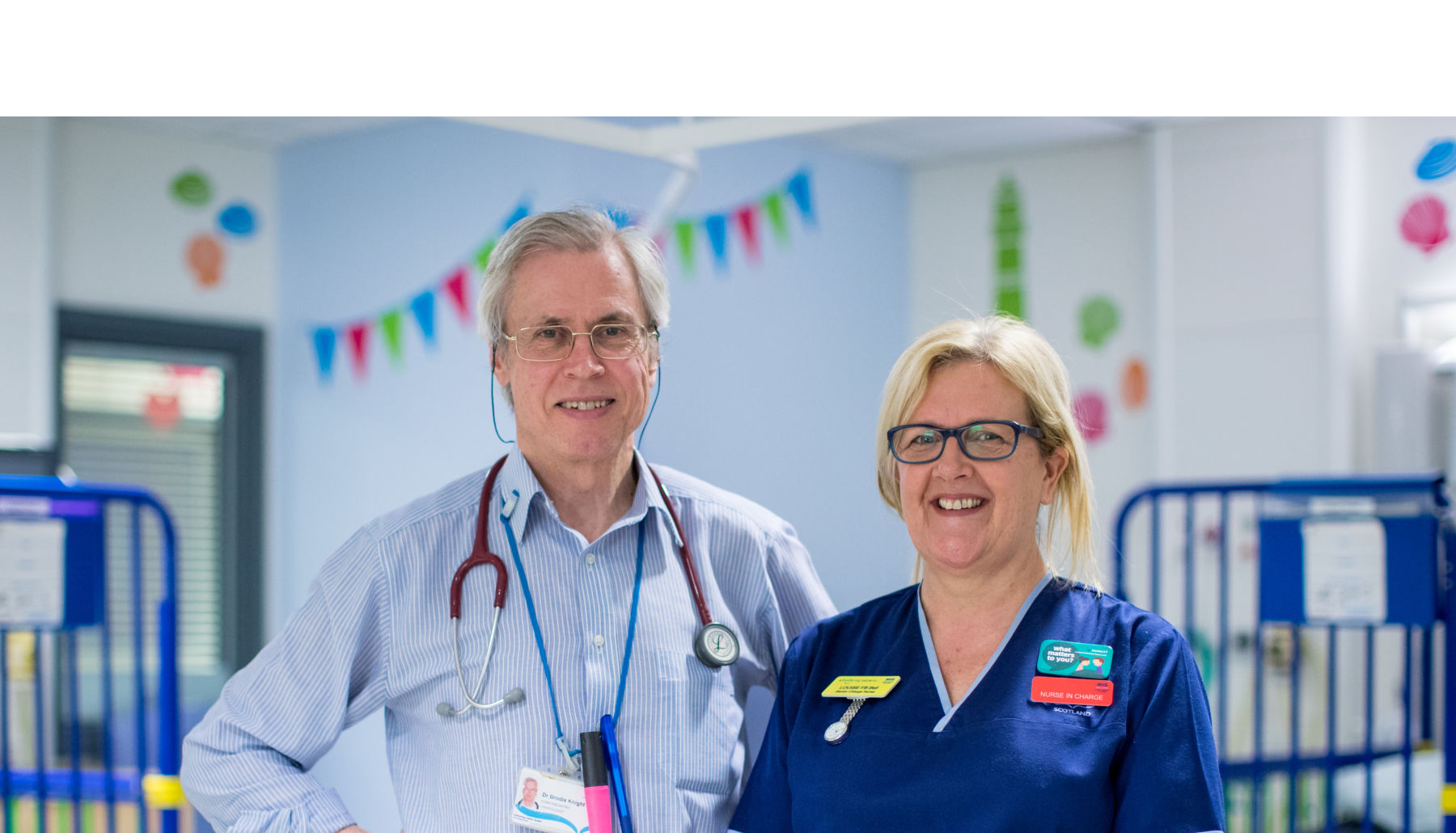 Support our Cardiology Ward - 1E
Make a donation or fundraise for the Cardiology Ward 1E at the Royal Hospital for Children in Glasgow
Donate Today To Support Little Hearts on Ward 1E
Heart conditions are the most common problem a child can be born with, affecting nearly 1 in every 100 babies born in Scotland.
Each year, thousands of children from all corners of the country will pass through our Cardiology unit, which is the national centre for paediatric cardiac care.
Many of these children will require life-saving, complex surgery resulting in many weeks or months spent in hospital for recovery.

We rely on your donations to fund critically important services to make sure that their time in hospital is the best that it possibly can be.
Why Your Donations Matter to Ward 1E
£10.85 could buy a child a ticket for our MediCinema where they can escape from the worries of hospital through the magic of movies
£16.30 could fund a playful visit to a child on Ward 1E from our Clowndoctors to support their mental wellbeing and help them to overcome feelings of anxiety
£50 could help 5 cardiology families access financial support worth £330 each, to help them cope with the financial pressures of a long-term stay on Ward 1E
£100 could fund Ward 1E's Play Assistant and a fully stocked play room with games, toys and books on the ward for the day
Interested in giving a monthly donation to Ward 1E?
To ensure that your monthly donation supports children on the cardiology ward, please ensure that you include 'Ward 1E' as your special reason for donating when setting up your monthly gift. Give a monthly donation to Ward 1E now >