Reusable Fabric Face Covering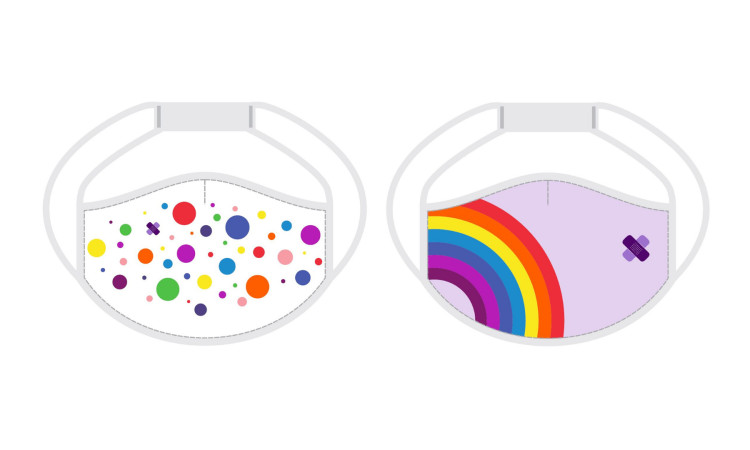 £6
*CURRENTLY SOLD OUT - MORE COMING SOON IN AUGUST INCLUDING A NEW ADULT DESIGN AND TWO NEW CHILDREN'S DESIGNS*
Face coverings are now mandatory in shops and on public transport across Scotland. Help keep yourself and others protected with our washable fabric Face Coverings, while showing your support for Glasgow Children's Hospital Charity.
While the best way to reduce the spread of Covid-19 is to practice safe social distancing and hand hygiene, in enclosed spaces where physical distancing isn't possible, our reusable face coverings can provide some reassurance.
Please note: The Face Coverings pictured are sold separately. Choose between two colourful designs - 'Dottie' or 'Rainbow' which come in Adult sizes only.
product information & Washing instructions:
Not designed for medical use
Manufactured according to the Centre for Disease control website, covering reusable cloth face coverings
Fit snugly but comfortably against the side of the face
Designed to follow the profile of your face
Secured with elasticated ear loops, each with a velcro strap attached to allow for comfort when wearing.
Manufactured in two layers. 140gsm polyester outer and 120gsm cotton single jersey against the face.
Allows for breathing without restriction
Machine washable at 60 degrees.
For hygiene reasons, we are unable to accept returns on this item
Continue shopping