Job Vacancy: Retail Officer
35 hours per week | Salary: £18,000 to £23,000 DOE | Full job description here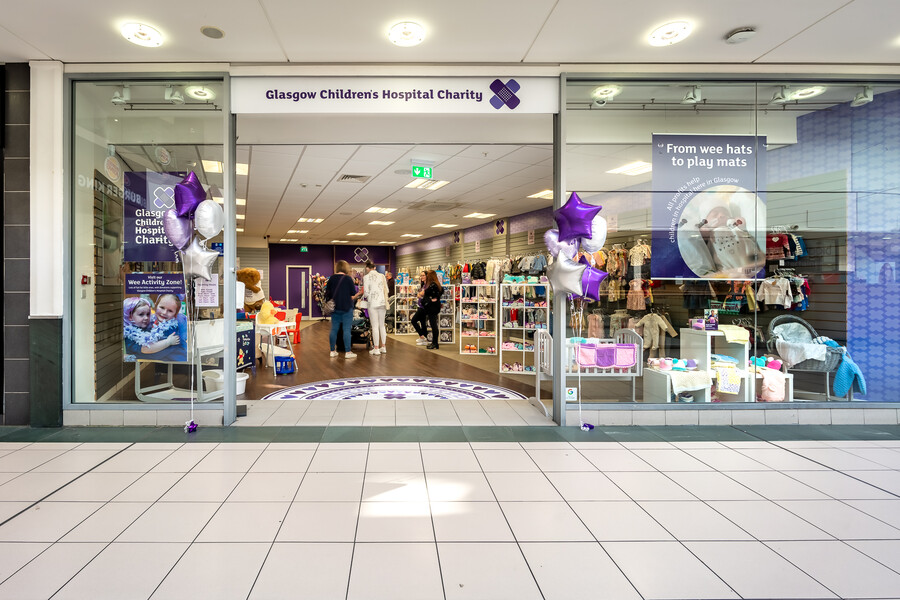 As a key member of the Partnerships & Business Development Team, our Retail Officer will support the Retail Lead with the operations of our retail store in Buchanan Galleries, plan and deliver external events and maintain our e commerce provision.
This new and exciting role is a key part of our retail development plan, with the aim to increase income from retail activity across multiple platforms, including our shop in Buchanan Galleries, our online shop on our website and our community retail activity, such as pop up stalls at markets and in shopping centres.
The successful candidate will have experience of working in the retail sector, be creative and have a passion for delivering excellent customer service.
If this sounds like you, we want to hear from you! Please send a CV and covering letter to Fiona Deans – fiona.deans@glasgowchildrenshospitalcharity.org
How to Apply
1. Send your cover letter and CV by 5pm on Friday 12th May
Please email Fiona.Deans@glasgowchildrenshospitalcharity.org with your CV and a written statement outlining why you are the ideal person for this position.
2. Please complete this form
Please also download and complete the Criminal Declaration Form and return it with your application.
Further information
You can find a full list of the benefits you will receive while working for Glasgow Children's Hospital Charity here.
Please note that appointment is subject to 2 references and clearance from Disclosure Scotland to work with children.
GCHC is an equal opportunity employer that is committed to diversity and inclusion in the workplace. To help us in this commitment we would invite you to complete our diversity form here.
Learn more about how we use your data here.
Please note that due to the volume of responses, we cannot respond to all applicants. We will contact all shortlisted applicants within two weeks of the closing date; if you have not heard from us, you have not been shortlisted on this occasion. Thank you for your interest in working for Glasgow Children's Hospital Charity.